I finally got my hands on a nice Yanagiba, this one is new and just brought in to one of the kitchen stores here, the Manager gave it to me to play with. This is a MAC, I don't know what anyone thinks about the MAC Yanagi but I was grateful for the opportunity.
I loved sharpening it, very enjoyable and rewarding.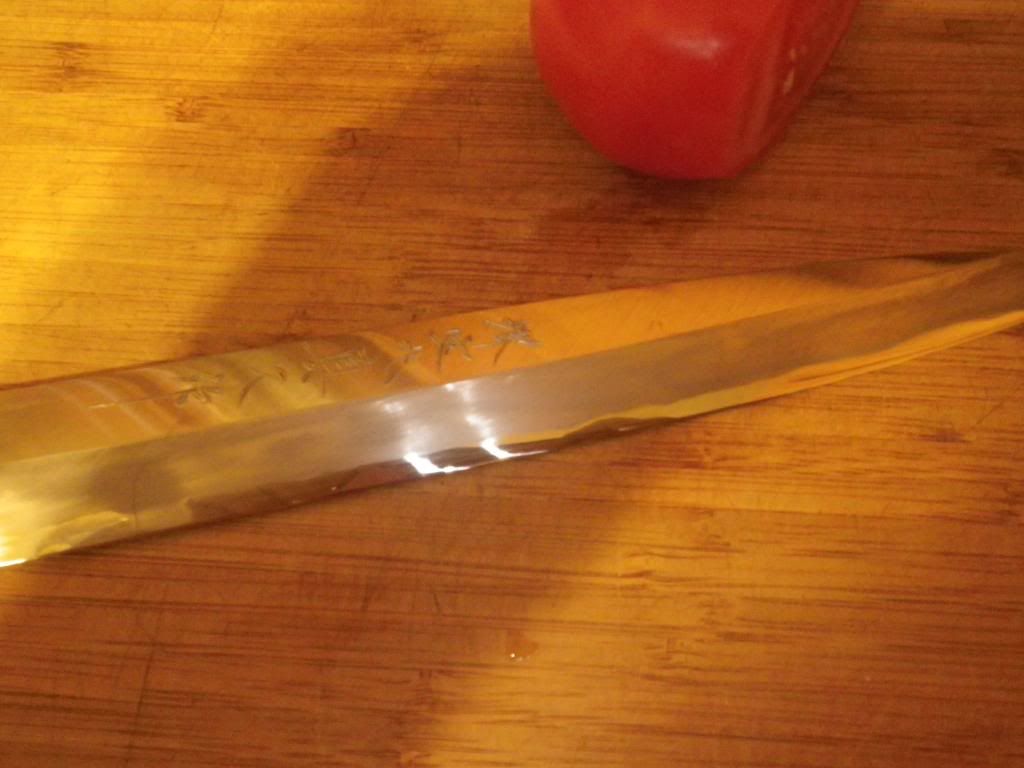 You can see the tomato I tested it on, easily one of the sharpest knives that I have personally had my hands on. I guess that is typical though of these knives once sharpened.
Gees imagine if I had some naturals.