I have this one that I am only willing to part with because of a my name is up on a custom list.
240 Richmond Laser (not really a laser, but still a great cutter), AS core stainless clad, custom birch handle. Lightly used for 225.00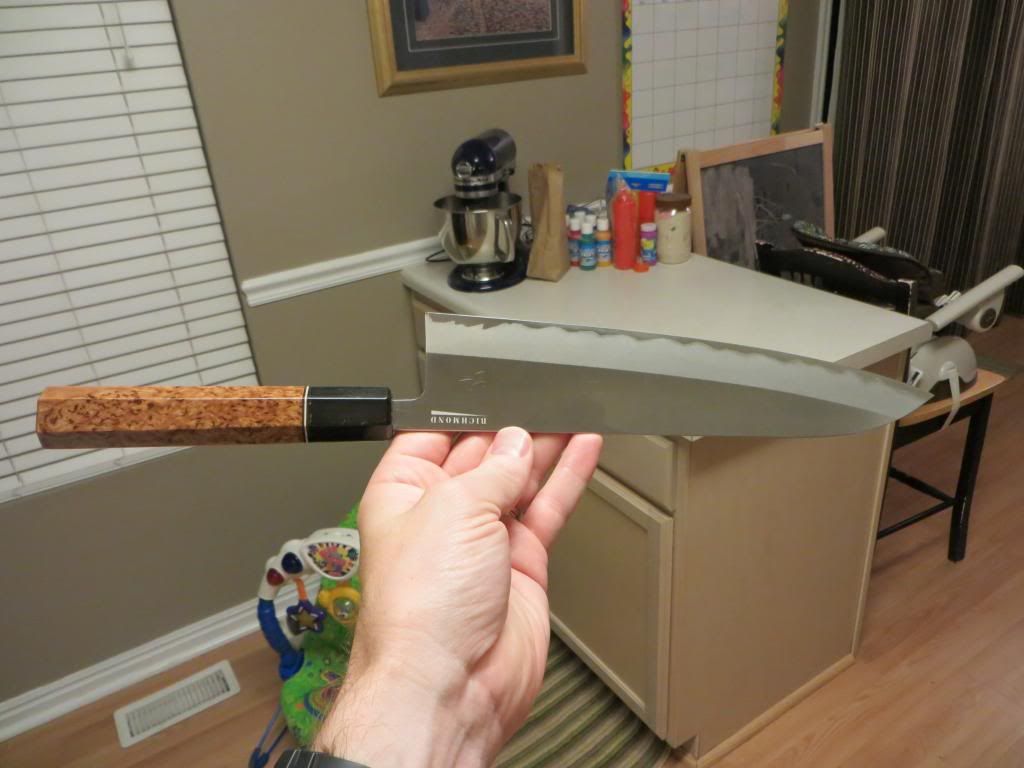 Shoot me a pm if you are interested.