Tue Feb 26, 2013 2:45 pm
Several stews, burgers and venison.

I'm not good at elaborate desserts.
Fri Mar 01, 2013 12:03 pm
I have a Kamado - so I do meats, pulled pork, prim rib, ribs.
use the kamado to do pizzas which pick up the smoky flavor

Make my own sausages, mainly breafast type, pastrami,
I cold Smoke cheese
Have a eggplant dish that goes fast, it has eggplant, onions, mushrooms, bell peppers and tomatoes
Also make a great baba ganosh by roasting eggplants and
Currently looking into figuring out could smoking fish, canning and cutting back on the first things I mentioned, because my cholesterol is very high.
Fri Mar 01, 2013 4:03 pm
PRIMAL <>
Rest your fish on a frozen water soaked wood plank or cold ass granite slab, then put that on your smoker rack. Get one good smoke built up, and then extinguish the heat source. Use a meat thermometer with a remote dial as you would w/any of your meat, and don't let the fish go over 80F.
Fri Mar 01, 2013 11:22 pm
paella, charcuterie, growing my own vegetables, herbs and spices.....
Tue Mar 05, 2013 9:31 pm
Have cooked rustic Mediterranian and Indian curries for years. Latest obsession for the past year has been Asian with emphasis on Thai. Love the heat and explosive spices! I have an extensive herb garden with peppers and tomatoes too. Nice to be able to walk out the door and snip your own herbs. I think about food every day but it's not what I do for a living. I may sound a bit schizophrenic but variety is the spice of life!
Tue Mar 05, 2013 10:10 pm
franzb69 wrote:paella, charcuterie, growing my own vegetables, herbs and spices.....
Your paella, do you have a recipe or is it more fly by the seat of your pants? I'd love to see your recipe if you have one.
Tue Mar 05, 2013 10:49 pm
my recipe is pretty much off of any general paella recipe and i just use half dashi stock and chicken stock, half a glass of dry white wine. the rest is of my ingredients is pretty much the same stuff you can find anywhere else. i toast paprika and add saffron for color and taste.... roasted bell pepper to bring out the sweetness

=D
Tue Mar 05, 2013 11:58 pm
...oops, forgot that it's one of mine as well.....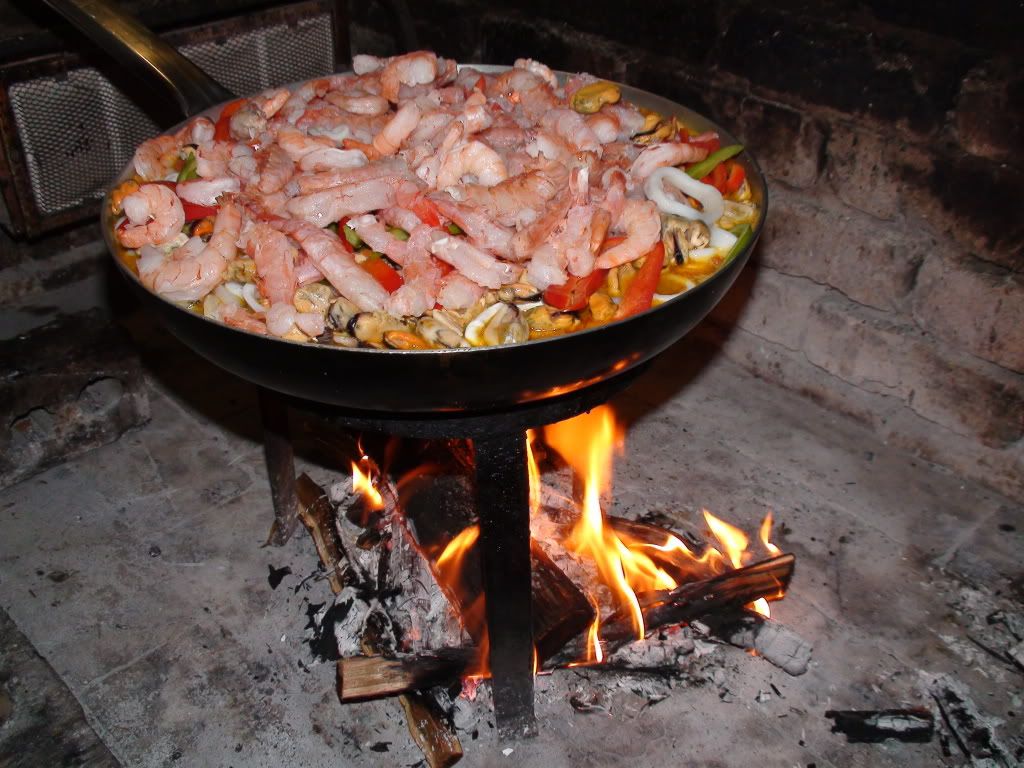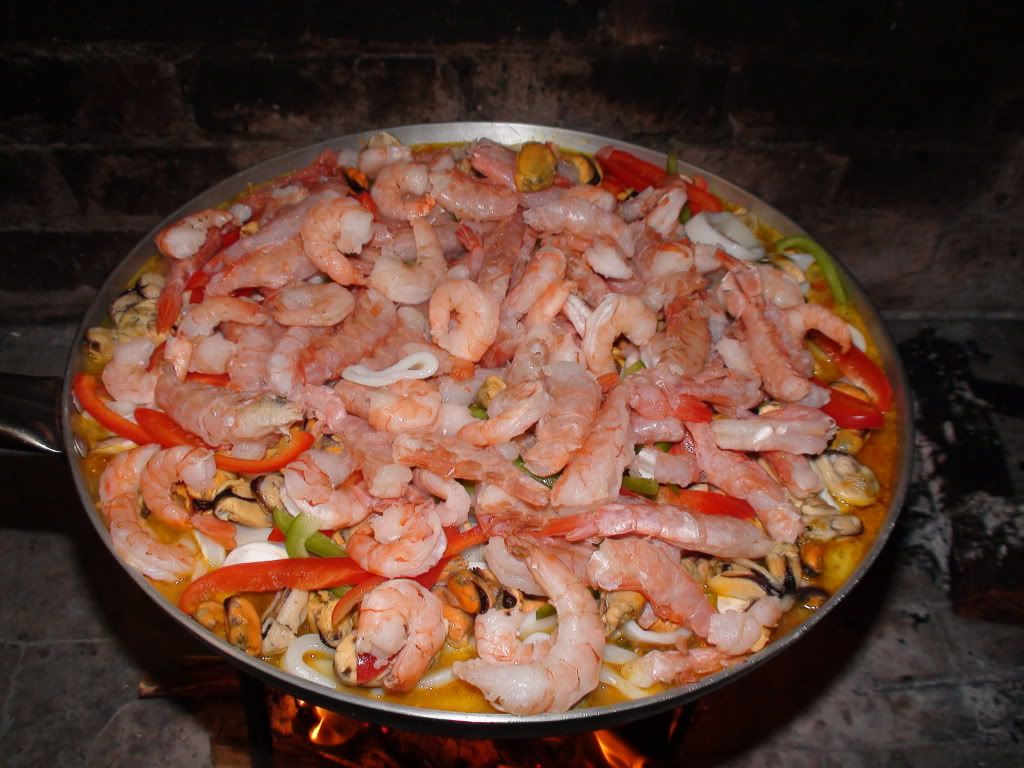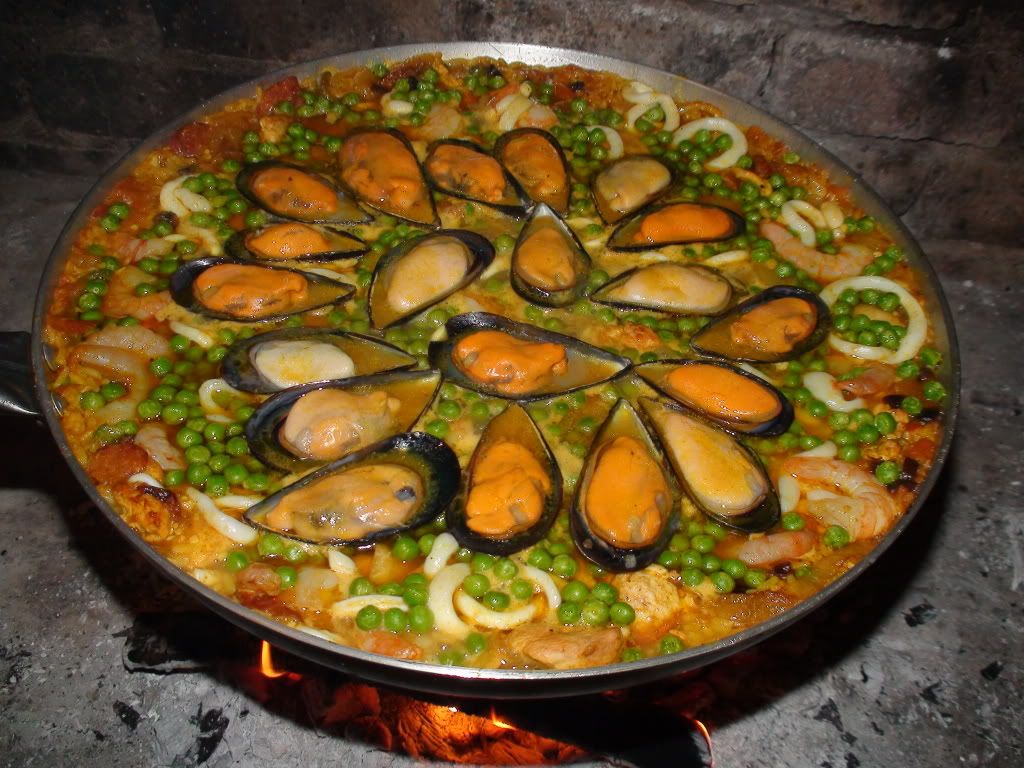 Wed Mar 06, 2013 3:09 am
mmmmm that is a lot of shrimp. you made me hungry =p
Wed Mar 06, 2013 5:21 am
Damn, Madrookie! and I was going to add my favorite of breakfast (any and almost all types) but you pretty much just owned this thread