There has been some talk about
sink
bridges recently. I made one of my own it's easily done. I make raised bed gardens out of cedar decking material. It was pretty easy with some left overs from my work. The cedar is really good too because it handles being wet very well. No mold or rot to speak of and it doesn't warp to any degree that would interfere with being used a
sink
bridge
. Even if you go buy a whole board you'll be looking at less than $10. And you can make then for your pals too.
Measure your
sink
, and cut a board to size. Then cut a couple of blocks to attach for keeping the
bridge
in place. With the board on the
sink
just hold one of the blocks against one side of the
sink
. Then holding them together for fit just pull it away and attach the block. Then repeat for the other end. I like using a 6 inch board but a 4 inch wide one will do fine too. Use what you have around if you can I say.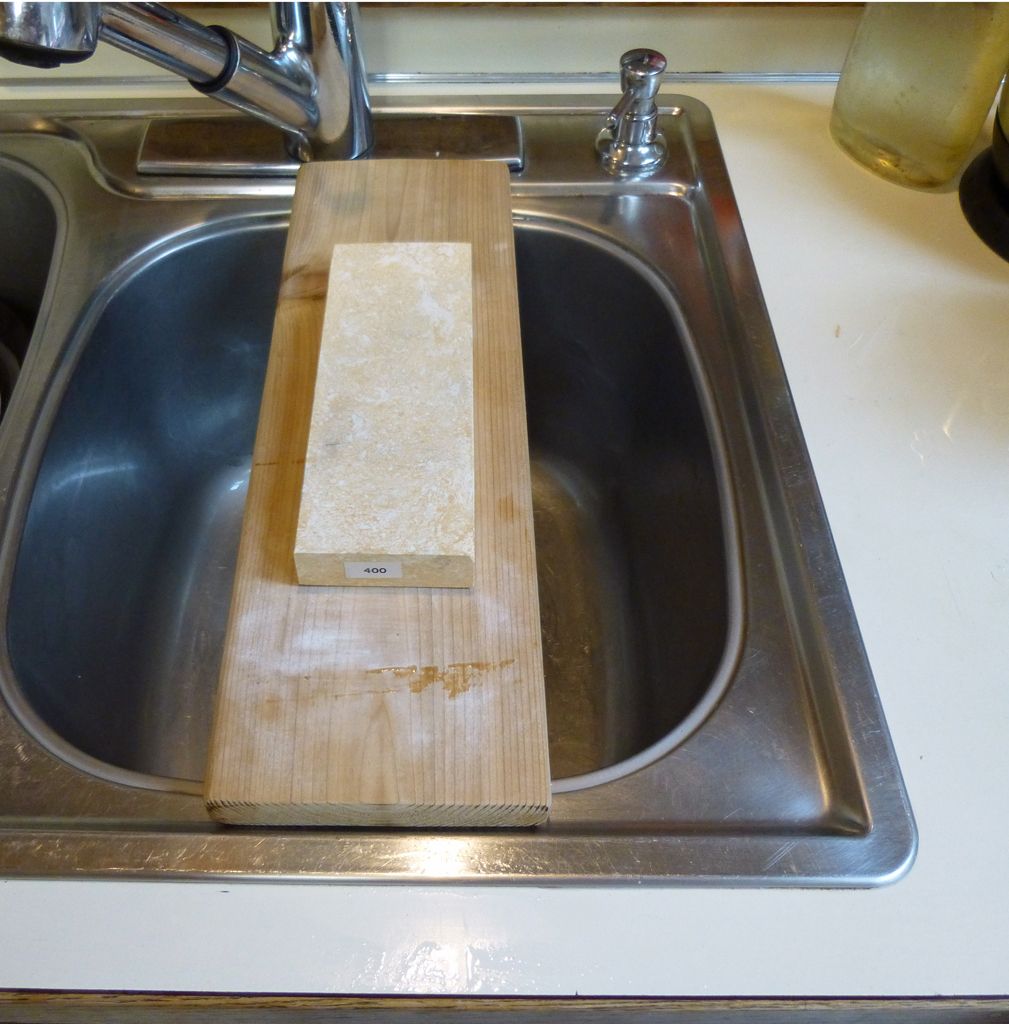 Sinkbridge ready to be used.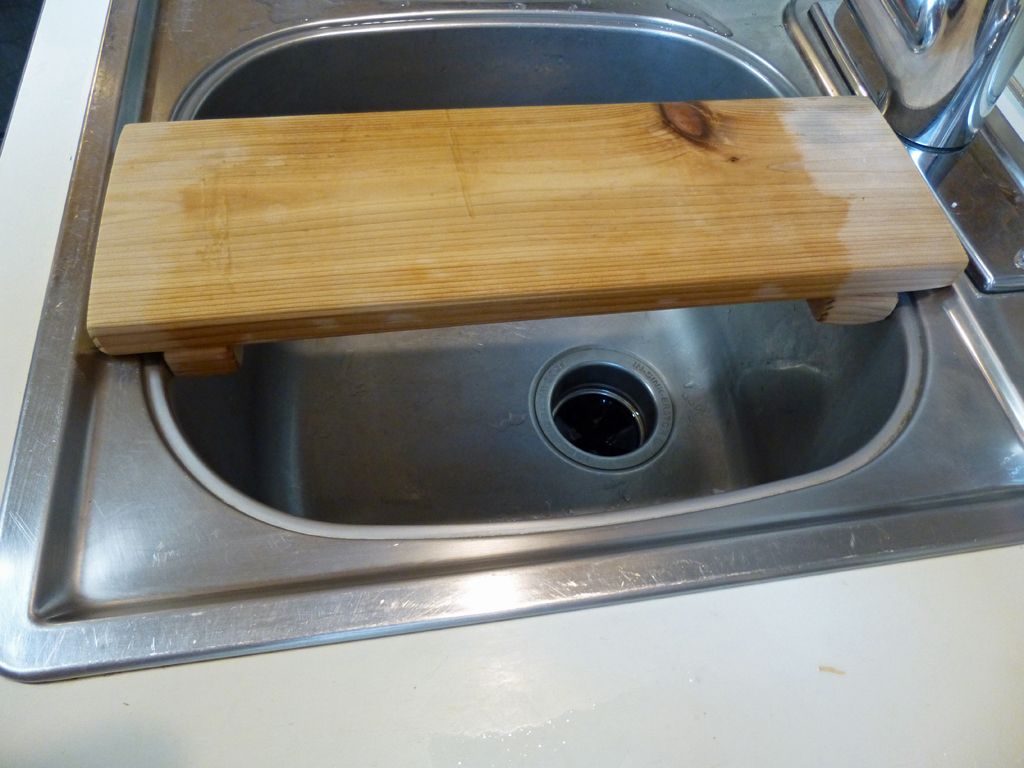 See the blocks? Install them to fit to your
sink
and keep the
bridge
from moving on you.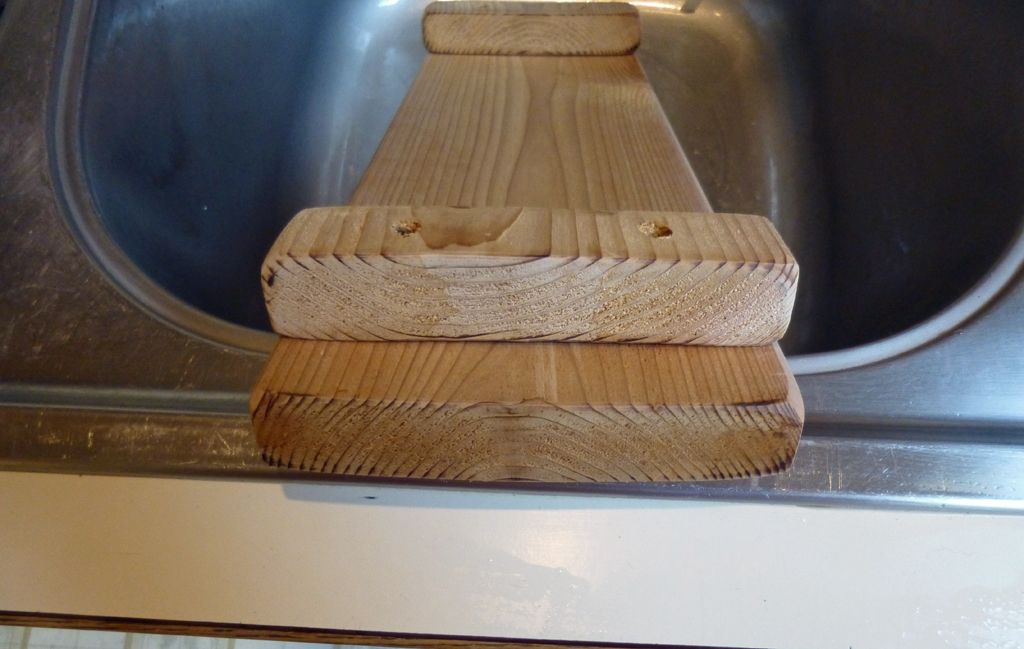 Attach the blocks with a couple of screws.
I sanded the edges and corners on mine a little to make sure there are no splinters.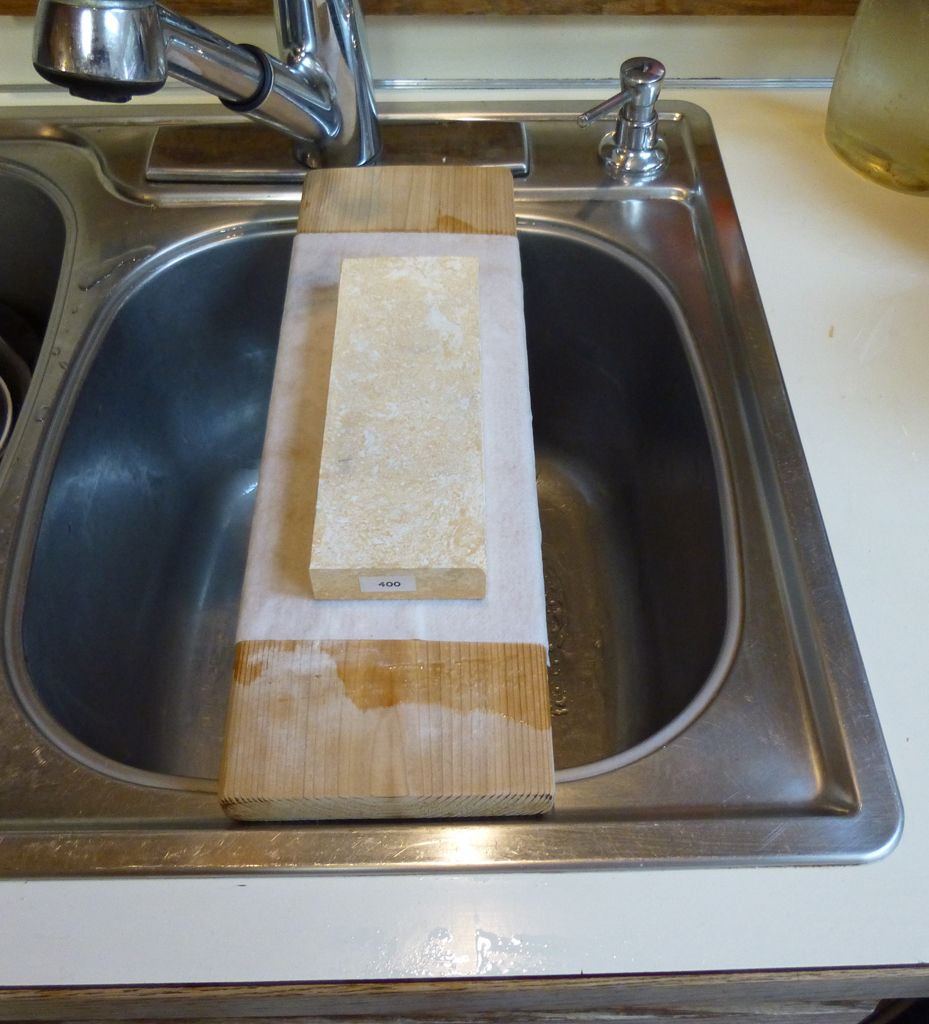 Not a must but a damp washcloth or disposable towel between the
bridge
and stone will keep it steady.
A "handywipe" type of "semi-disposable" towel really works well.