I just had a 240 mm Hiromoto rehandled and etched by Tim Johnson. This is the result: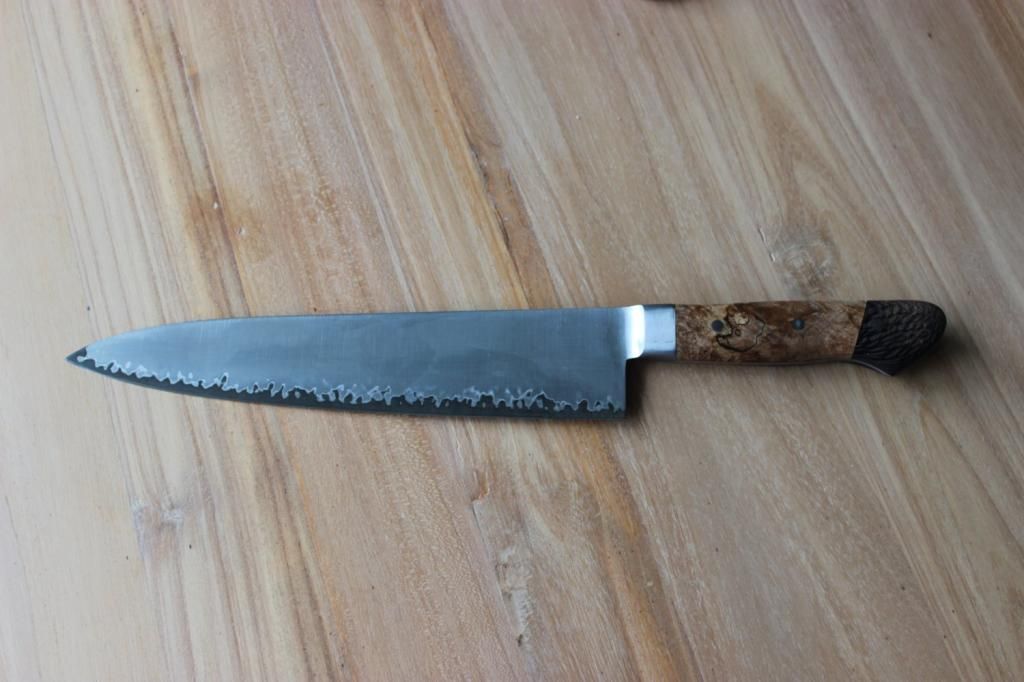 I'm quite happy with it!
Originally the plan was to have the knife thinned before etching. But apparently Hiromoto have changed their production. This knife was already very thin behind the edge. Luckily the etching still worked out beautifully without the thinning.
Beware: there are two Tim Johnsons active on this forum and both are knife makers!
This must be a secret plot by Mark
. The Hiromoto was done by Tim Johnson of Black Stone. I also happen to have a knife rehandled by the other Tim Johnson (taz575) and he does great work, too!