A lightly used Kent BK2 cream colored shaving brush.
This brush retails for over $100.00. For sale now for only $65.00.
The reason for the sale is the brush is not stiff enough for my preference, but it will be a dream for any bowl lather out there. Minor shedding, (1 bristle in 4 lathers).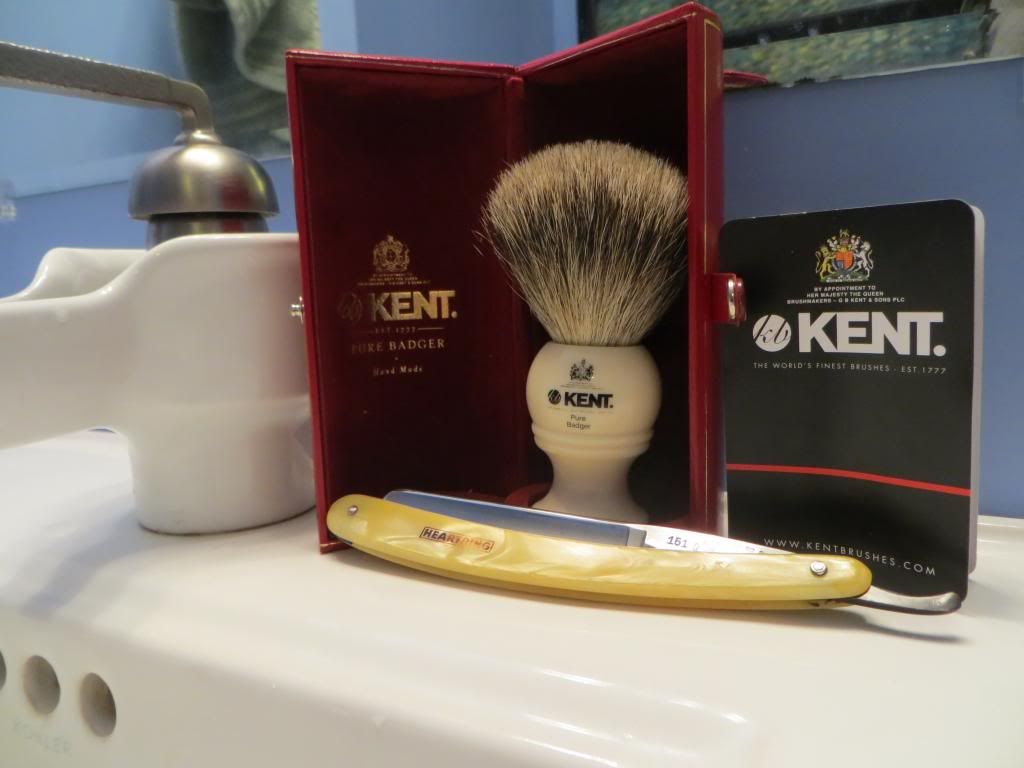 (razor not inlcuded)