Impromptu grill party built entirely around what our hostess had in the fridge. Turned out OK, considering.
Squash and asparagus.
Nopales (prickly pear cactus?), sausages, portobello mushrooms.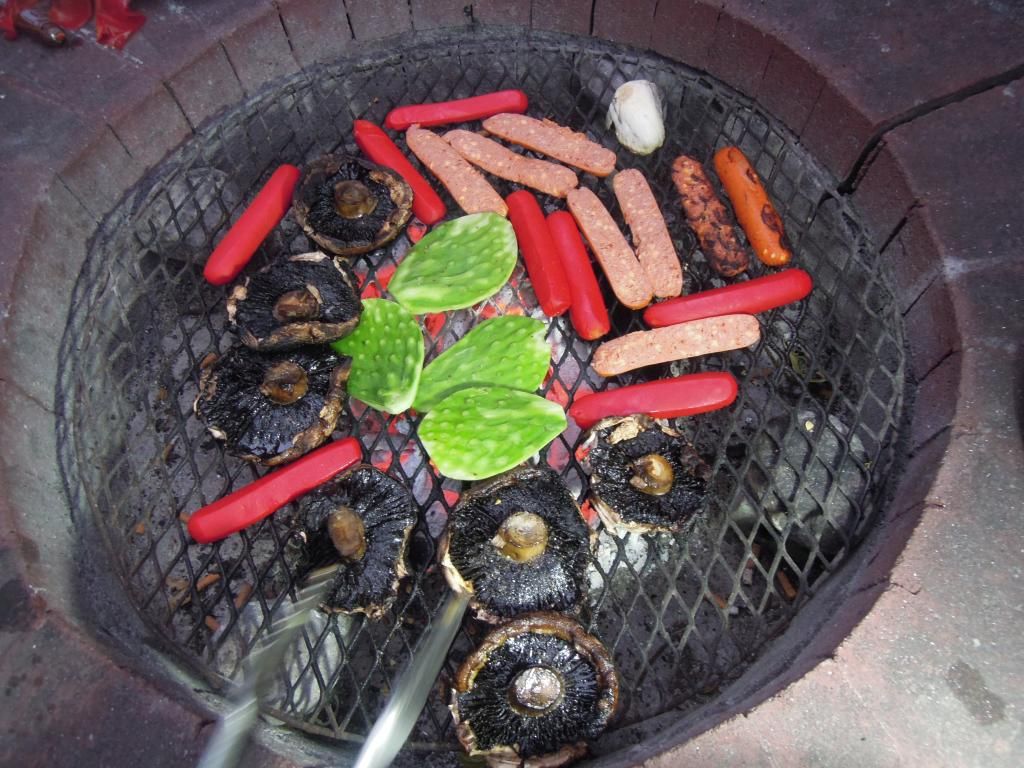 Check out that crap slicer in the foreground. Prep (what there was of it) was pretty much done with my SAK (in the background). This is turning into a habit. I really should get some decent, cheap knives to carry around in the truck.
Couple of small steaks, queso flameado, grilled chiles.