It's tradition that I host Christmas Eve dinner at my house. I had plans of taking photos through it all. When everything was finishing up, people started showing up, so I just have before pictures.
Prep work: boneless and butterflied leg of lamb. Prepared stuffing is in the bowl, consisting of porcini mushrooms, spinach, and kale. Fresh cut herbs on board and in the little containers. Thyme, rosemerry, and mint leaves.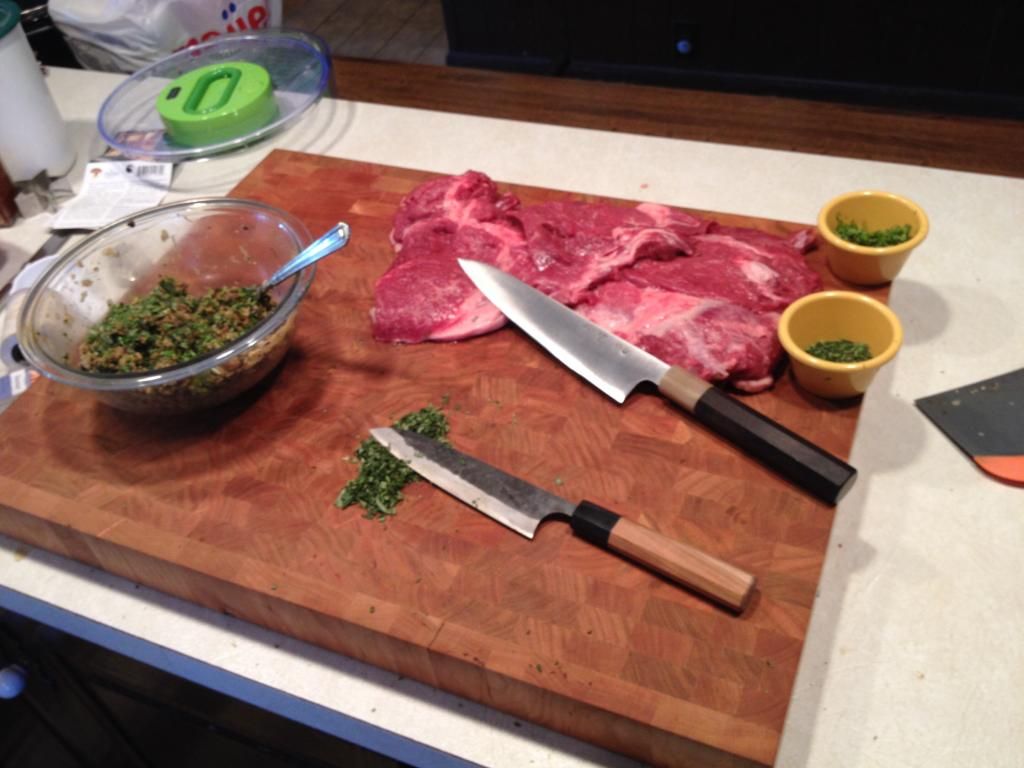 Butterflied leg with stuffing spread out ready to be rolled.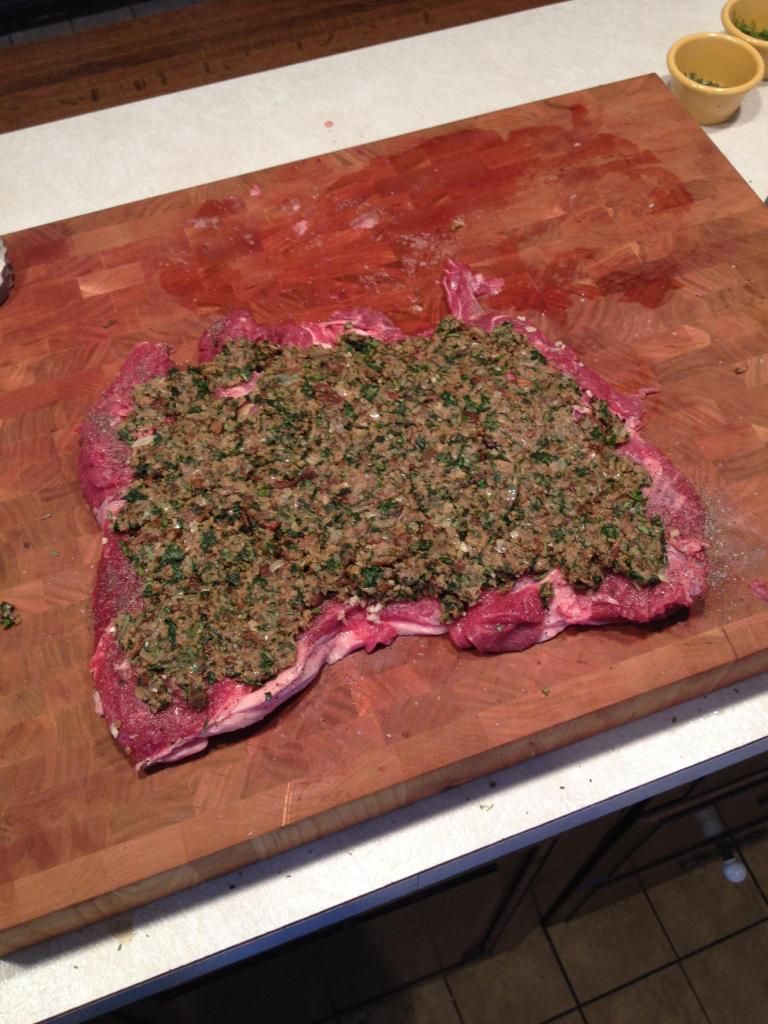 Leg rolled up and tied, splash of olive oil and fresh herbs rubbed on.
Also made a standing rib roast, and grilled Brussel sprouts. No photos of these. Was busy and forgot to take any more photos until meal was half over. Guests carried in a few odds and ends.
I know, there's some cutting board cruelty there with the meat on there. My large poly board is at another location. Forgot to take it home.