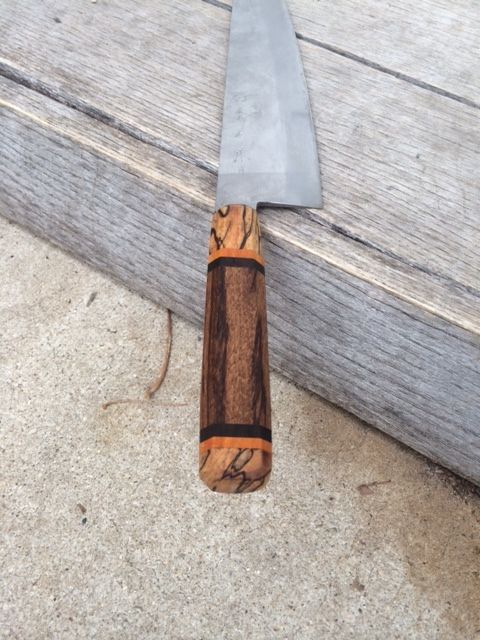 traded my brother for this beauty, this knife holds an edge like no other and just a joy to use.
what do you guys this of my first handle? the main piece is zebra wood and I'm not exactly sure what the rest is but its a total of 7 pieces
p.s this is my first post but have been following the forum for a while.
I'm a sushi chef and a culinary student at the moment with an ever growing collection of knives and cooking equipment