I have really wanted a good quality Scandi ground knife for a while now, and really liked the Helle Utvaer, designed by Jesper Voxnaes. However, looking at the rather steep price tag I figured well why not go ahead and try to make one for myself? So I ordered some steel, wood, and brass pins, then went to work. It is a far cry from perfect, but this should suit my needs as a good bushcraft/camp knife when I want to carve the crap out of some wood
.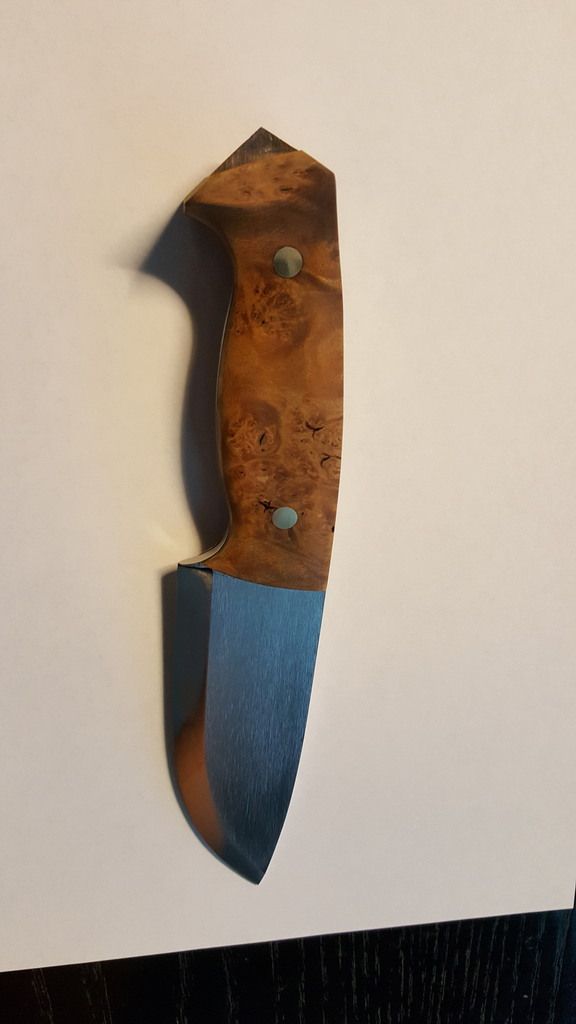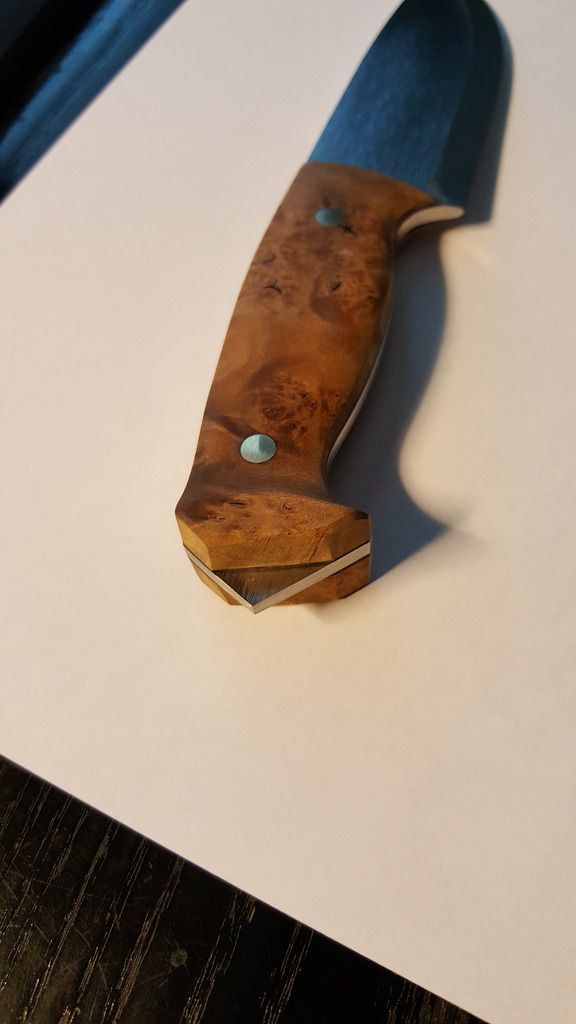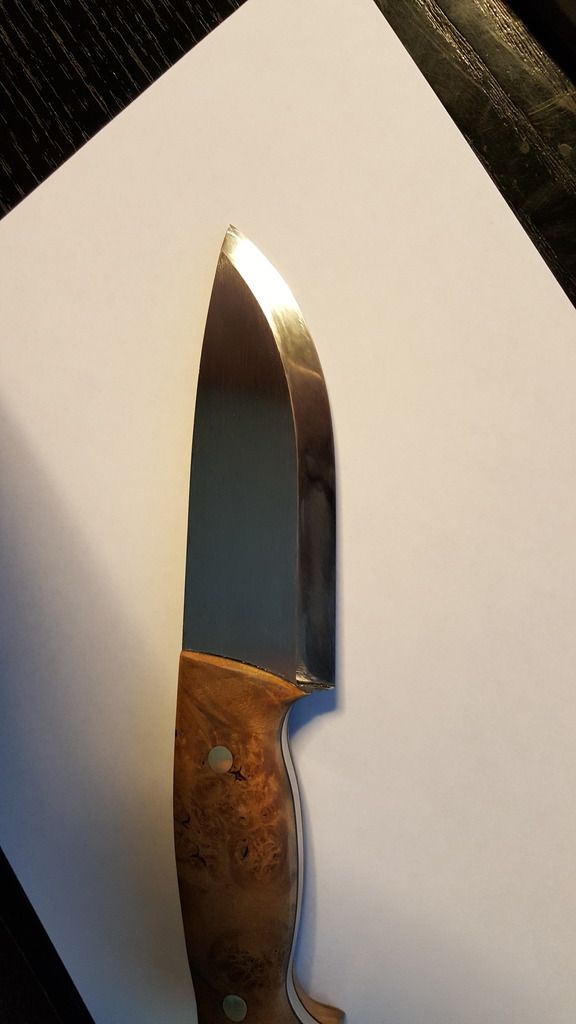 Here are some specs:
CPM S90V Steel
HRC 60
Length: 8.625"
Width: 1.625"
Handle: Stabilized Maple Burl with black vulcan liner and brass pins
Weight: 7.45oz
Convex Scandi Grind
So I learned a lot about how knife making really is an art and super labor intensive... I also learned how stupid I was to choose S90V as my first steel to work with on a crappy harbor freight belt sander. Other than the many imperfections of this knife, I am happy it actually turned out to be a usable knife. Now, all I need is a custom leather sheath to complete the package. Thank for looking!