Wed Dec 26, 2012 3:44 pm
Some may find shaving video's helpful. Aside from the video's of me shaving with cleavers, I actually have "normal" video's here:
http://www.youtube.com/levellersspekkie
If you guys have any question or requests for video's of me explaining some shaving related stuff, I'd gladly record one.
Merry Christmas!
My Christmas eve SOTD (Shave Of The Day)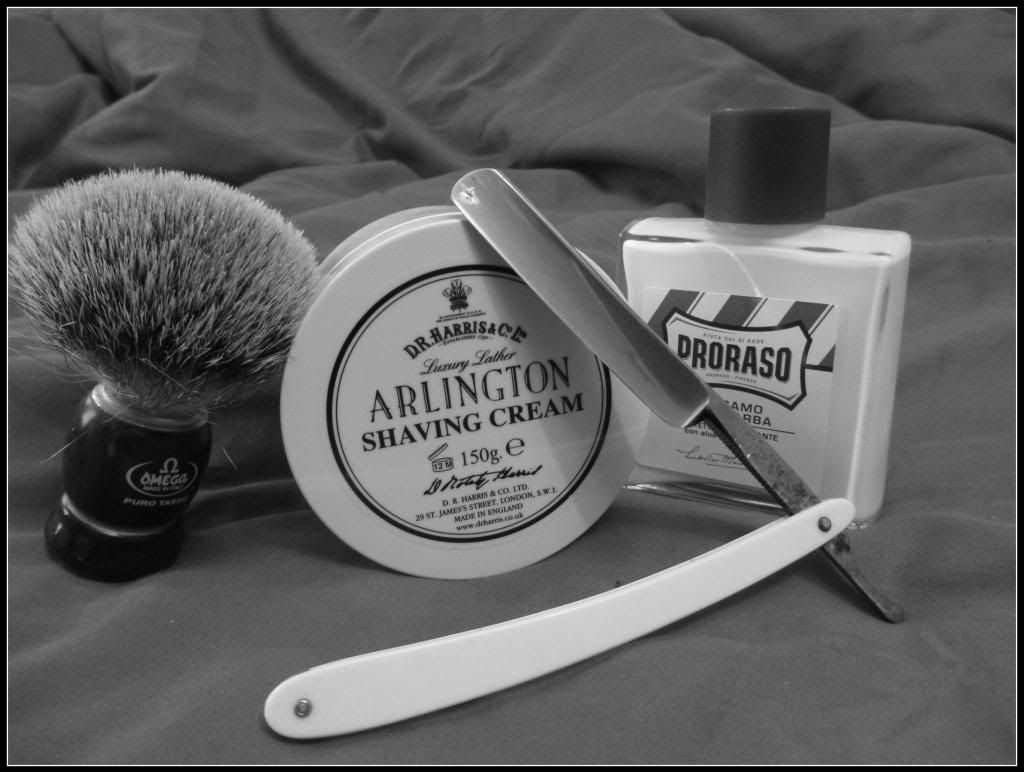 Best Regards,
Michiel
Mon Dec 31, 2012 5:22 am
Would like to see you hone a razor from bevel setting to 0.025 on nano or something
2 videos would be great to. one on a smily wedge and one on a full hollow.
Happy New Year !
Mon Jan 07, 2013 8:52 am
I don't own smiling wedges, but I do have a regular wedge and several full hollow ground razors.

I got a request to explain my shaving too. I only use one hand and some people wanted to know how I do that and why.
Tue Jan 08, 2013 10:38 pm
MICHIEL <>
I'm looking forward to them both. Regarding the latter: a friend suggested I watch this, and honestly, I didn't find it that insightful.
Wed Jan 09, 2013 2:24 pm
I've seen it before and don't really like it myself. It's helpful when you shave others, but not yourself imo.

This is one of the best vids on lather I've seen:


Fri Jan 11, 2013 11:33 am
MICHIEL <>
Thank you for the link...
Sat Jan 12, 2013 4:53 am
Did a 2k to 8k Shapton video today. Should be uploaded in a few hours after I'm done editing.