Sun Sep 16, 2012 8:50 am
So I'm thinking of one of these
http://www.chefknivestogo.com/kanenagarazor.html
This would be a new direction for me so any advice would help.
Sun Sep 16, 2012 4:00 pm
What help do you need? You need to know how to sharpen it?


I'm kidding of course. Just buy one! What's the concern?
Sun Sep 16, 2012 4:16 pm
Why so cheap? Level of finish?

The other one is $400

Don't really know what my concerns are, never used one before.
Mon Sep 17, 2012 12:34 am
I have the other one and I love it. Haven't tried this one, but for the price, I doubt you can go wrong. Kamisori razors aren't cheap
I honed a couple of these for CKTG as well.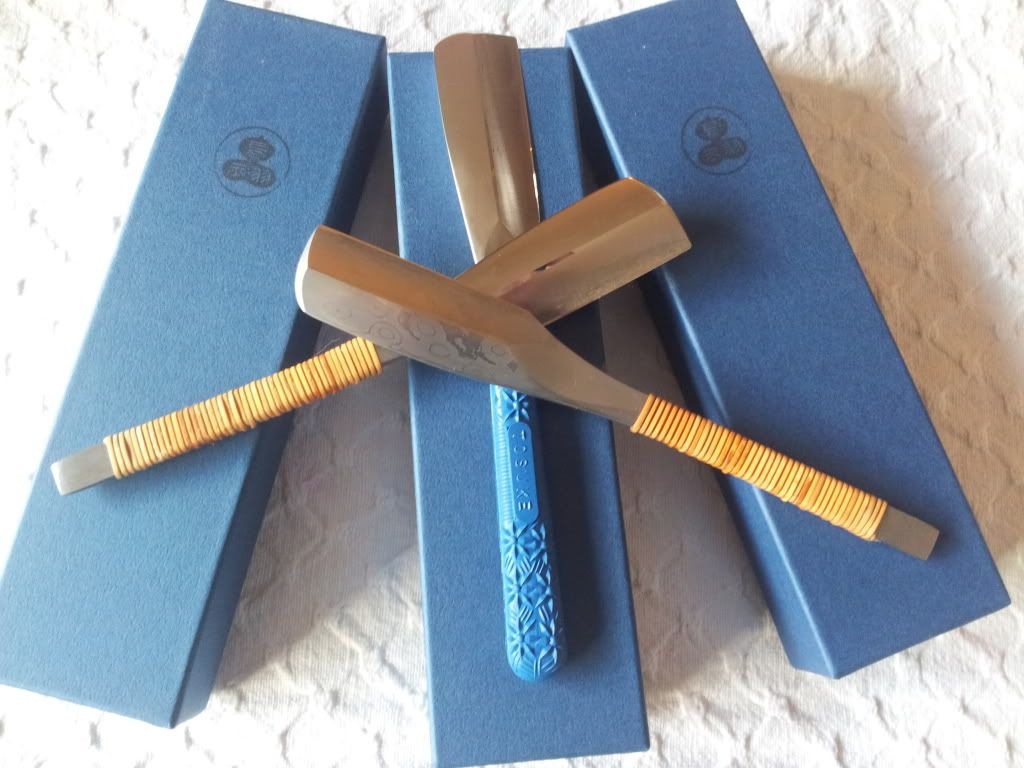 Mon Sep 17, 2012 12:39 pm
Probably F&F, no damascus, etc.
Tue Sep 18, 2012 2:22 pm
Wondering if its possible to use a takeda kogatana as a razor.
Dont know if ao super is fine enough to do that.
Tue Sep 18, 2012 2:50 pm
note: 6k stone is the highest I take my knives, no strops
Tue Sep 18, 2012 3:02 pm
You can use anything as a face razor. It's just that an actual face razor is easier to get to do the job superbly. The point is, I could spend an hour on a kitchen knife and get it to shave comfortably, or I can hone my straight for less than 5 minutes and keep up with it. I mean, restoring the thing from chipped and dull to shave-ready took under an hour.

It's just that a razor is built for the job. If I were a wandering adventurer, I'd sharpen and shave with my EDC before entering a town. Other than that, I'll keep a razor on the shelf.
Tue Sep 18, 2012 11:41 pm
You can sharpen almost anything up to razor sharpness, but it usually takes longer and just not as safe sometimes.

That said, 6k is to coarse for my skin.