Mon May 14, 2012 8:22 pm
Thanx..

I am going to do the same, just enough pressure to keep the blade down flat..I like it.
Mon May 14, 2012 11:10 pm
I'd be interested in the underbase magnet technique if CKTG made it available for the EP. I've also wondered why someone hasn't come up with a small clamping system that would help in mounting and edge consistency.

Also, what do most users start with in terms of the first stone progression with an out of the box (factory never sharpened knife). I'm not talking about reprofiiling, but taking the so so stock edge to a super fine edge. Start with 600 or 1000 Chosera and then go up from there?

Thanks for all the great knowledge and feedback here.

Trapper
Tue May 15, 2012 1:18 pm
Here's a photo of my magnet. You don't need a clamping system with this. It's plenty strong enough to hold the knife in place, but weak enough that you can still move the knife to sharpen tip to tail.
Another tip is to put a compression spring on the shaft between the ball handle and the stone holder. Then it is a spring loaded release and changing stones is a lot faster than unscrewing and screwing down the next stone.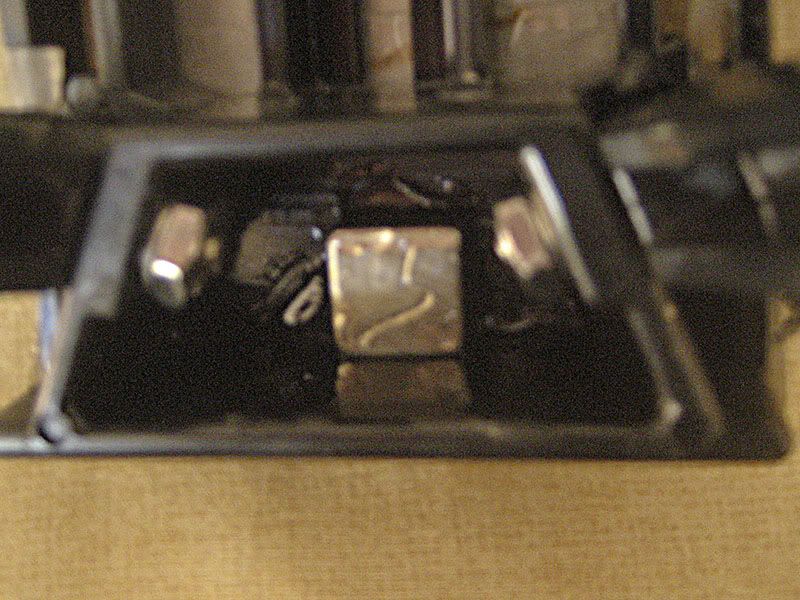 Tue May 15, 2012 10:36 pm
My concern about the magnet is that it may pull metal out of swarf and either scratch up the knife or contaminate the next stone. Has this been an issue at all?
Wed May 16, 2012 2:28 pm
Rob-

The short answer is no.

The magnet is under the base and never touches the blade. The filings would be on the top side of the blade's edge while sharpening, as is the stone. I wipe the blade between stones changes anyway to avoid cross contamination. I regularly clean off the filings from my stones, during the sharpening process with soapy water per the manufacturer. I have never scratched a knife using this. I haven't had any negative problems created by the magnets. It just aids me in keeping the blade flat.

I suggest you buy a couple of different strength magnets and see what works for you. They are not expensive and you can always use them for other things.
Wed May 16, 2012 2:41 pm
One thing I've watched many people struggle with is their off hand. They tend to grip the knife too tight and press down to keep the knife in place but it ends up making you wobble on the platform. You have to relax and use light pressure with both hands. I like sitting at a table when I use the machine since it's a little easier to relax. The magnet is a good idea since it helps clamp the knife down and you don't have to worry so much about keeping it flush against the platform.
Thu May 17, 2012 12:51 am
Yep, sitting down is the answer - I also swivel the EP at a 45 degree angle when I change hands, in other words the EP is never square on to me when sharpening.
Thu May 17, 2012 4:07 pm
I removed the plastic spacer between the stone holder and the ball handle and replaced it with a spring. Now changing stones is a breeze.
Sat May 19, 2012 5:52 pm
I need to go to the hardware store and get a spring. It's a nice and cheap upgrade.
Fri May 25, 2012 10:16 am
Hey All,
I've taken Dr. T's advice and recently used the magnets while sharpening. Instead of just one, I'm using a stack of five. The results...I don't have to physically touch the knife at all once it's mounted and the setup lets me completely focus on stroke consistency. What a great tip and the magnets were less than 10 bucks!
Trapper