This knife was ordered by GeorgeK, as a gift to his wife.... so she would leave his knives alone!
I haven't met Georges' wife yet, and I'm sure she's a wonderful woman, but I hear she can be a bit rough on knives; cutting on glass plates, etc.
She doesn't read the forums, so I'm not in fear of mine or Georges' safety.
Being that's Mrs. K can have a slight tendency to be more of a user and not so much a care taker; George was concerned about durability and edge retention.
Tim suggested
Duratech 20CV
steel. It is a powered metallurgy (PM) steel with 1.9% carbon, 20% Chromium and other ingredients designed for durability and corrosion resistance. Maybe Tim will chime in with some more technical data.
The blade:
Length: 175mm
Height: 36.5mm at heel
Over all weight: 4.32 ounces
Spine-
2.73 @ ferrule
2.54 @ mid
0.35 @ tip
George has the
Ikeda AS 250 Gyuto
, which is a popular alternative to the
Masamoto KS 240
, and being that it is his favorite knife he asked Tim to duplicate the Masamotos' profile.
Comparing it to the Masamoto that I currently have that belongs to JBart... I'd say that Tim nailed it!
The profile of the blade makes it a great push or pull slicer, and an excellent chopper!
It's an OK rocker; it's on the tip with the heel about 2" off the board; still able, but doesn't excel here.
The distal taper on this one is insane.
The knife tapers from the spine to the edge, quickly, and is super thin behind the edge, and at the tip.
Using it for the horizontal cuts in dicing onions was almost effortless.
Those of you who participated in the pass-around for Tims' 165 Utility a few months back will understand what I'm trying to convey.
It is 100% performance!

The finish on the blade works excellently to create food release.
About the only thing that I had issues with was dicing potatoes for home fries, but potatoes get the starchy goo on them and they stick to any thing.
No fault of Tim's work.

The Handle
The handle is constructed from 2,400 year old Bog Oak from the Ukraine, and Cocobolo.
The Bog Oak is deep and dark, and very similar to African Blackwood, IMO.
The Cocobolo has nice grain and character, but isn't overwhelming, or over done.
Tim used Silver Nickel for the spacers (and pin, Tim?).
The combination of materials and Tims craftsmanship created a very elegant, super comfy handle!
Tim told me a few months ago when we spoke through an email that he was still looking for his
style
when it came to handles. I'd like to put my vote in and say I hope this is it!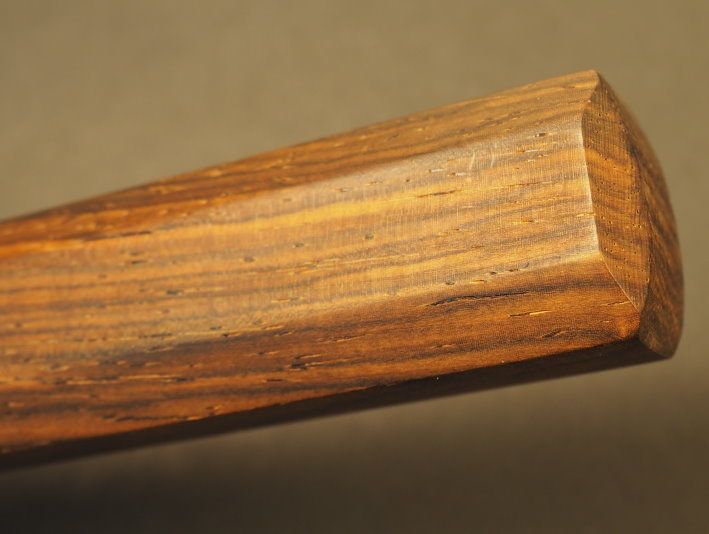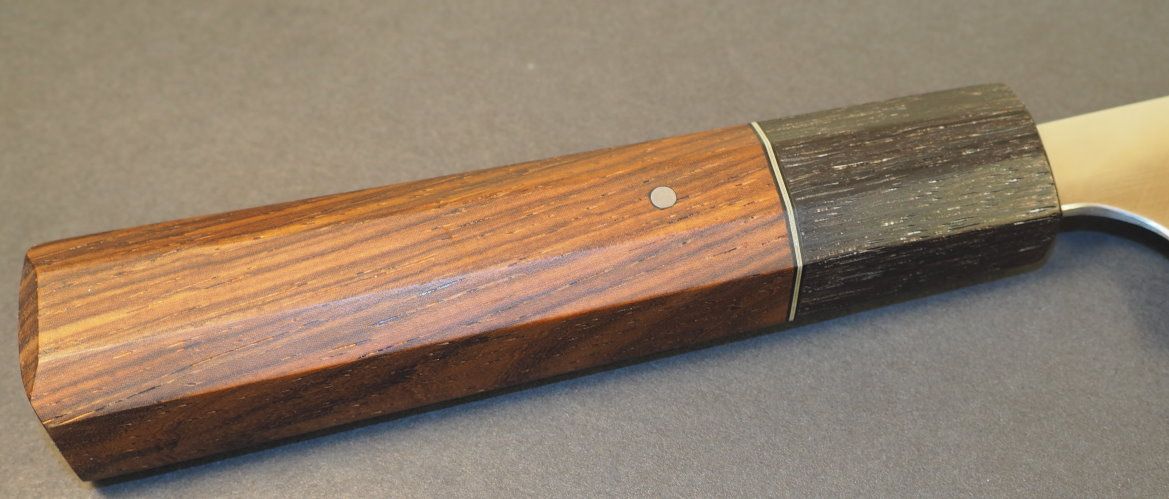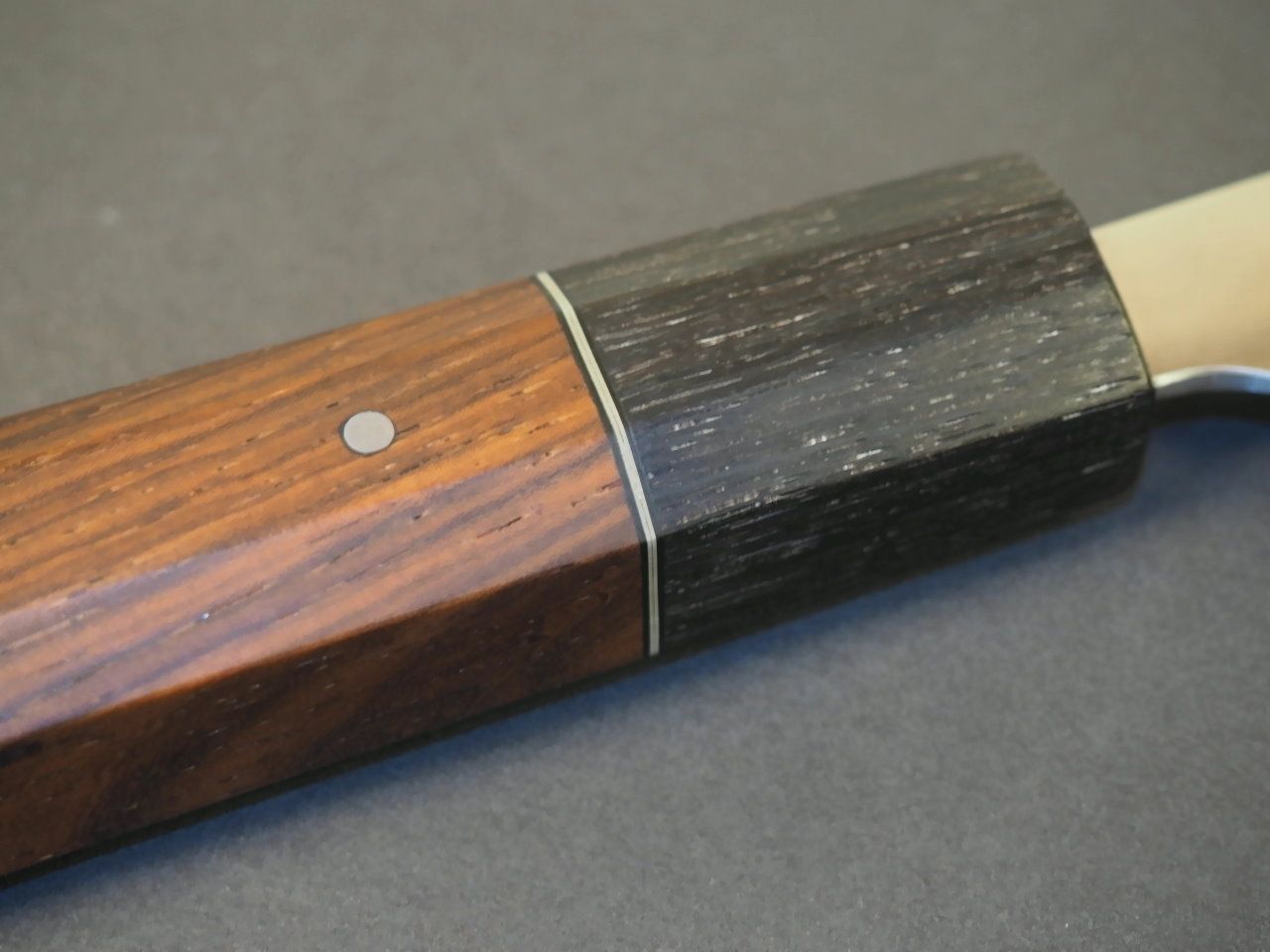 Performance
I enjoyed this knife a lot more than the 165 Utility that Tim passed around a few months ago.
The extra height of the blade along with some design changes created more room between the board and your knuckles; making it more user friendly for board work.
I have been busy making handles, and other items, as well as tending to my ailing mother.. so I didn't use it as much as I would have liked to.
The items I did use it on were no match.
George took possession of the knife in mid May, and has sharpened it once since.
I sharpened it when I got it from George, and it was far more difficult that I had imagined. The steel is definitely tough, and resistant to the stones. I have never sharpened a HAP40 or some of the steels that are know for being a PiTA, but this one wasn't easy. After about an hour I had it shaving arm hair, push cutting paper, and all that fun stuff. I stopped it to 0.5µm and put it to use.
Like some of the other PM's, it lost its
just sharpened
edge after a 15 minutes of use, or so. It still retained some of its' crispness, and was still very capable of shaving, etc.
It's now been a week and the edge is still just as good as it was after it's first use.
Tim did an awesome job in designing, and producing a great knife.
This has become my favorite knife in this size/class.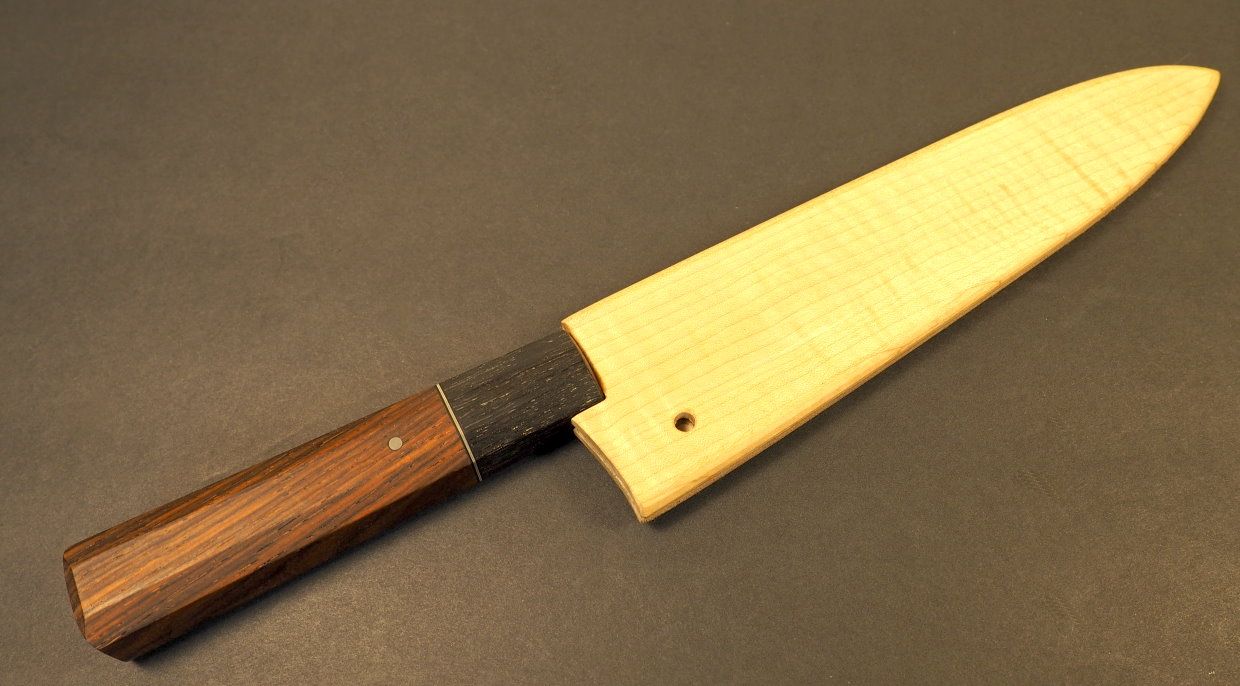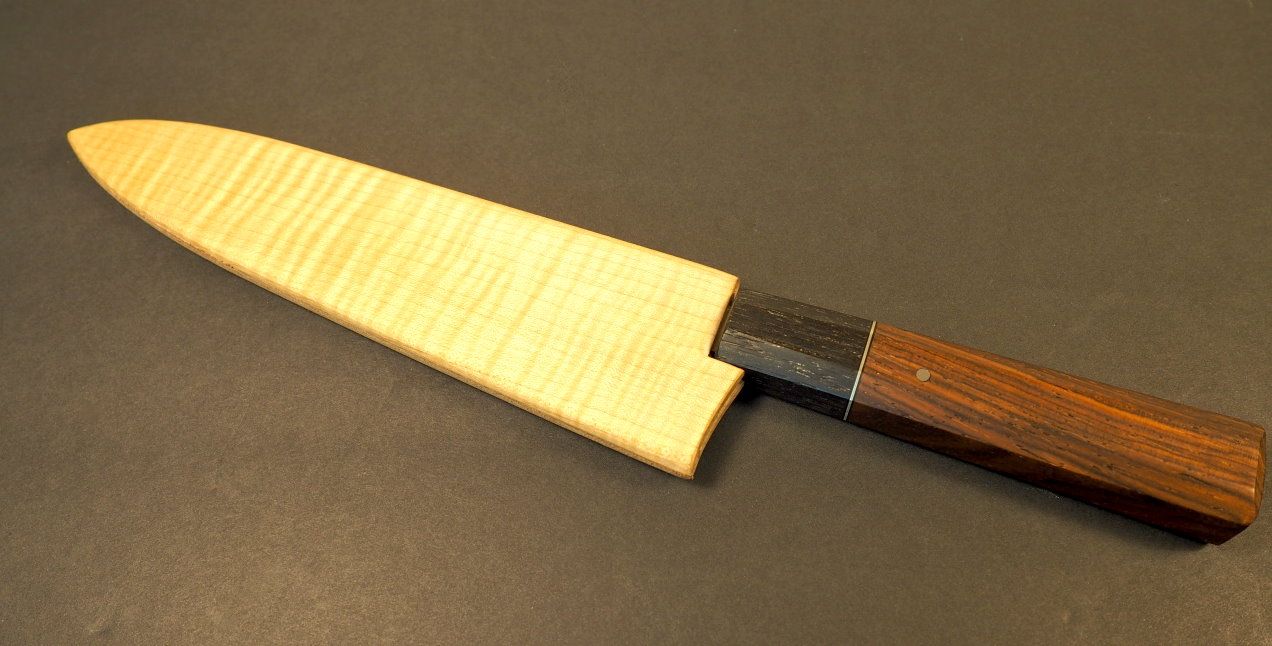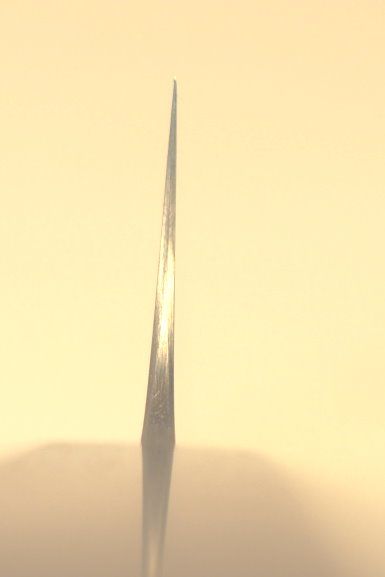 Great work Tim!
Sorry the review wasn't better written.
Thanks for letting me sharpen your knife George