Sun Dec 30, 2012 1:20 pm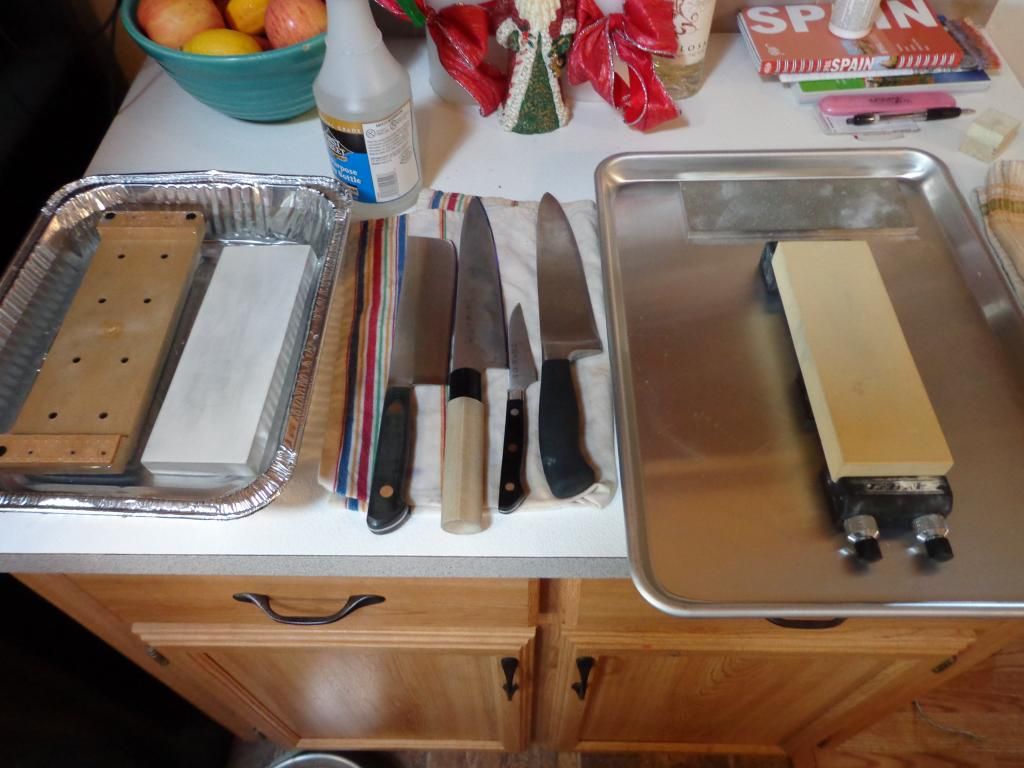 Lets do this!
Sun Dec 30, 2012 10:13 pm
Someone got one of Marks sharpening packages!! Bester 500, 1200, Rika 5K, plate, stone holder, deburring block, where is the eye loupe!! Have fun sharpening!!
Sun Dec 30, 2012 11:46 pm
I most certainly did! Its been serving me very well as i learn to put a good edge on a blade... this sharpening session was pretty frustrating though.. Keeping that damn blade angle where i need it is proving to be a challenge. I think i spent most of the time thinning my damn DP! not intentionally of course... ill learn. In due time... in due time...
Sun Dec 30, 2012 11:47 pm
Oh haha the eye loupe is on the table behind me =)