Sat May 12, 2012 2:02 pm
Hello Everyone,
Since getting into stropping it has become such a wonderful tool and practice for me in maintaining my knives. Typically I use 1u HA Diamond spray on either a balsa strop or on Bark Tanned Bovine Mag Pad. Both have different advantages. I particularity like to balsa's durability over leather with the edge had imperfections like small chips or rolls.
Now regardless of the medium or the compound, all my pads eventually accumulate metal swarf. I have read on Gators webpage @ zknives that he uses Permatex™ Fast Orange hand cleaner annually to remove the accumulated metal particles. What do you guys do?
Thanks!!
Last edited by
Michiel Vanhoudt
on Sat May 12, 2012 2:29 pm, edited 1 time in total.
Reason:
Change thread name, OP request
Sat May 12, 2012 2:30 pm
I sand my balsa, don't really do anything to leather.
After sanding, I use a vacuum cleaner with a brush on it to get all the grit out. I'm a bit worried when it comes to contamination
Sat May 12, 2012 4:32 pm
For the most part, I've avoided the problem altogether by going to really fine stones, like the Shapton Pro 30,000 grit, and using naked balsa, horse hide, and cow hide leathers for stropping. As for balsa, I use 4x4 balsa blocks. I use only one kind of spray on each balsa block, and when it gets too loaded with swarf, I saw off a thin slice with a table saw. Better than sanding, because you don't have to worry about contamination.
Sat May 12, 2012 5:25 pm
I sand my balsa to clean it up but if I had a working table saw I would cut a thin layer off like Wicked does. The horse pad I use I don't have any compound on and it's still working for me so I just keep using it. The first leather one I have has curled a little on the edges so I've been sticking with balsa and horse mostly.
Sun May 13, 2012 4:31 am
I take a small piece of scrap leather, like 1x2 inch (rough side), and vigorously rub my leather strop in all directions - then re apply the specific compound and you're ready to roll.
I do this for all my leather strops.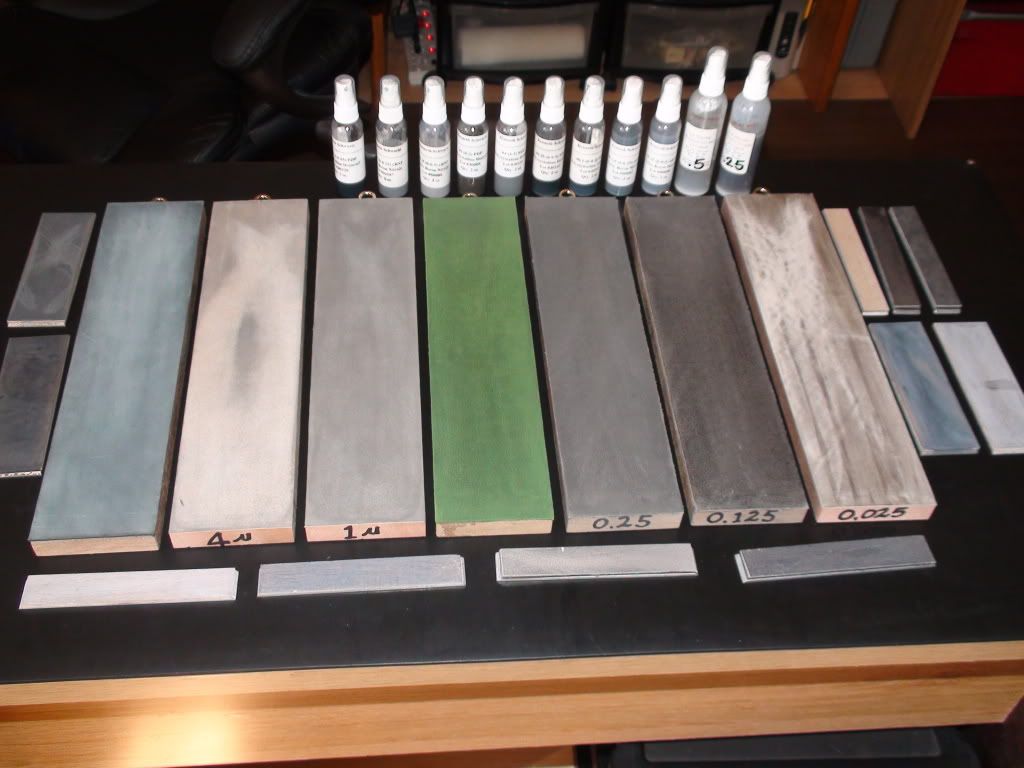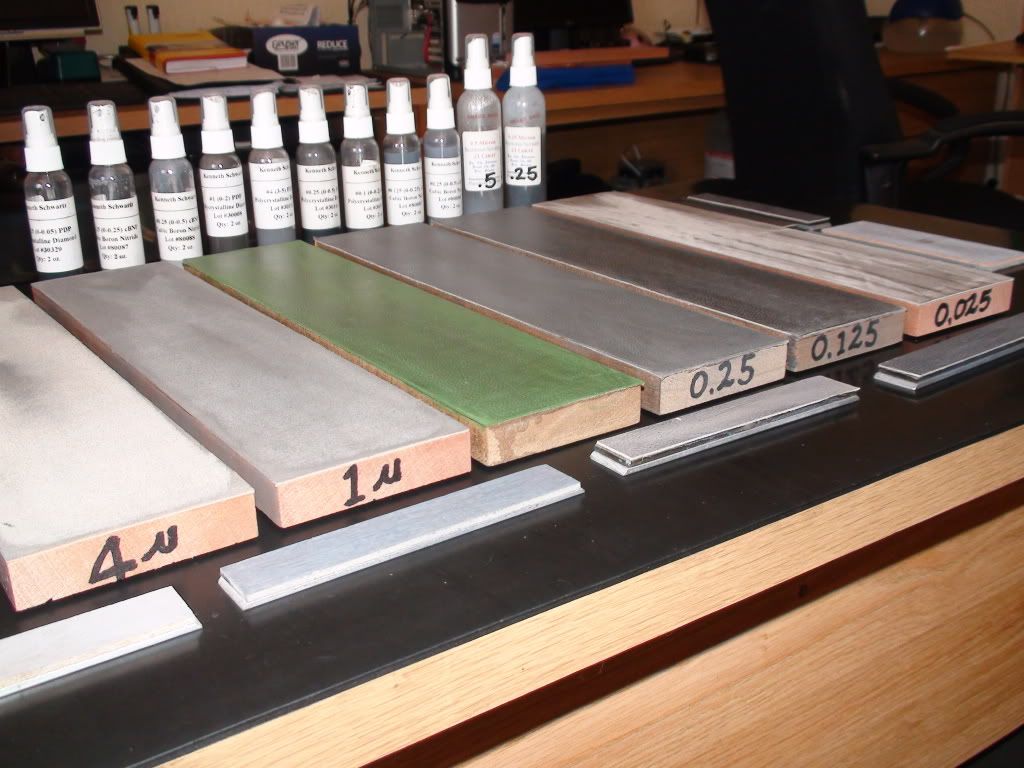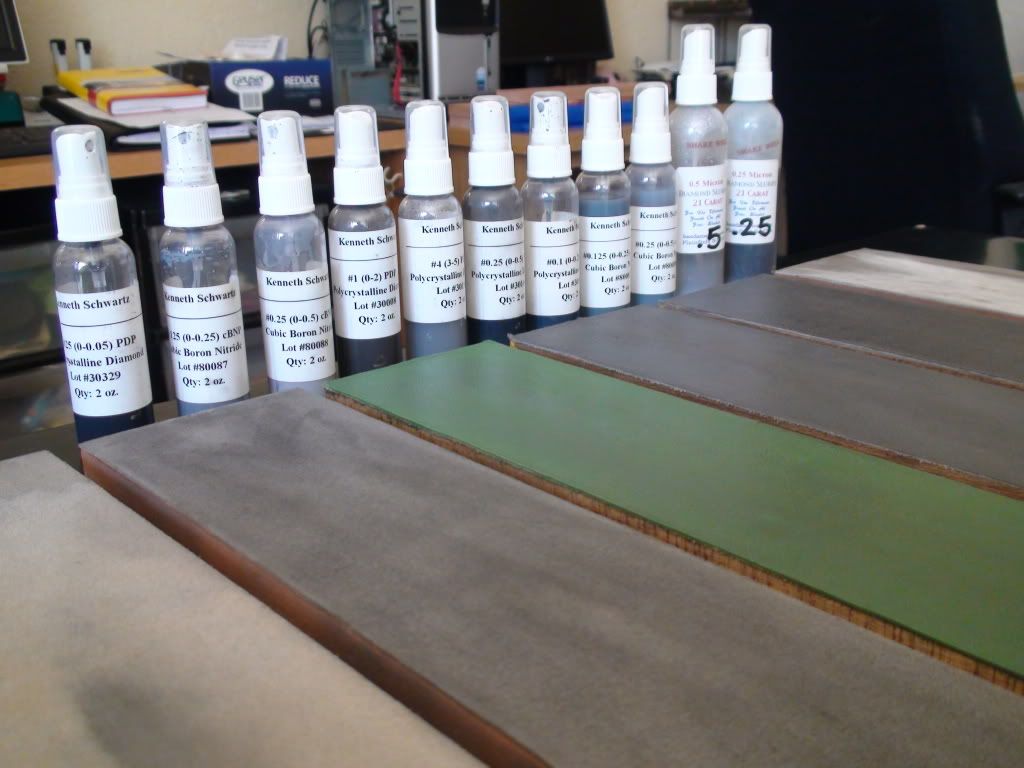 Mon May 14, 2012 2:46 pm
Wow MadRookie that is an impressive setup!