Sun Aug 12, 2012 1:42 pm
I was curious to know how everyone stored their stones. I was letting mine sit out a couple days on the counter to dry and then put them in their original boxes but a couple of them seem to still retain quite a bit of moisture. I was curious what a more professional sharpener does with his stones when they put them away.
Sun Aug 12, 2012 11:54 pm
I let them dry out and then put them in a large, plastic tool box. The soakers stay in the water tub.
Mon Aug 13, 2012 12:49 am
I have all but a few in the water tub. My kitayama, Imanishi 10k, and seldom used stones stay dry. My Arashiyama stones have been in water for over a year and all my Nubatama stones have been in constant soak after leaving the box. My Naniwa Green Brick also stays wet.
Mon Aug 13, 2012 9:12 am
Like this....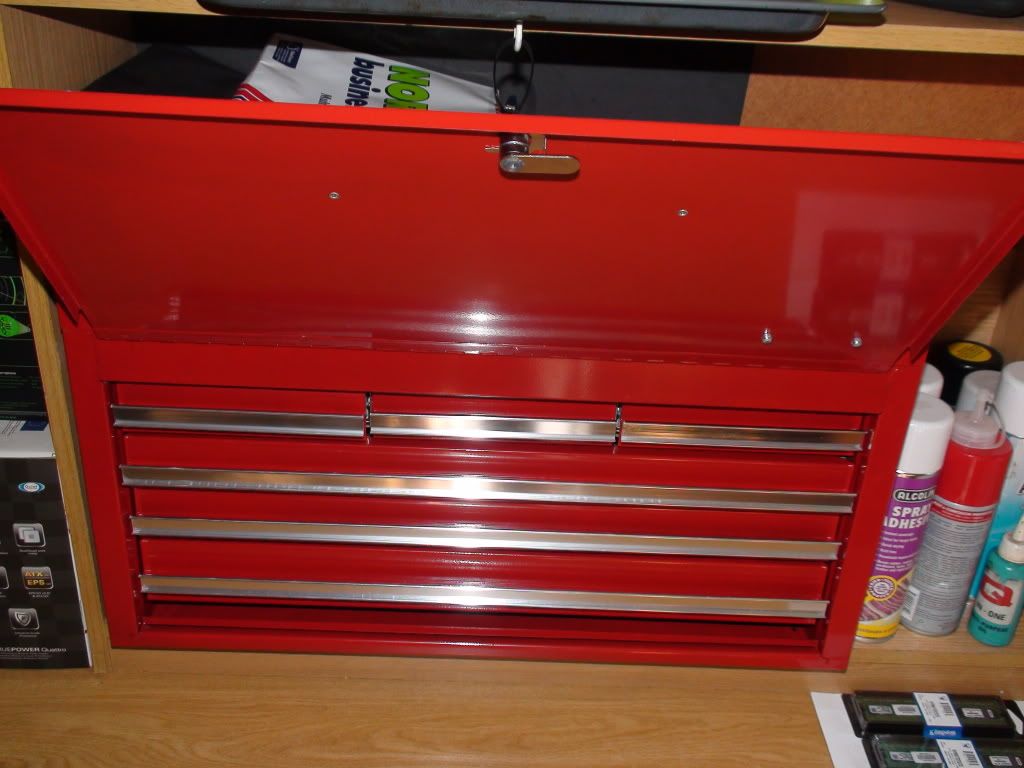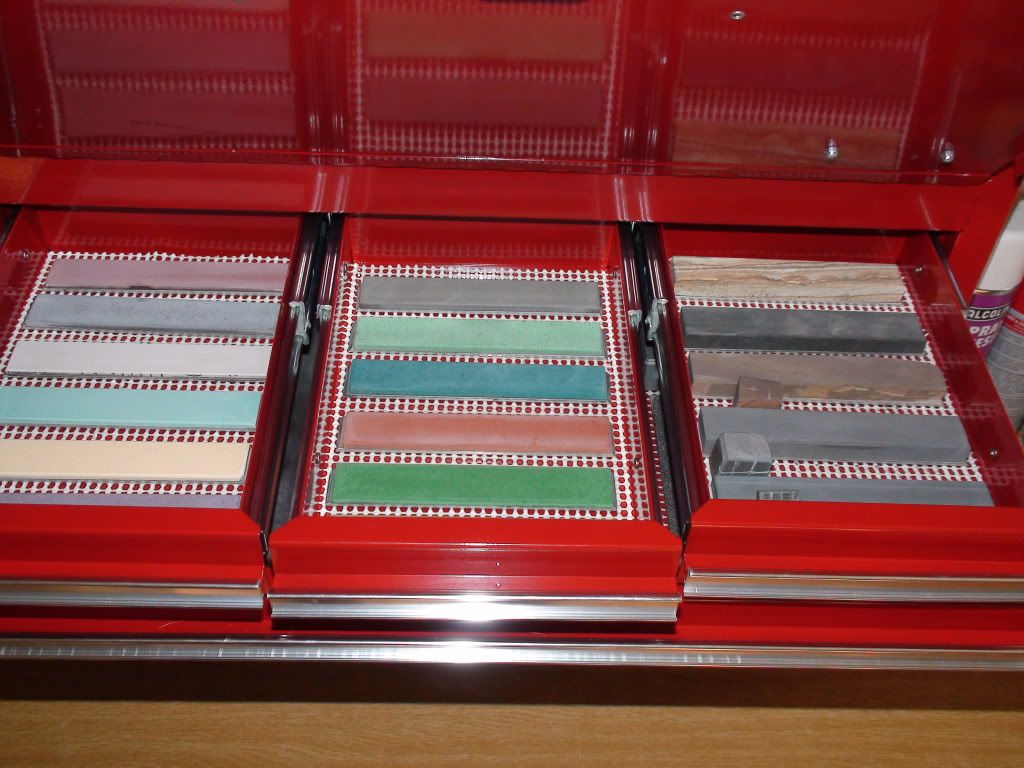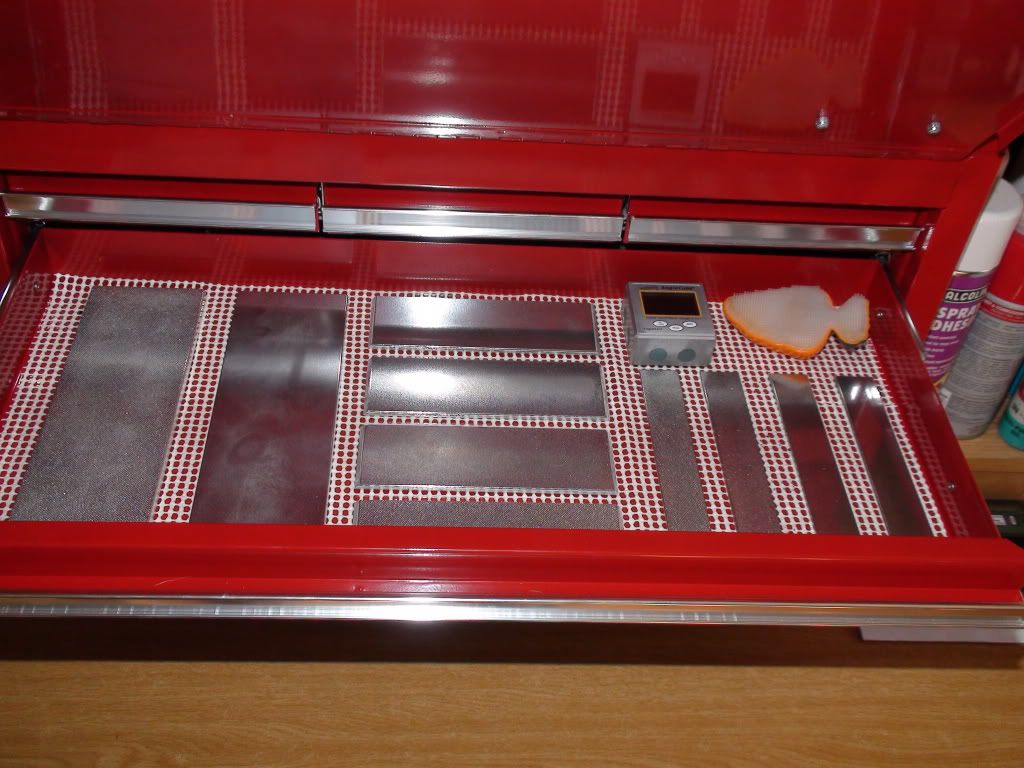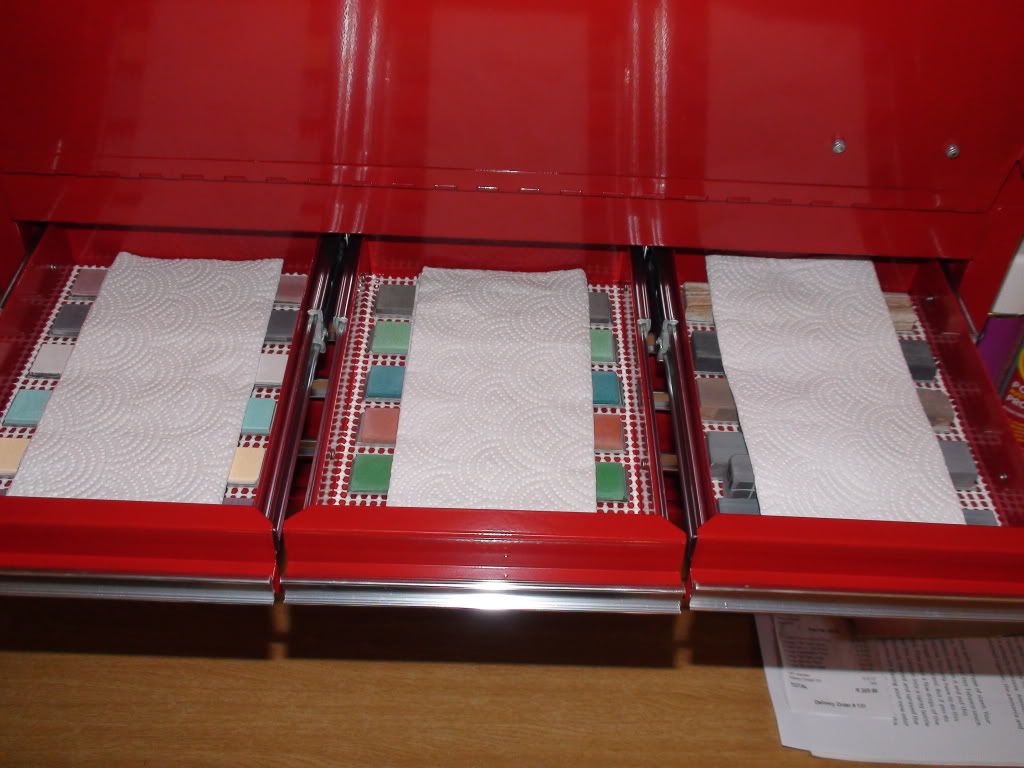 In the last pic you can see that I put a folded paper towel over the stones after drying to ensure that the moisture is taken care of.
Mon Aug 13, 2012 9:57 am
That's a pretty neat toolbox Rookie!
Mon Aug 13, 2012 2:06 pm
Wow, I am completely impressed by those pictures! I was think a small tackle box or tool box would suffice but I definitely need to do something different. Does is not harm the stone to be in a constant soak?
Mon Aug 13, 2012 2:59 pm
Some stones you can leave soaking, others will fall apart if they are left in water too long. Still others can crack if they dry out too quickly. It depends on the stone and how it's made.
Mon Aug 13, 2012 10:03 pm
I have a red toolbox, and I don't leave them soaking unless I am going to use them later that day. I have a motley mix of soakers and non-soakers, so it all depends.