Well the time has come to cull my knife collection. I only have so much space in the knife block, and there are some knives I just don't use and deserve see active duty elsewhere. All prices include shipping:
1. Richmond AS Sujihiki 270 with Ho wood handle. I bought this without a handle and did a nice job installing a simple ho wood handle, if I do say so myself. Handle is burned in and sealed with beeswax. Blade has been sharpened once (it gets amazingly sharp), and is in pristine condition. A truly wonderful knife for slicing duties and I would be keeping this if I hadn't splurged on a Takeda yanagi. $190.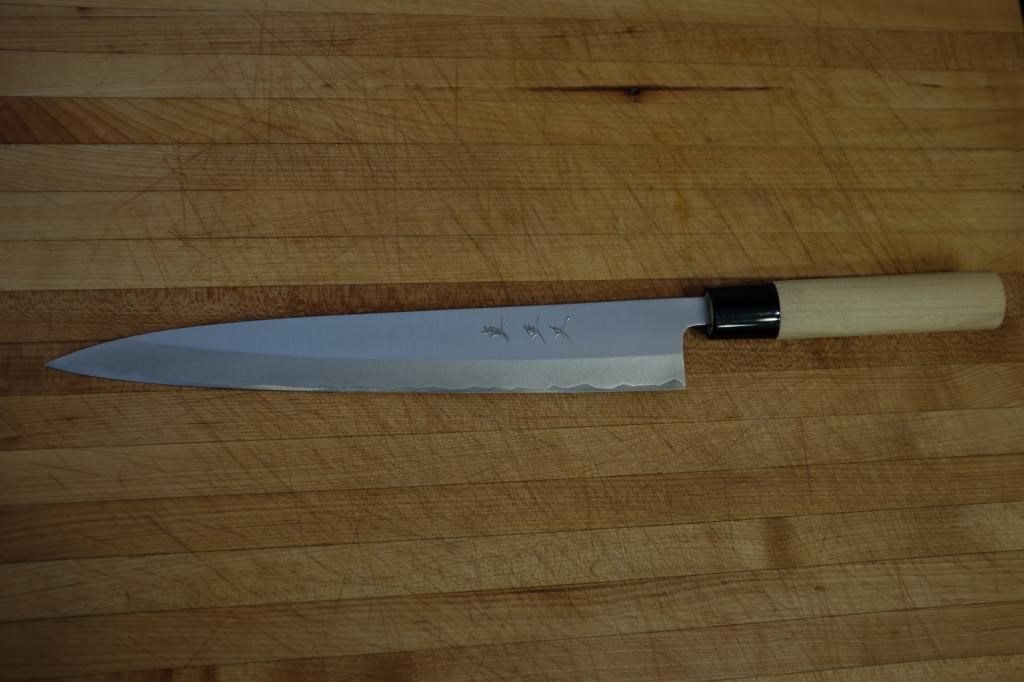 2. Takeda Banno Petit. Boy I'm sad to see this one go. I just have too many damn pettys and one too many Takedas. Lovely knife and scalpel sharp (recently sharpened by JasonB), $175.
3. Sakai Yusuke 180 petty. This is the Swedish stainless version and is a real laser. Profile is a little more on the gyuto-ish side. Blade is wicked sharp thanks to JasonB, some minor scratches from stone slurry on the blade. $100.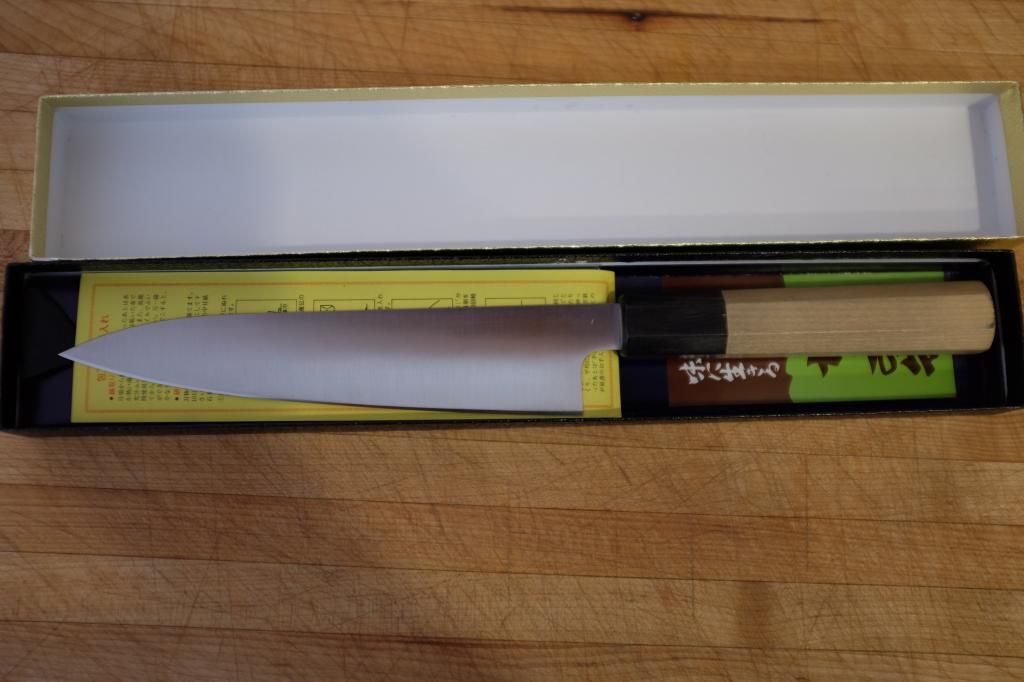 4. CCK Small Cleaver. Sad to see this one go too - just love using it but I have too many other amazing knives to give this one much time. A little patina from use, but has plenty of life left. $40.
5. Last but not least, Shun Classic 3-piece set, with 3" paring, 6" utility and 9" chef's knife. This is what got me started on the crazy journey to knife obsession. Fittingly there is no longer room for all of these knives, and I have knives of each size that I am now more attached to. Say what you will about mass production, but all three of these knives are absolute performers. Edges are in great shape, but some scuff marks from newbie sharpening mistakes (mostly on the 8"). This set comes with a nice bamboo box. $175
Please feel free to PM for more details (measurement etc), or for more pictures. Thanks for looking!!