Sun Jul 20, 2014 7:02 am
a NENOX re handled with some stabilized Hawaiian Silky Oak (dyed black)
Some WIP pics of a Hiromoto.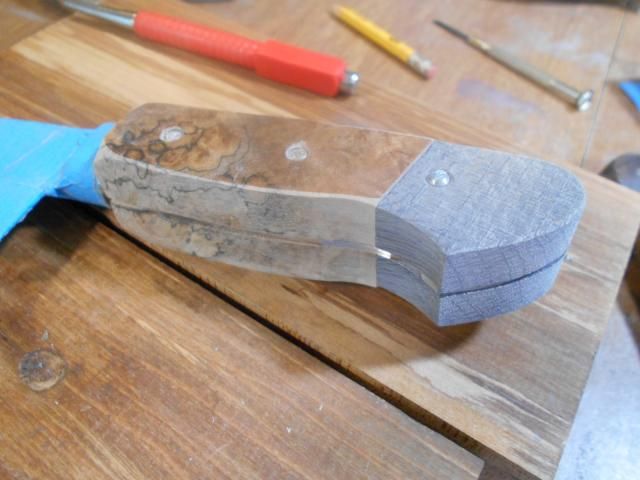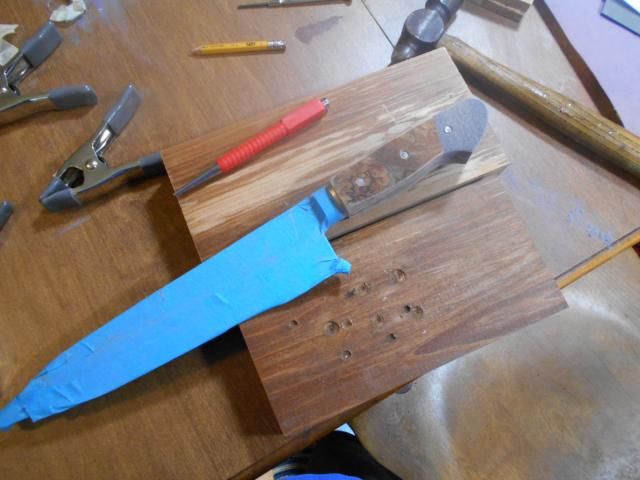 Sun Jul 20, 2014 9:53 am
Cool pictures Tim, looking forward to more!
Sun Jul 20, 2014 12:25 pm
Nice! Like the 2 piece western!
Tue Jul 22, 2014 8:40 pm
are you just joining the two woods together with glue?
Wed Jul 23, 2014 12:38 am
Looks very good!
Wed Jul 23, 2014 6:14 am
Drtrinidad,
I use west systems 2 part epoxy to seal out moisture and "glue" em together. The friction fit of the pins is pretty tight though on its own.
Sat Aug 09, 2014 9:17 pm
Hey Tim great job! Really nice work and Kikuichi blade looks sharp.
Mon Aug 11, 2014 10:26 am
Thanks all, I will get some more pics up soon. Also, been loving the waterstones I got from CKTG earlier this year.
Wed Aug 13, 2014 6:10 pm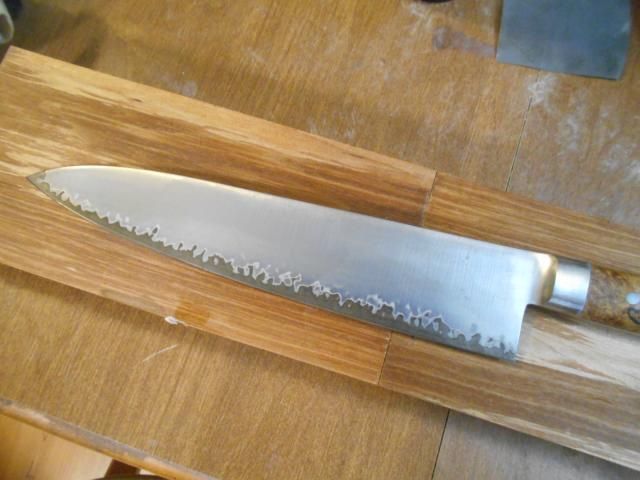 Well, sorry for the crummy photos, been raining here and had to take em inside.
I love those Hiromotos! gorgeous knife.
Wed Aug 13, 2014 6:33 pm
Great looking finished product Tim!