Tue Nov 20, 2012 4:53 am
all i can say is, rawr. =D
Wed Nov 21, 2012 10:59 pm
The Black handle knife is meteorite damascus. And the Dark side look of this knife is even more awesome in hand then in the images!
Wed Nov 21, 2012 11:09 pm
This is a Million layer damascus.
And its now heading to Chef Knives To Go!!!
10" blade with presentation grade Koa and Blue mammoth ivory.
So purdy!!!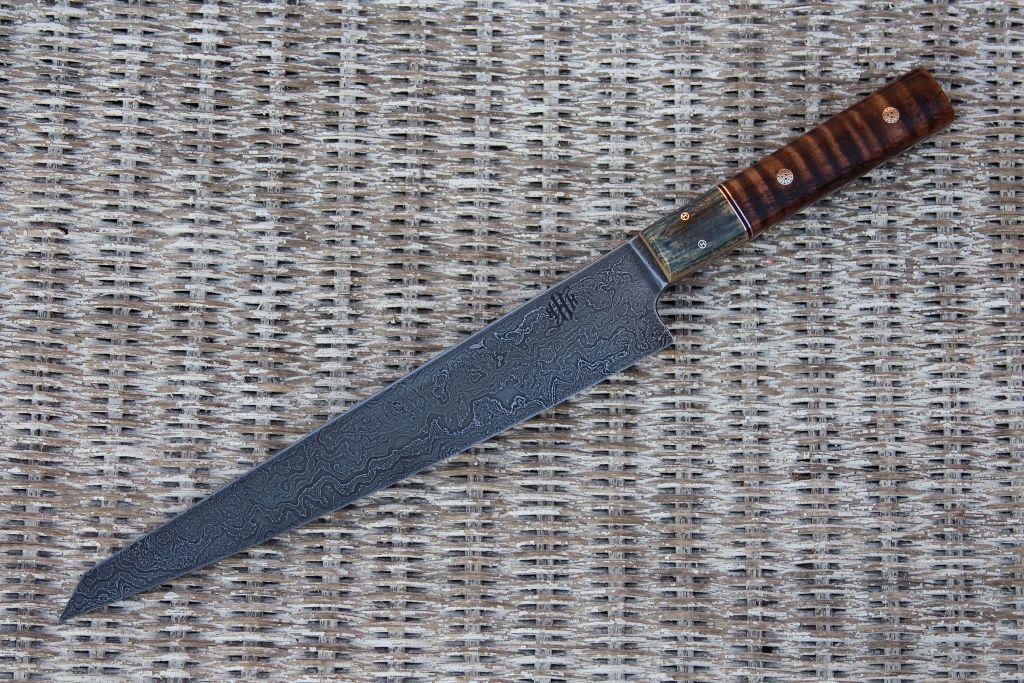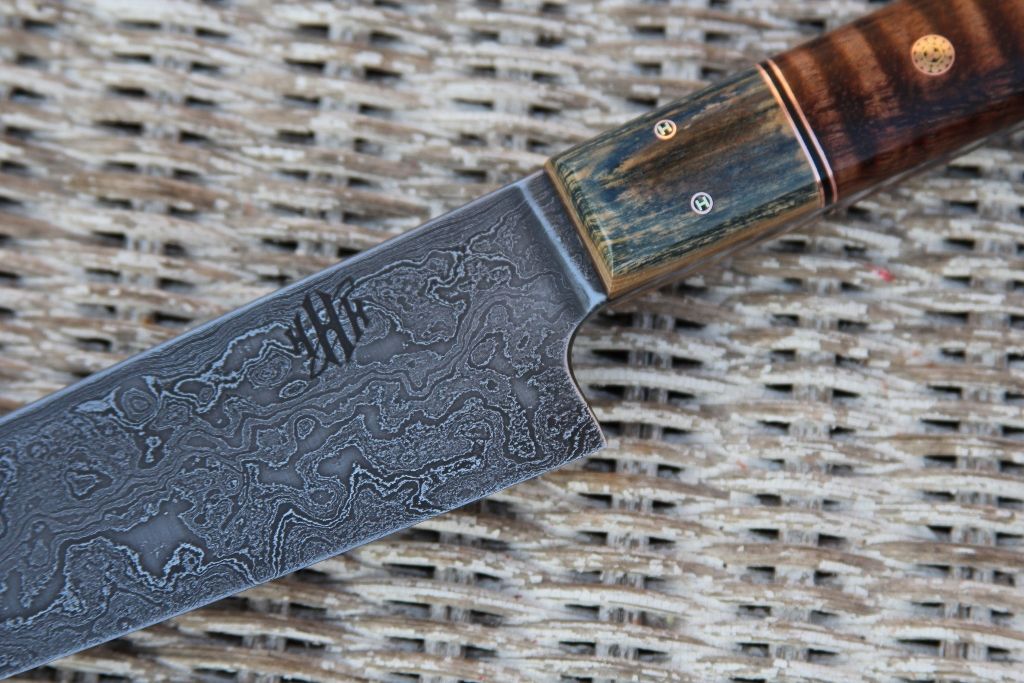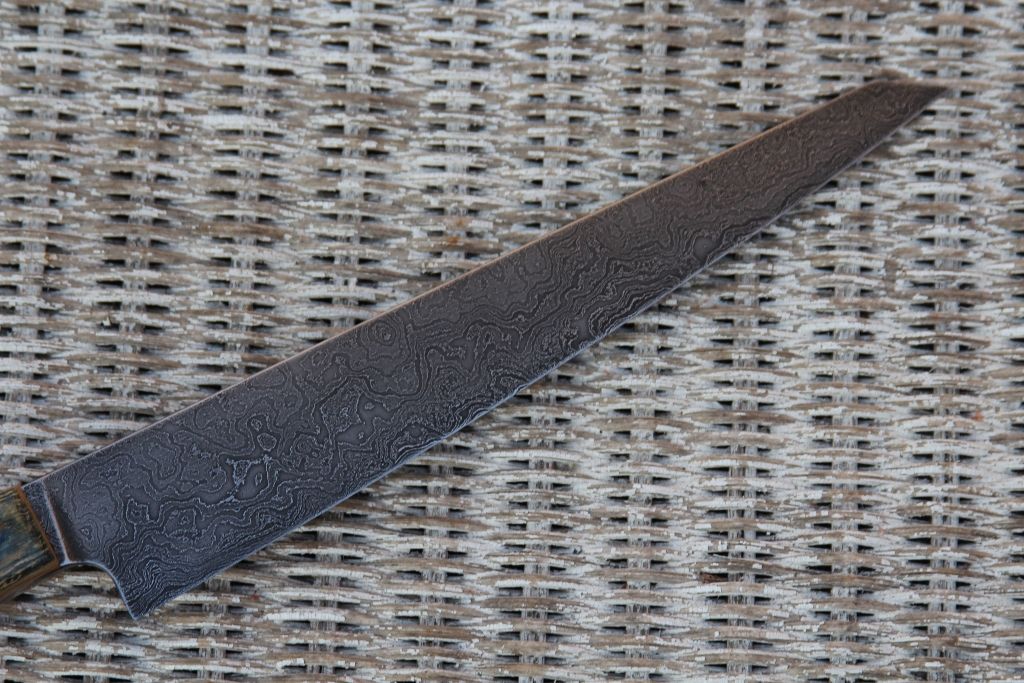 Wed Nov 21, 2012 11:20 pm
And a few more images just for fun!!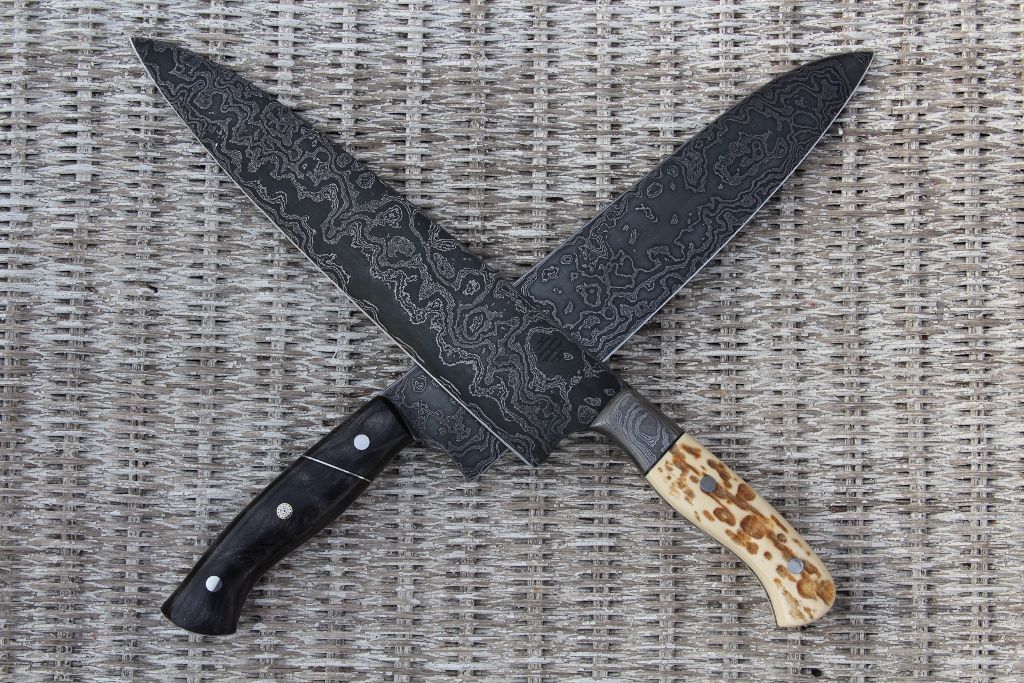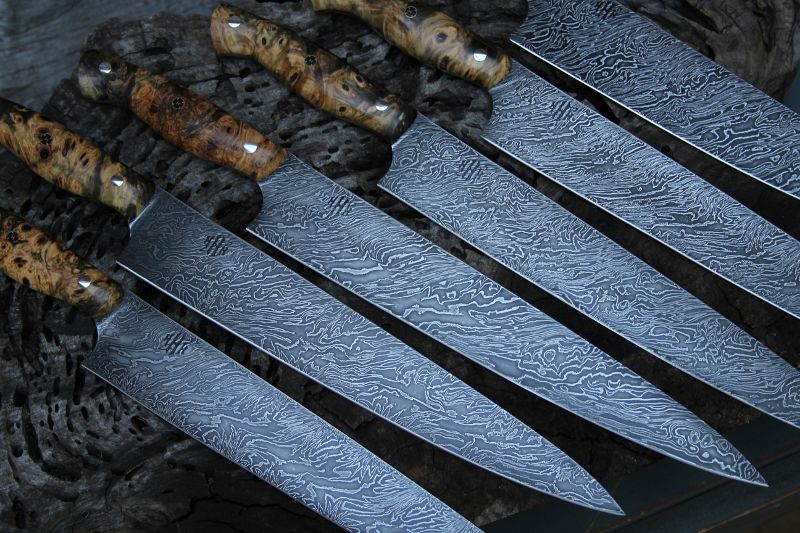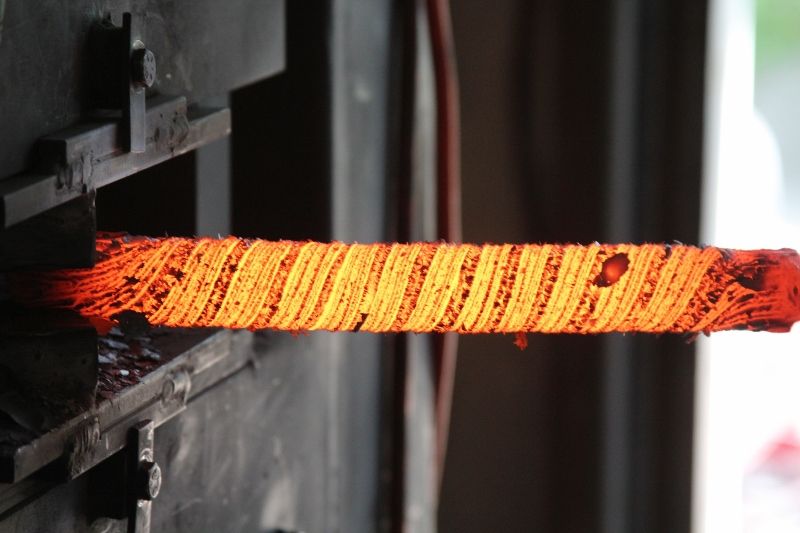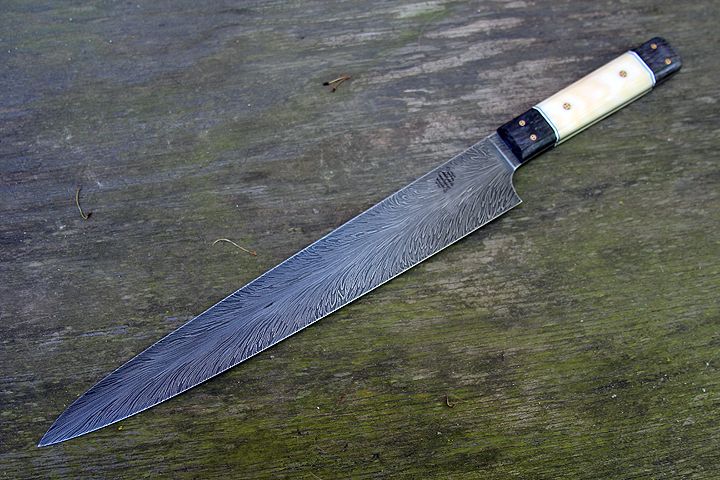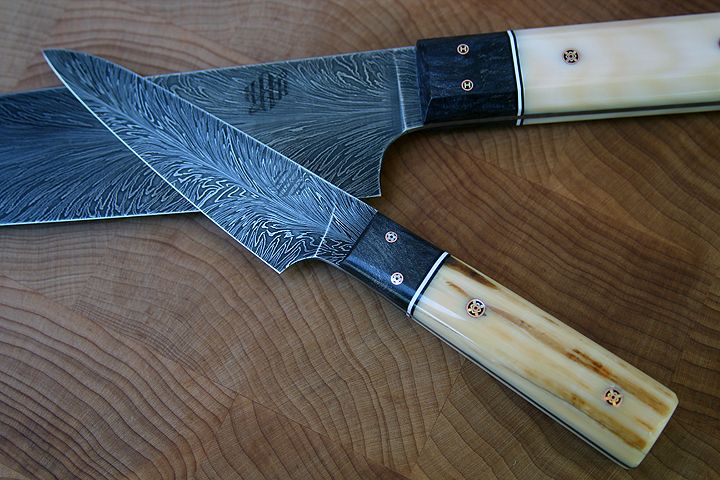 Wed Nov 21, 2012 11:28 pm
Now I know what my wife feels like when she looks at shoes
[Have no reason to get another knife...in fact, promised to stop for a while...but I want!
]
Thu Nov 22, 2012 12:06 am
LOL. Yep I make the same promises to myself or the wife about Burl, or tools and always break down and get more!!

Its a sickness I tell ya. Im a BURL JUNKY!! and there is no known cure. 12 steps, rehab, therapy nothing helps.
Thu Nov 22, 2012 12:08 am
There's going to be one of these in my kitchen at some point soon. I love Randy's work.
Thu Nov 22, 2012 12:28 am
Randy, I snagged some of the Honduran Rosewood Burl from Mark Farley
Crazy looking stuff!!!
Wed Jan 09, 2013 1:58 am
Marks wood is among the best available on the net! Good score Taz!
Heres on I finished up this week!
Thanks for lookin!
Randy
The specs are as follows.
270mm blade tip to heel.
45mm tall at heel.
2.3mm thick tapering to the tip.
OAL. 15.5" or 394mm
Weight 9.5 oz.
Balance point is right at the plunge line. just in front of the bolsters approx 1/4"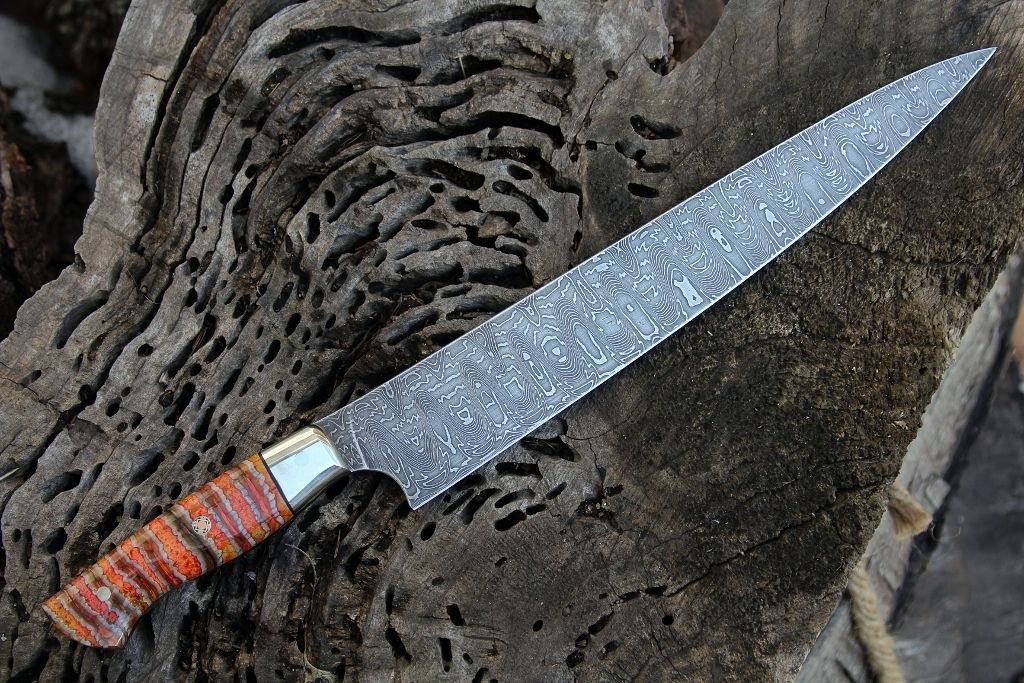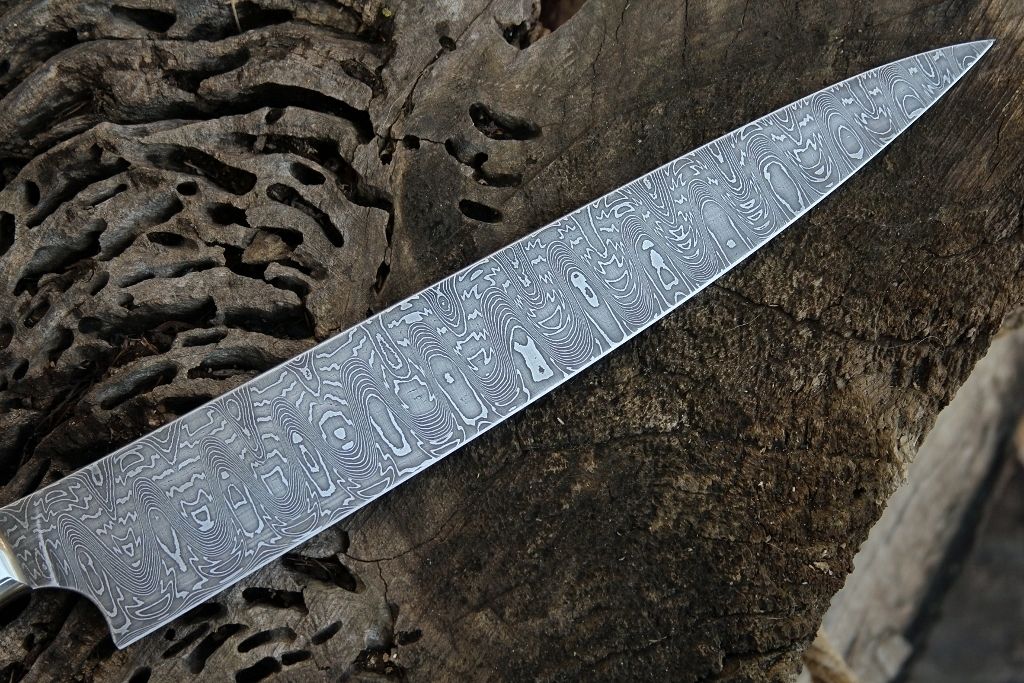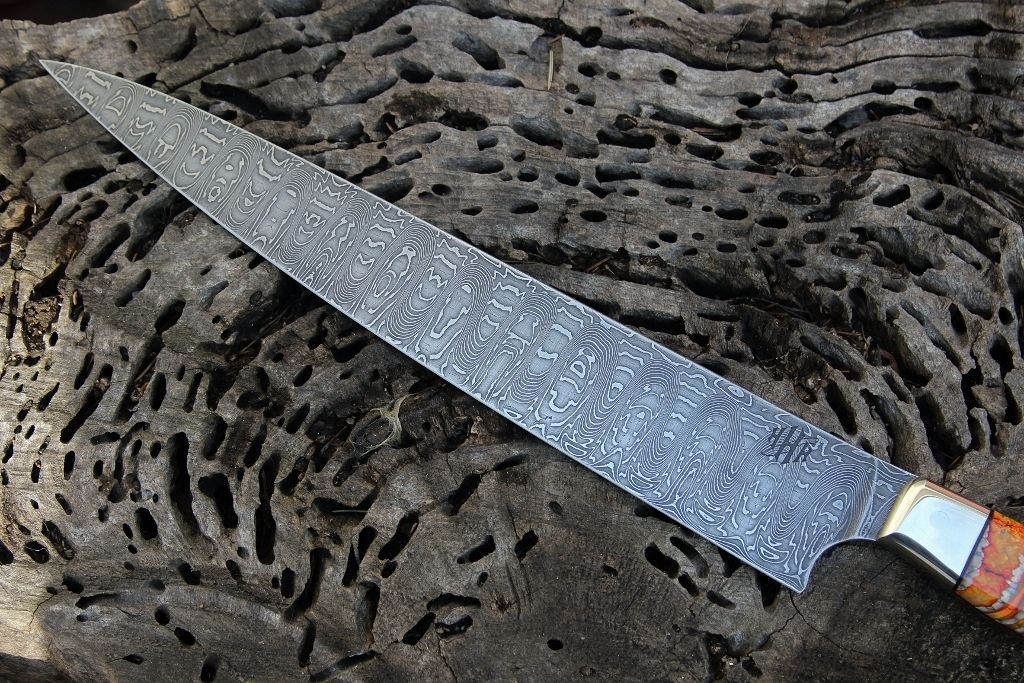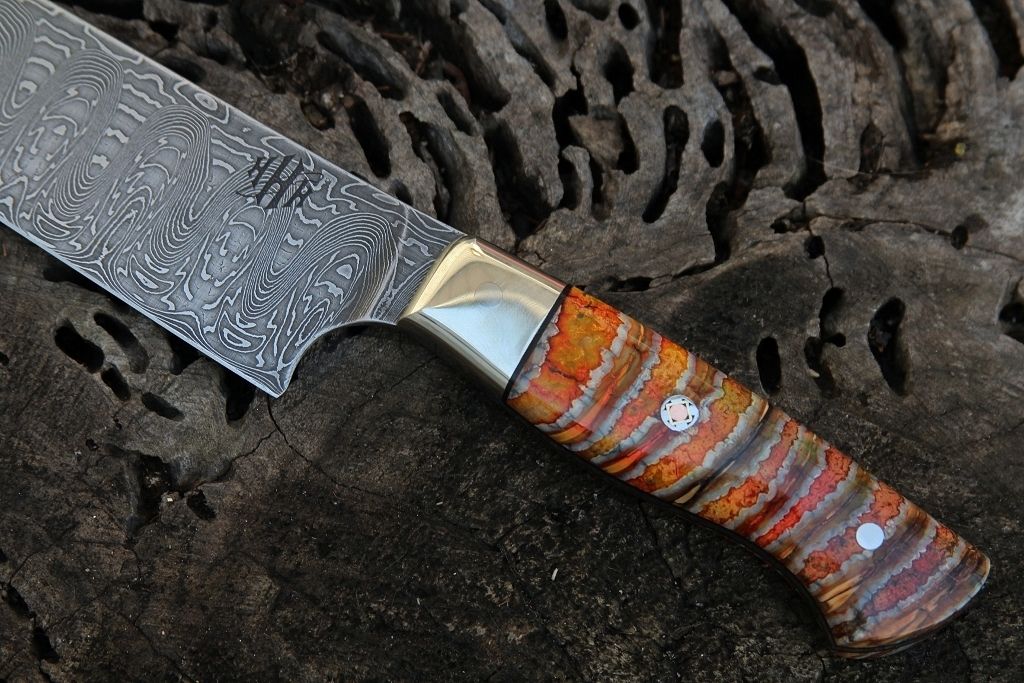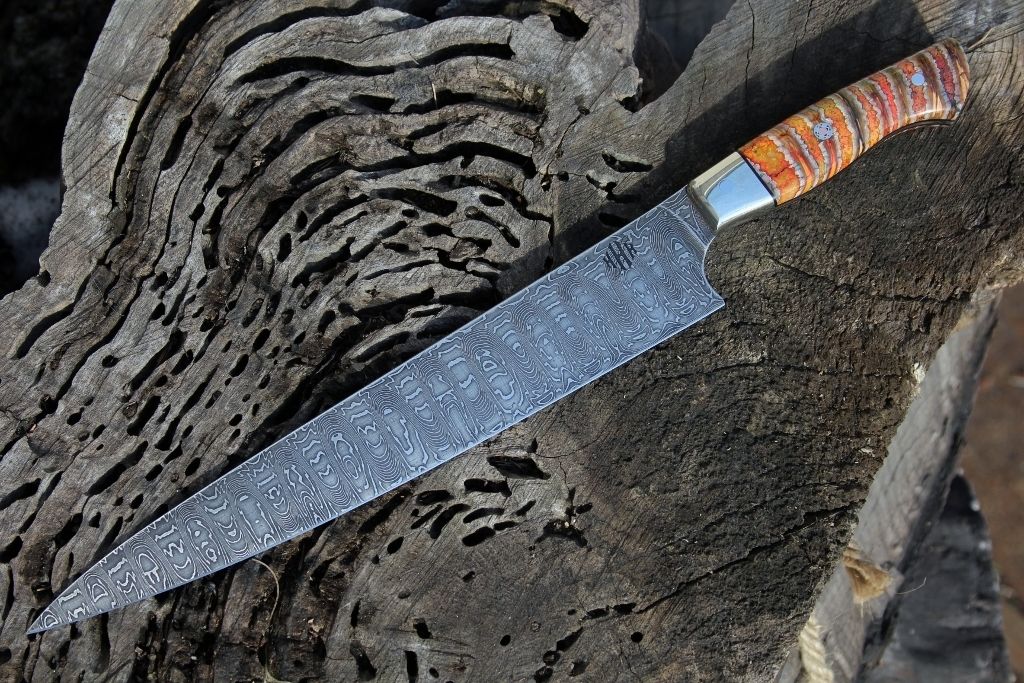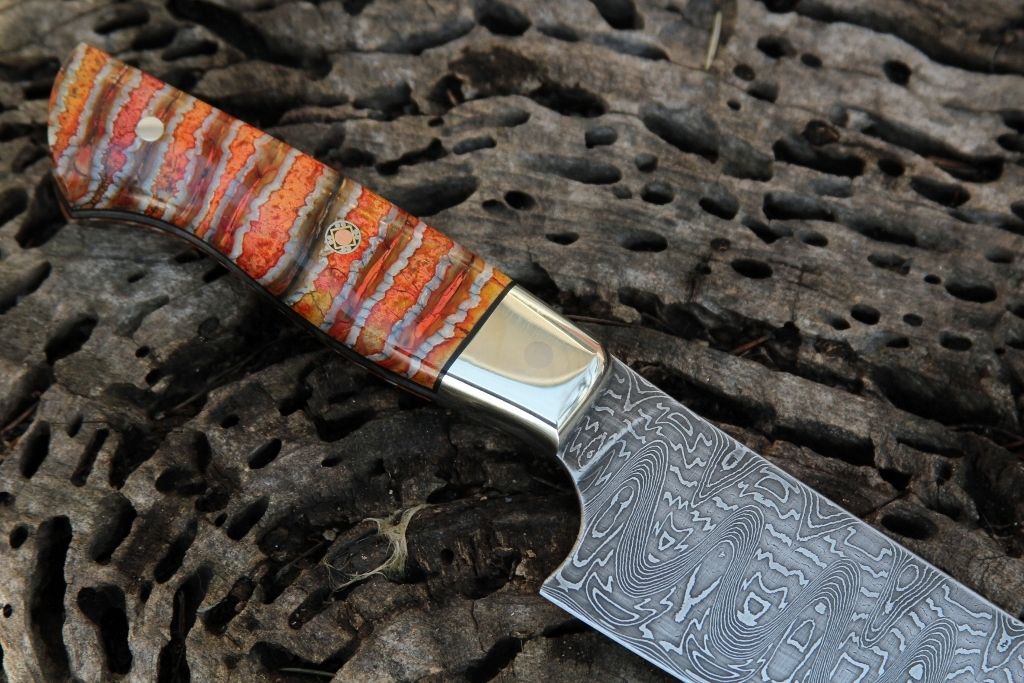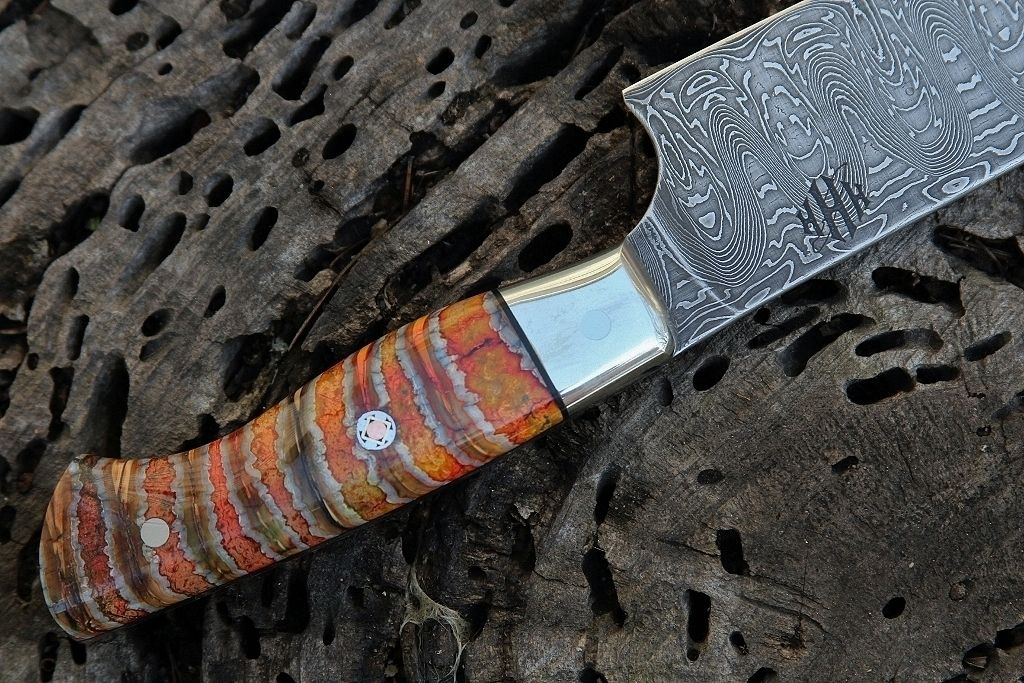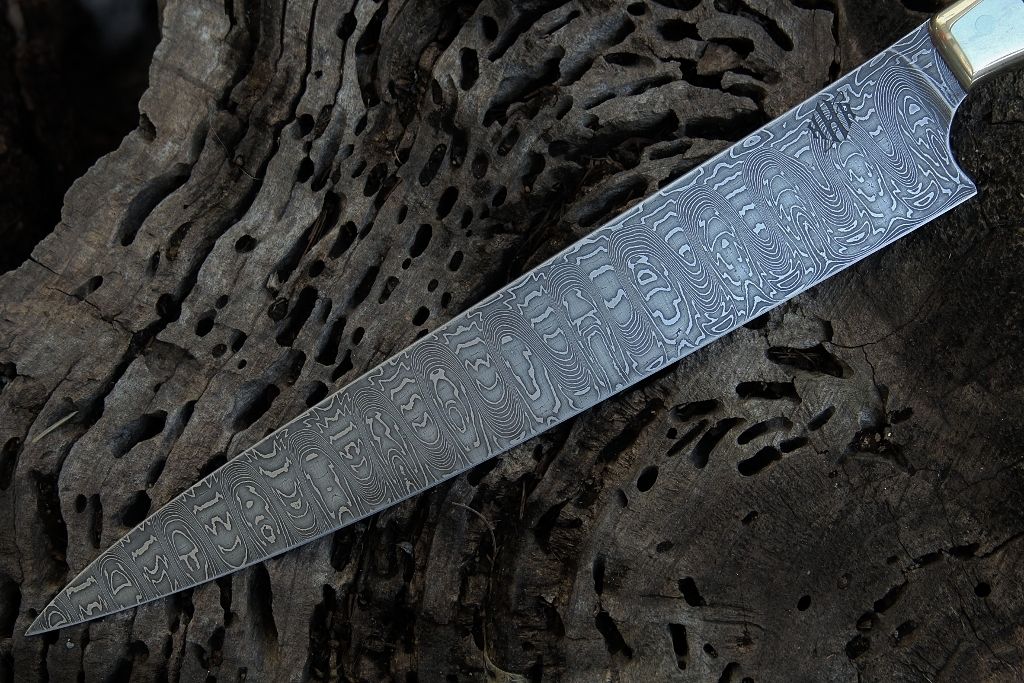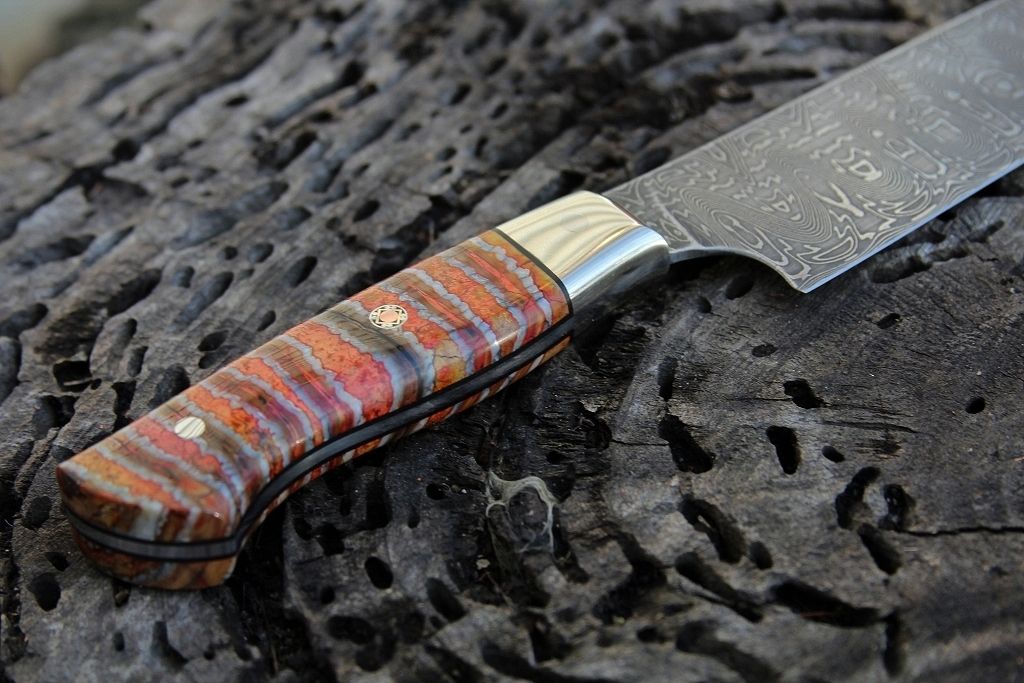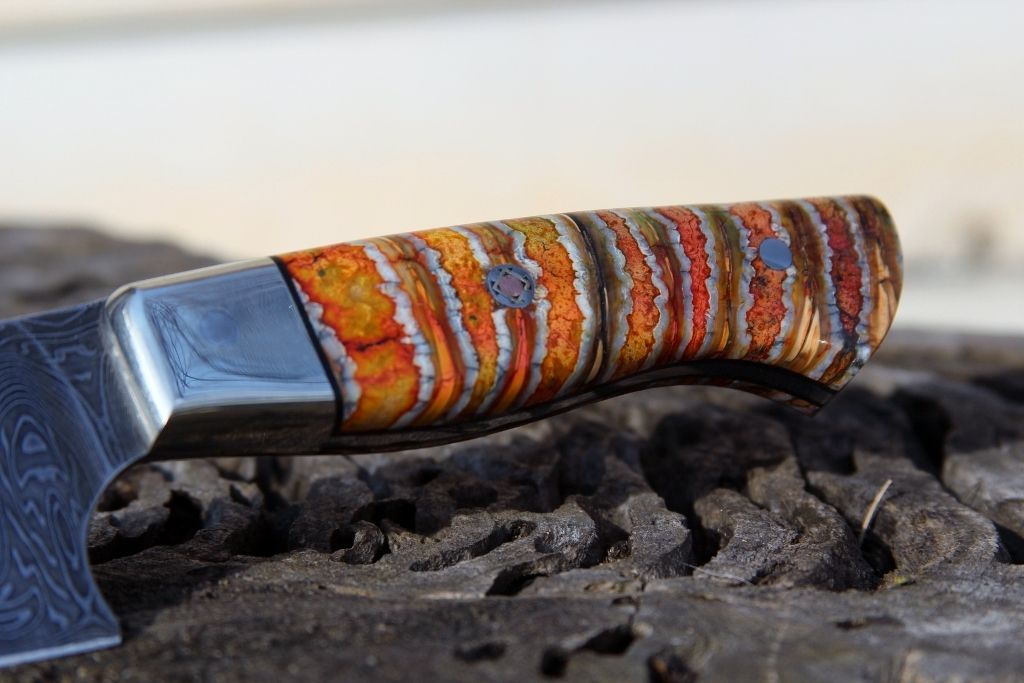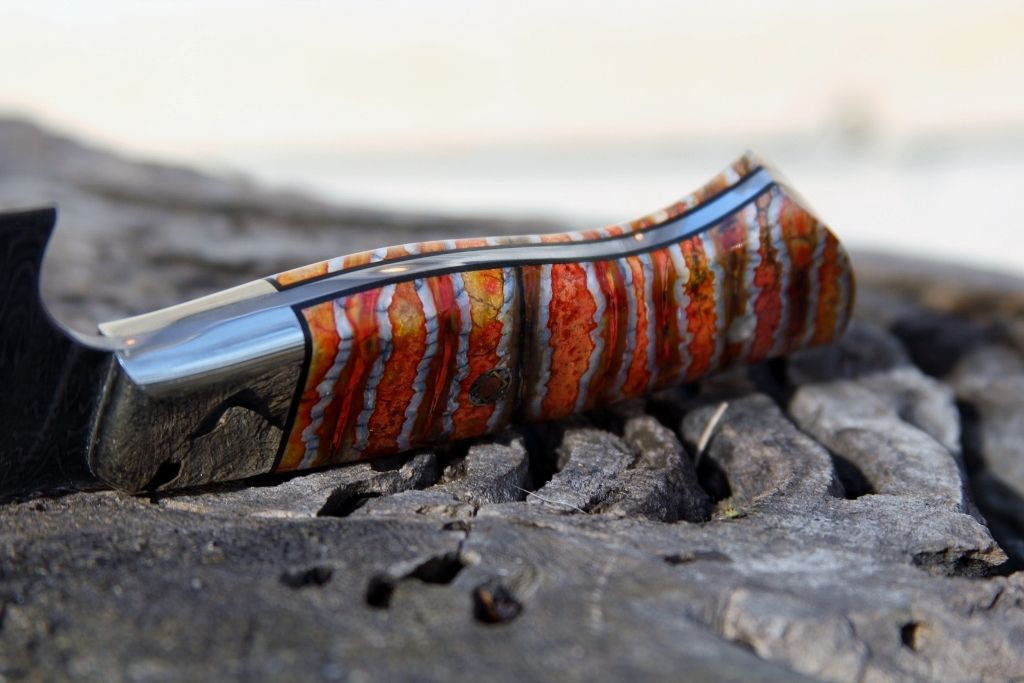 As always, comments and critiques encouraged and welcomed.
God Bless YA
Randy
Wed Jan 09, 2013 2:13 am
A couple more images..
I make many styles of knives. So Im gona share a few images of some. I hope you all like them.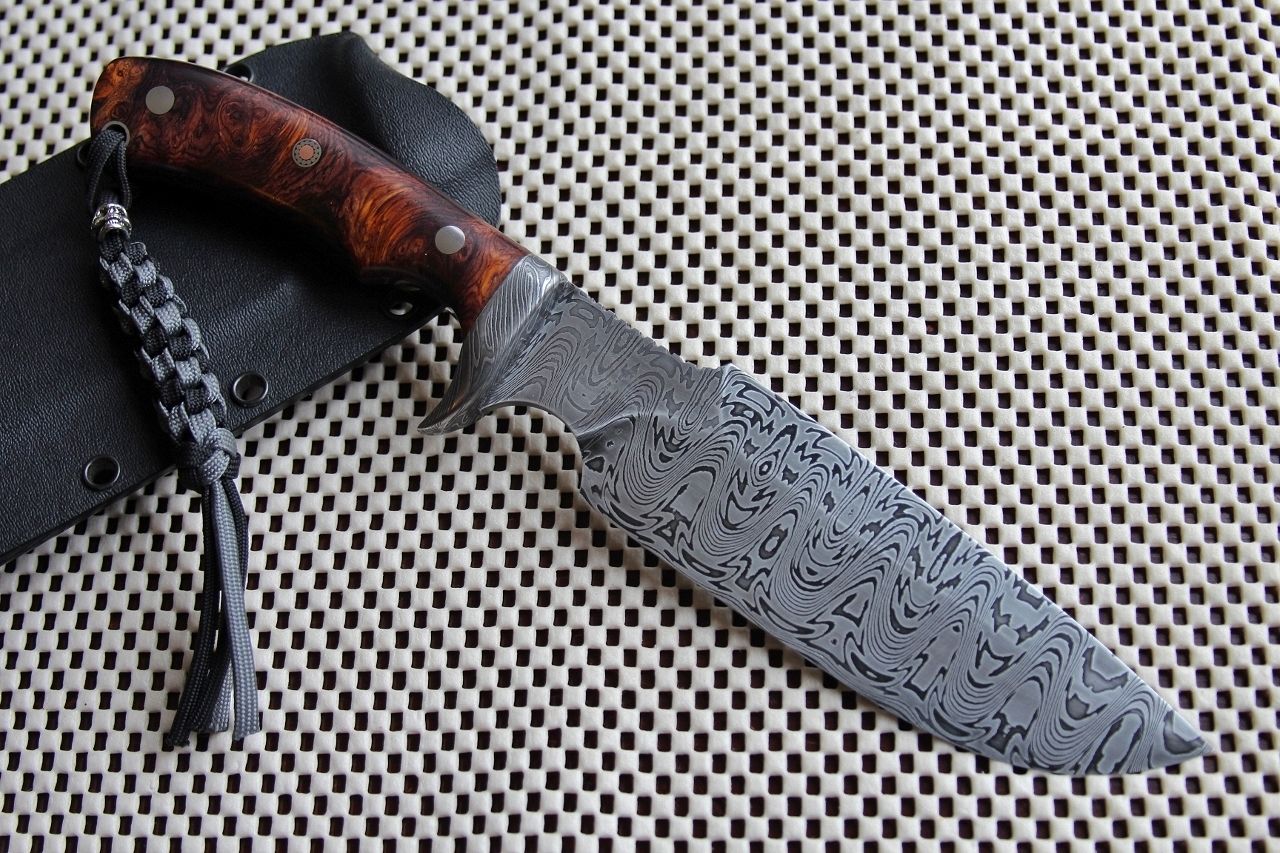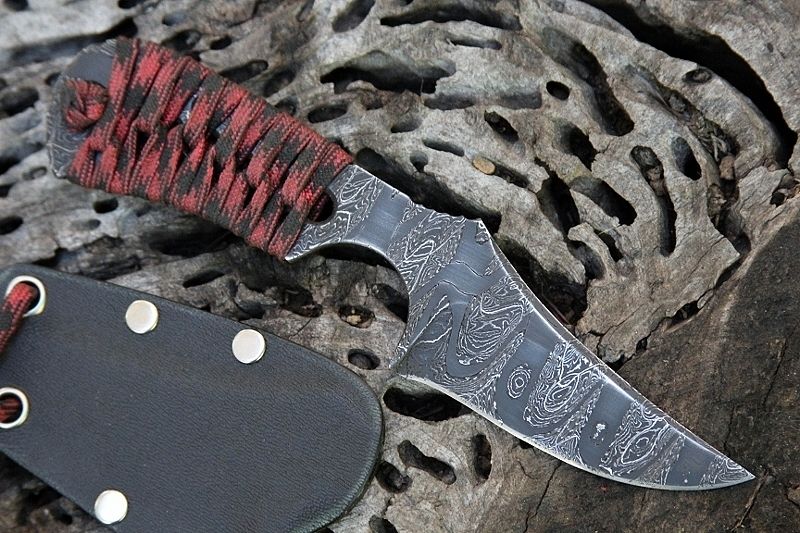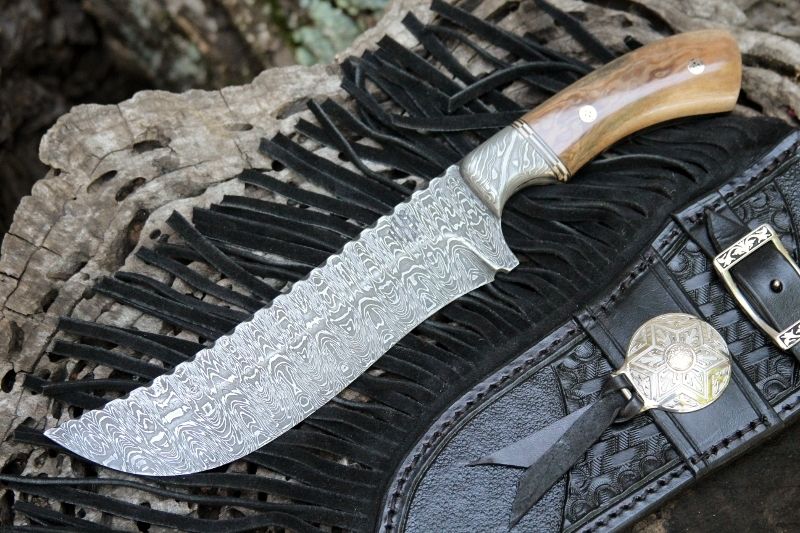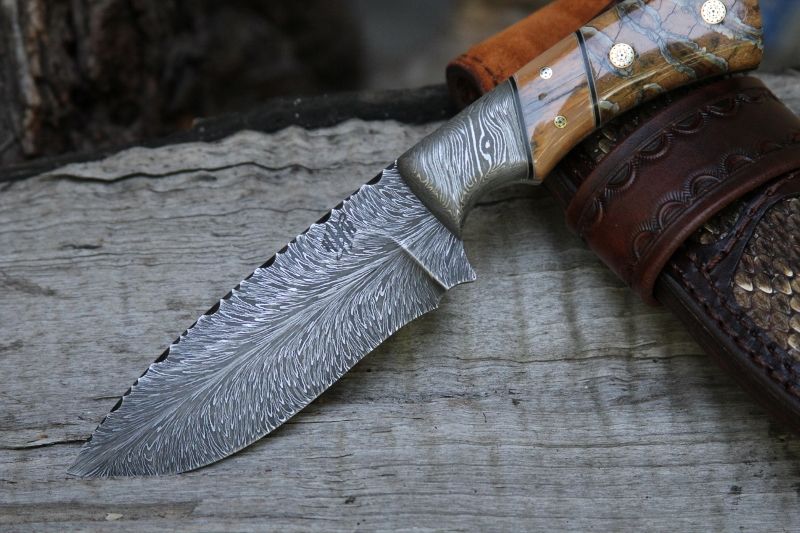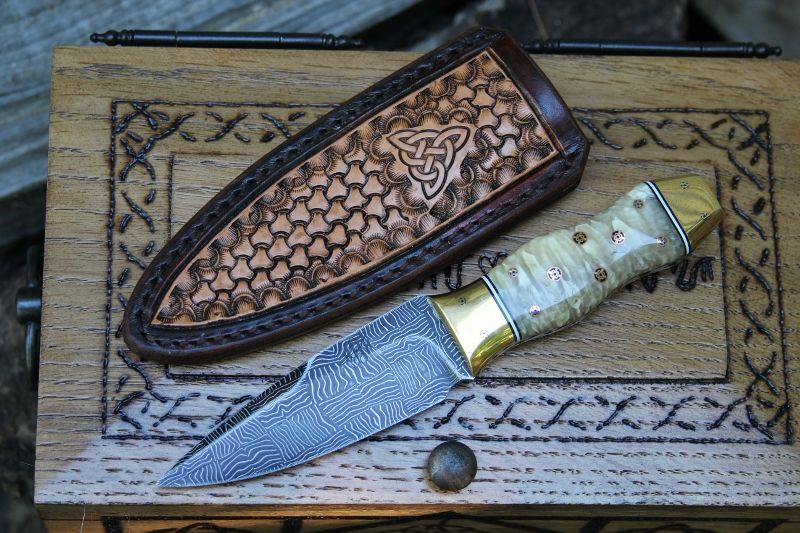 OK so back to the Kitchen knives and stuff!!
Thanks for looking. as always comments and critiques welcomed!