Marks wood is among the best available on the net! Good score Taz!
Heres on I finished up this week!
Thanks for lookin!
Randy
The specs are as follows.
270mm blade tip to heel.
45mm tall at heel.
2.3mm thick tapering to the tip.
OAL. 15.5" or 394mm
Weight 9.5 oz.
Balance point is right at the plunge line. just in front of the bolsters approx 1/4"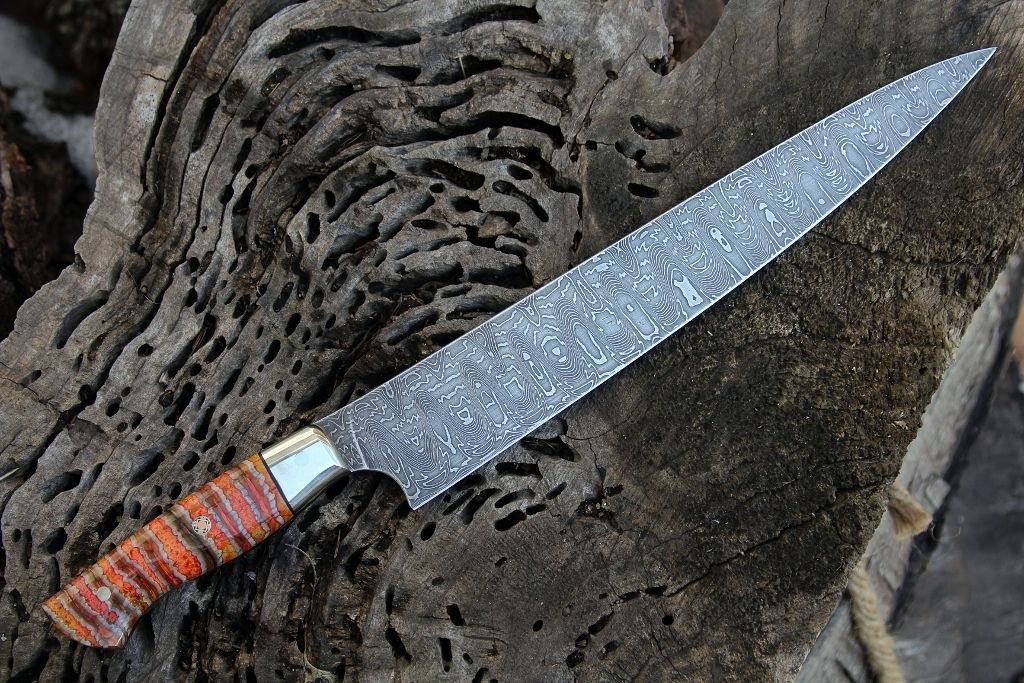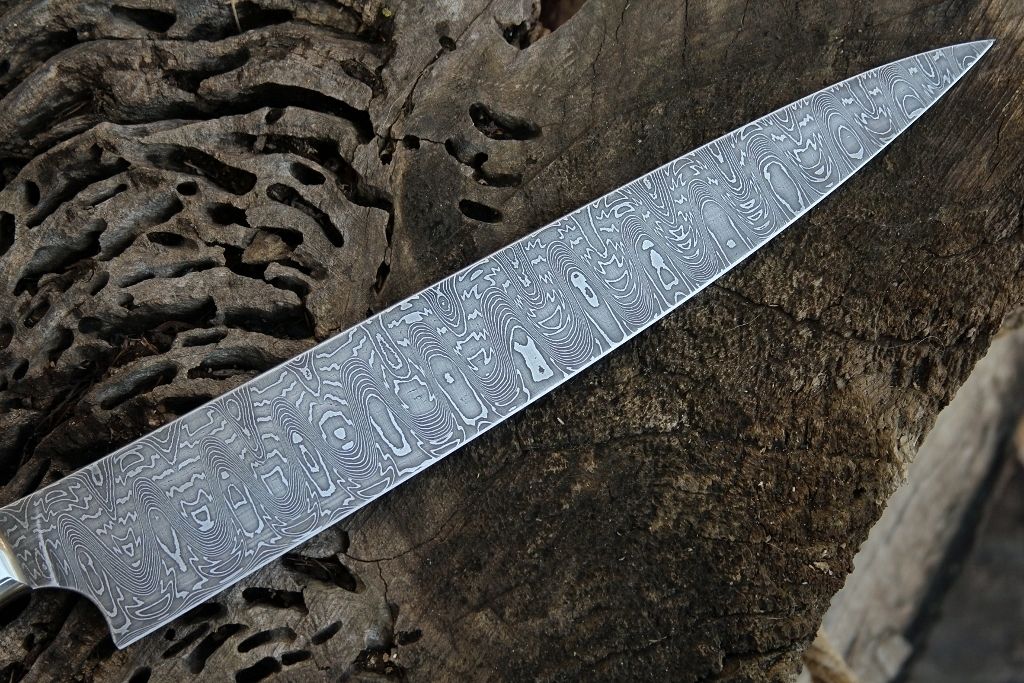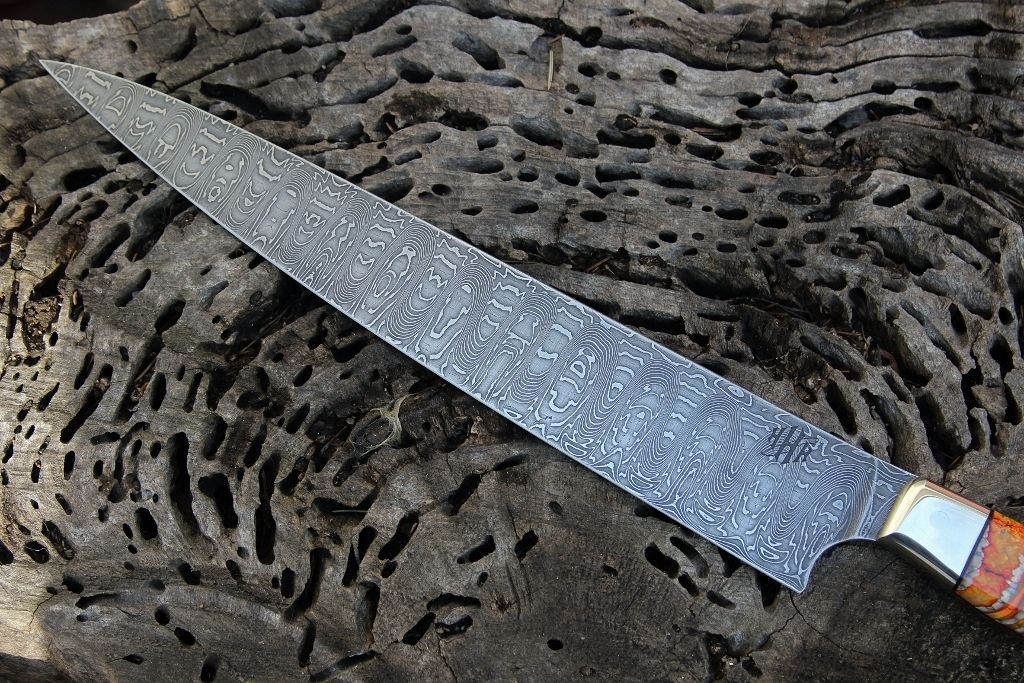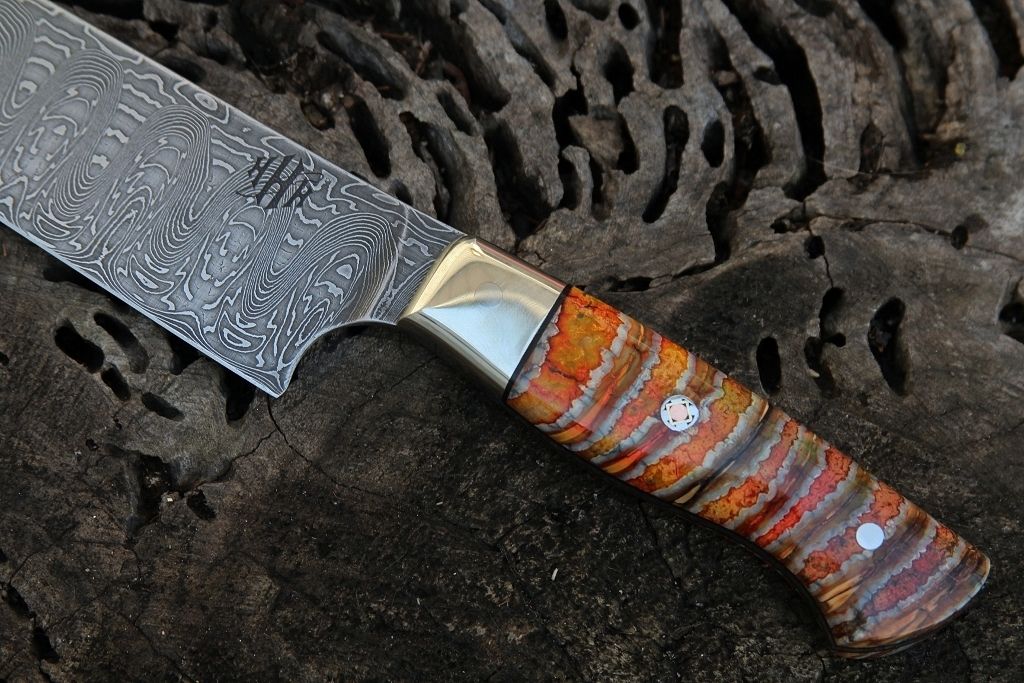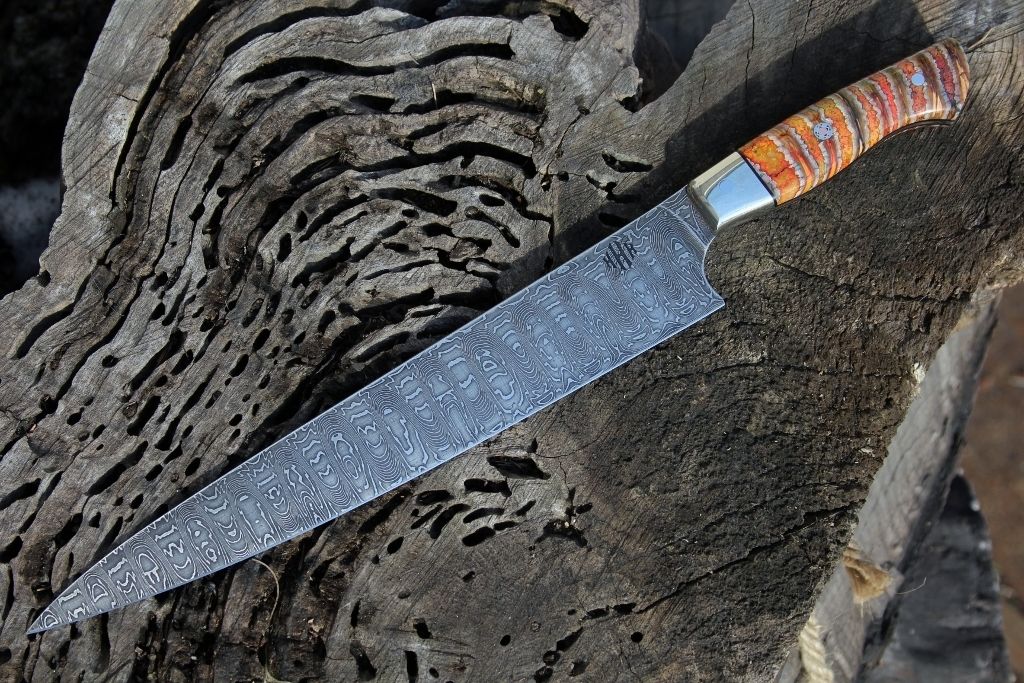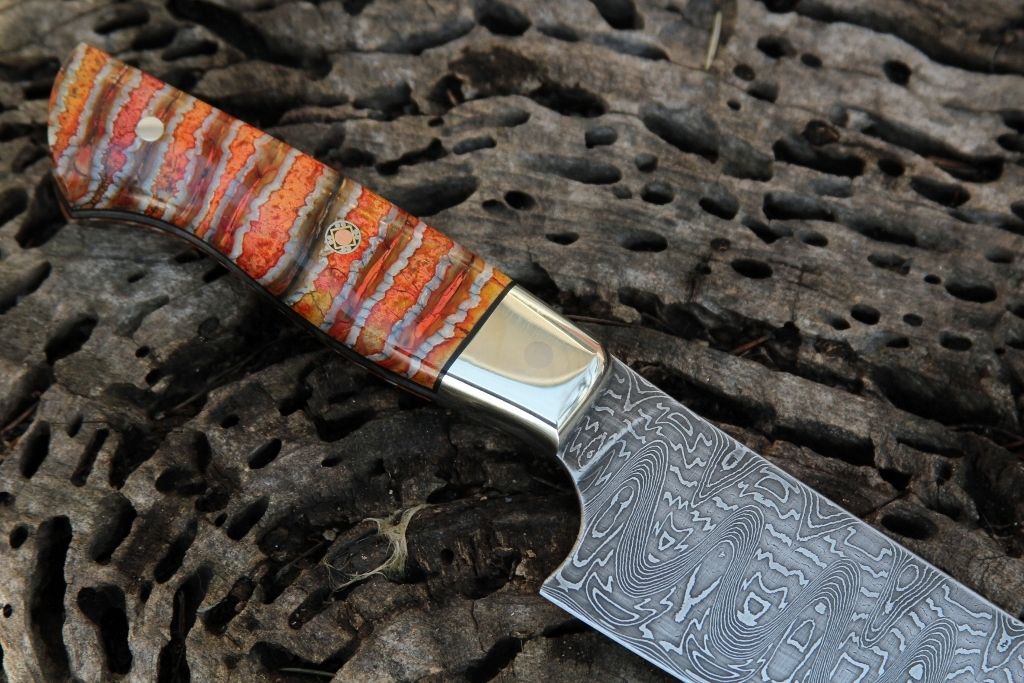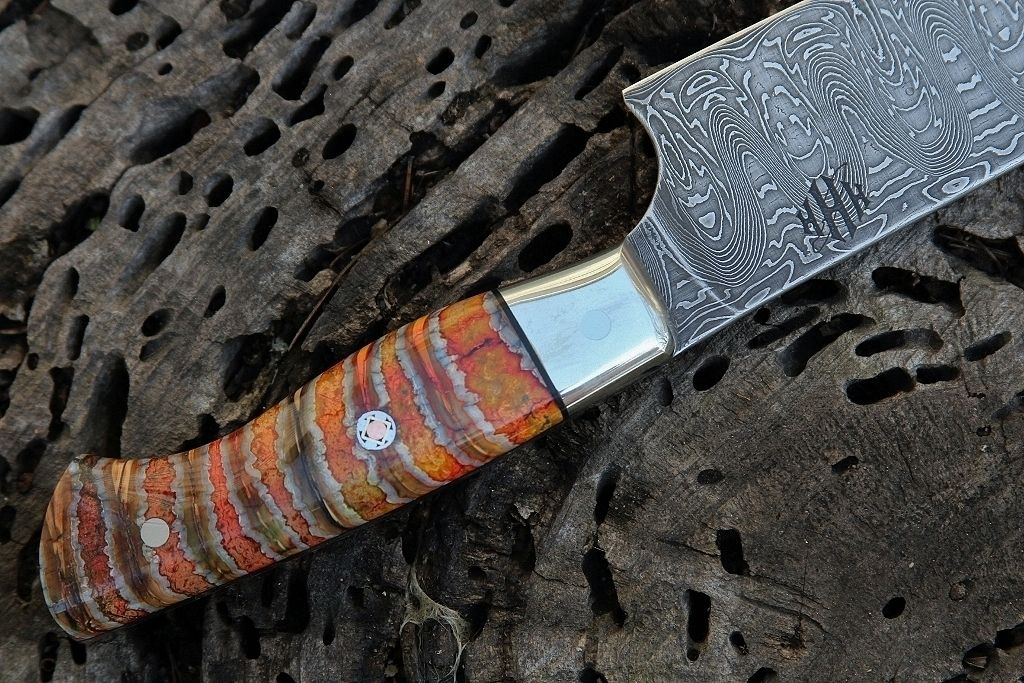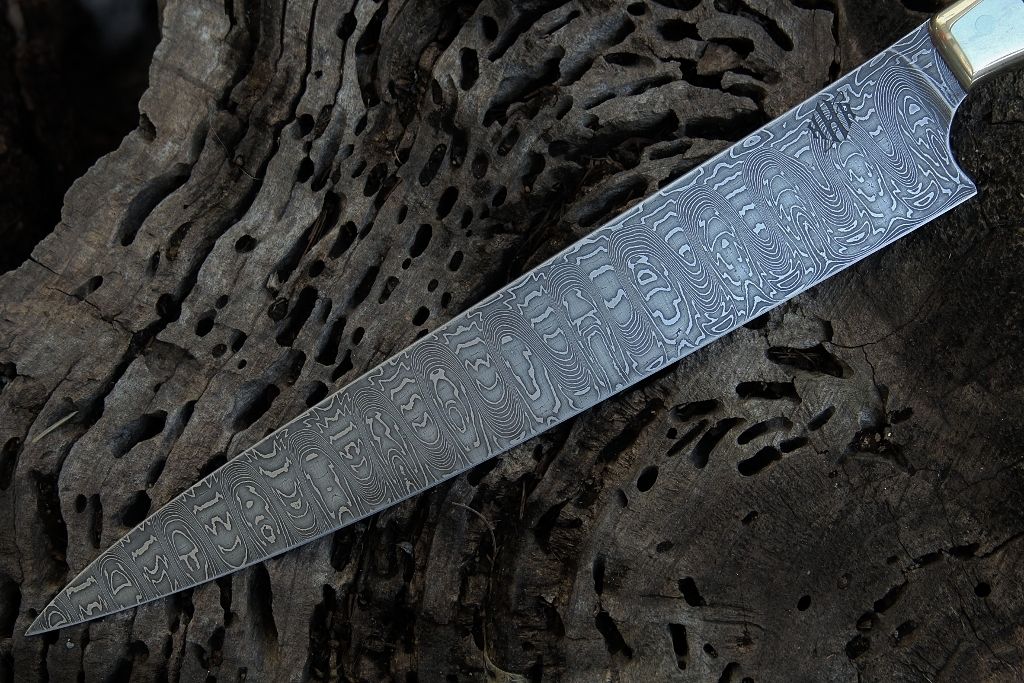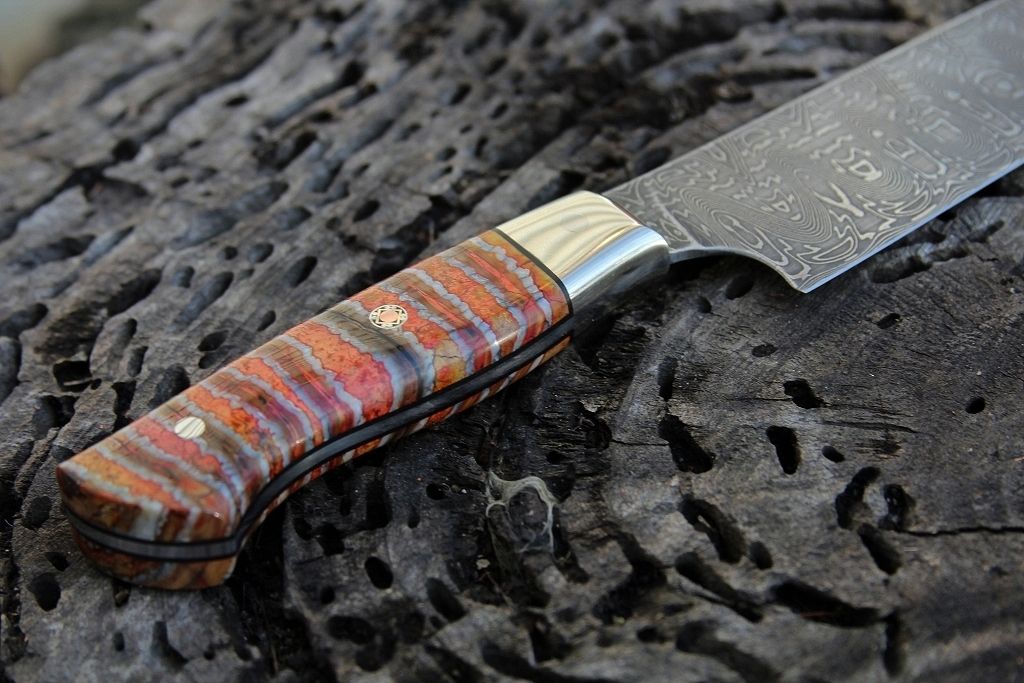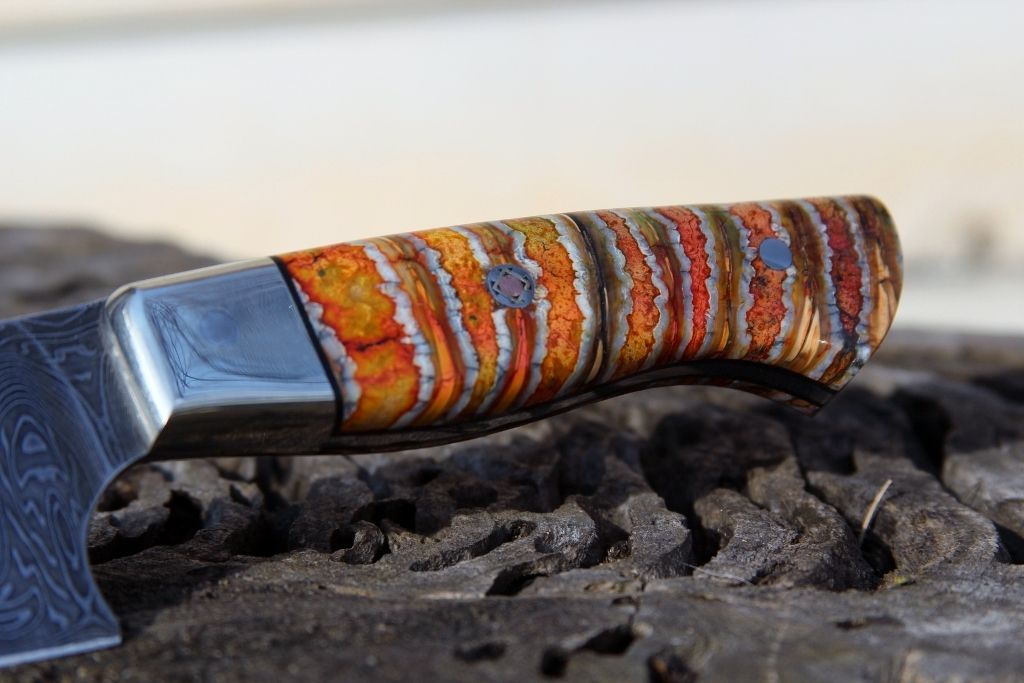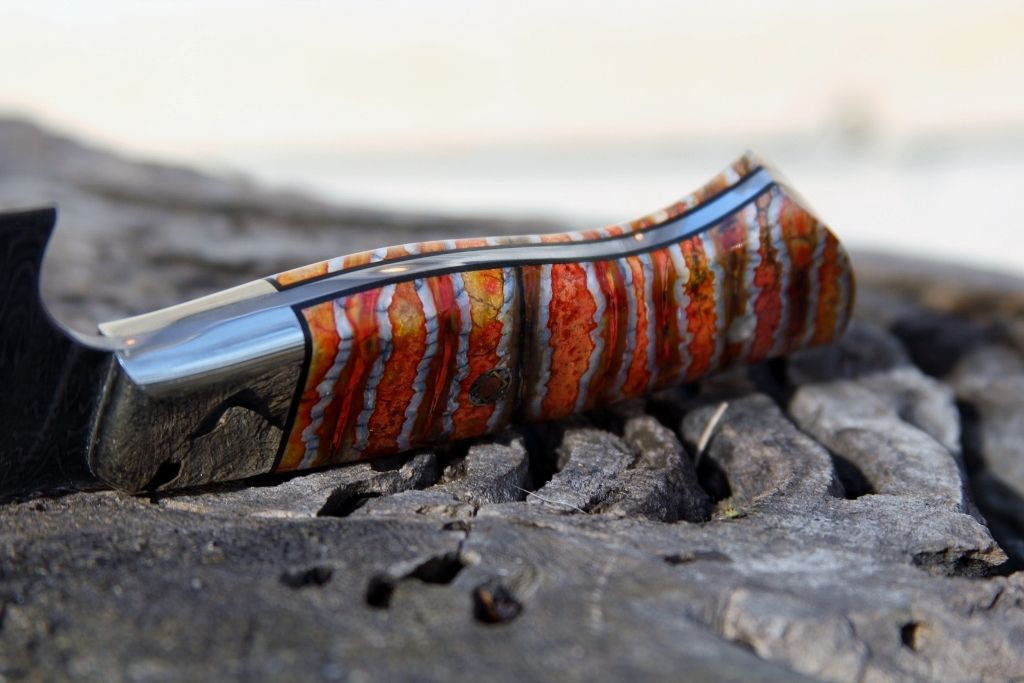 As always, comments and critiques encouraged and welcomed.
God Bless YA
Randy