Tue Sep 18, 2012 8:45 pm
I have a knife with a burl handle with buffalo horn ferrule.
Anyone have any recommendations, such as wax or other surface treatment, to polish and protect the wood?

Thanks.
Tue Sep 18, 2012 9:04 pm
I usually apply a few coats of Tru Oil, rubbing in each coat. I tried the Renaissance wax, but the surface was kinda dull, even after buffing it off?
Tue Sep 18, 2012 9:27 pm
I use board wax and sometimes a bit of the magnolia oil that I use on the carbon blades for keeping them from rusting..

I have found that the use knife has and the conditions (temperature, exposure fo moisture, etc.) as well as the humidity of where you store them as well as the changes in temperature (is there a dramatic decrese of temperature and moisture in winter?) plays a role... Also, is your handle made of wood, bone, metal, etc?? Is it stabilized?

Just keep on eye on it and treat it with care!
Wed Sep 19, 2012 12:04 am
I do this.......
Let it soak for at least 3 to 5 days, then rub up - brings out the wood colors beautifully - 100% waterproof - repeat twice per annum.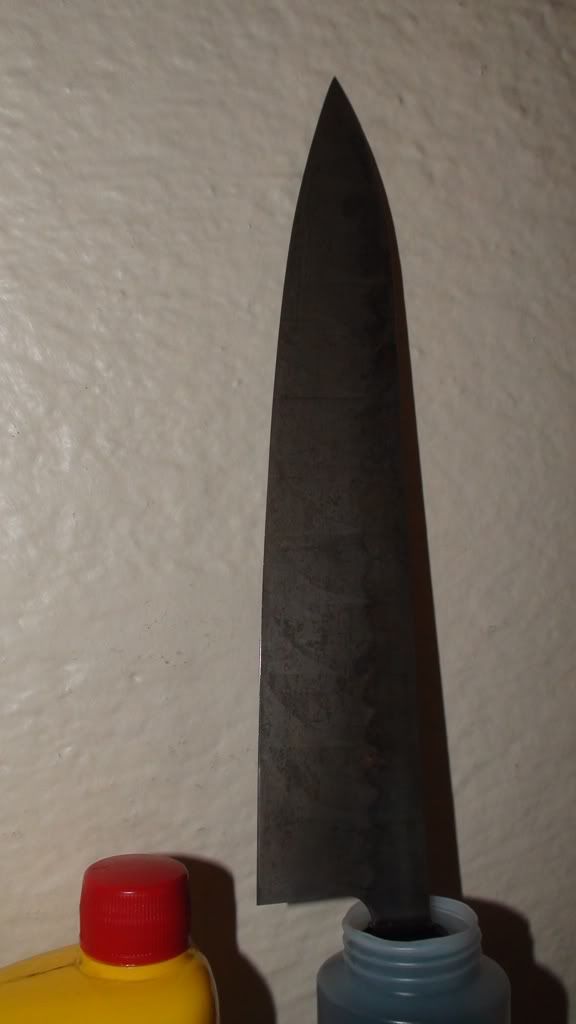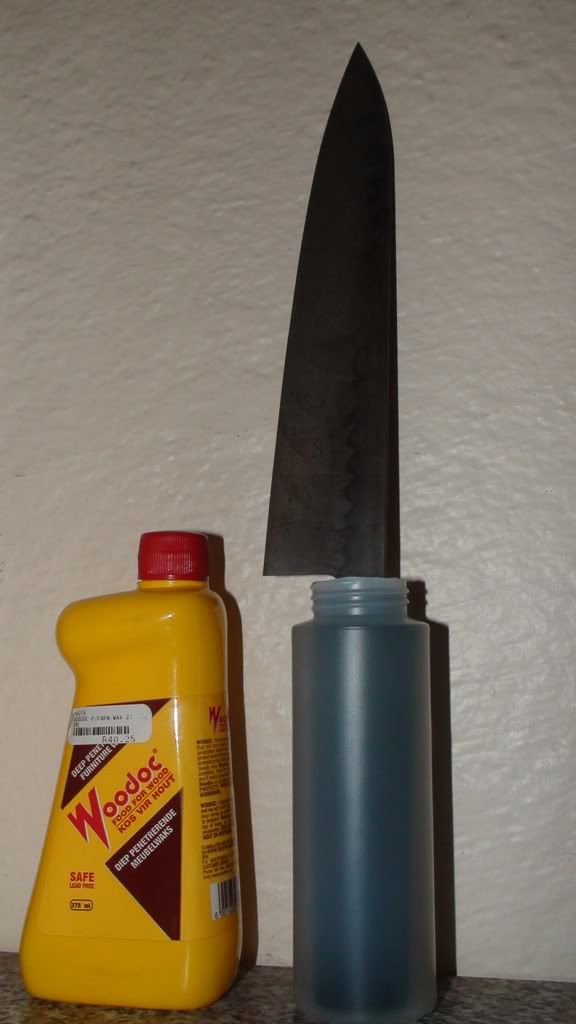 Wed Sep 19, 2012 7:23 am
Like taz, I really like Tru Oil.
Something as simple as a furniture wax will work too. And as taz says, it won't get as shiney...but it's also not a slippery when wet.
And, although I think what Rookie does will work, I'm always hesitant to recommend it as I don't know how soaking in oil will react to the epoxy bonds within the handle. Probably nothing to worry about...but I don't do it.
Wed Sep 19, 2012 9:43 am
I use similar stuff. I think it's minwax oil finish.
Wed Sep 19, 2012 11:08 am
dear taz575, or anyone else.

Does anyone know where I can buy 'Woodoc' in the United States?

Seems it's made in Australia.

denny
Wed Sep 19, 2012 11:43 am
No idea?
Wed Sep 19, 2012 1:57 pm
I suggest people use whatever they use on their cutting boards. Mineral oil, board butter(mineral oil and beeswax), orange oil, walnut oil.

I just like my wood to feel like wood and don't like much more on it than some mineral oil.