I have two knives available. All of my knives leave my shop with a hair shaving edge (finished on 10K Imanishi stone). I use West Systems marine grade two part epoxy and SS or brass pins. Both of these knives include sheaths. Any of these items can be returned up to 7 days after being received for a full refund as long as they are in original condition. I will etch my makers mark on right side bevel or engrave my insignia if preferred before shipping.
The sheaths were made by my soon to be wife Tonya
Both Knives are AEB-L hardened to RC 60-61 by Peters
OAL= about 8"
Thickness= .110
Cutting edge= about 3.25" and about .010 behind edge.
Mammoth/G10- 120$ + S&H (price includes sheath)
epoxying a layer of mammoth to G/10 was just something I had to do. For me, nothing beats the feel of the old mammoth tusk in hand.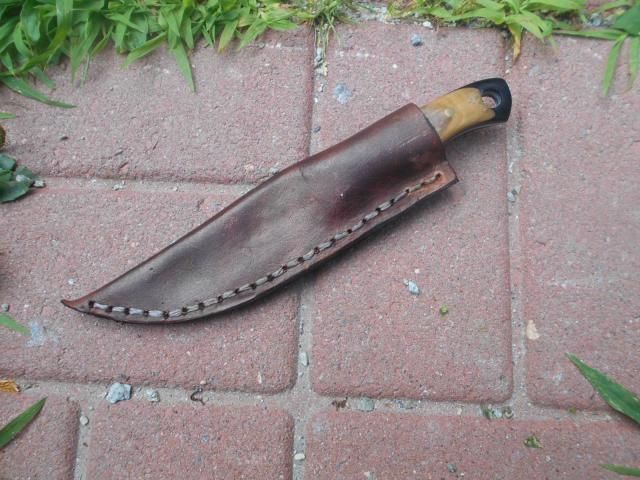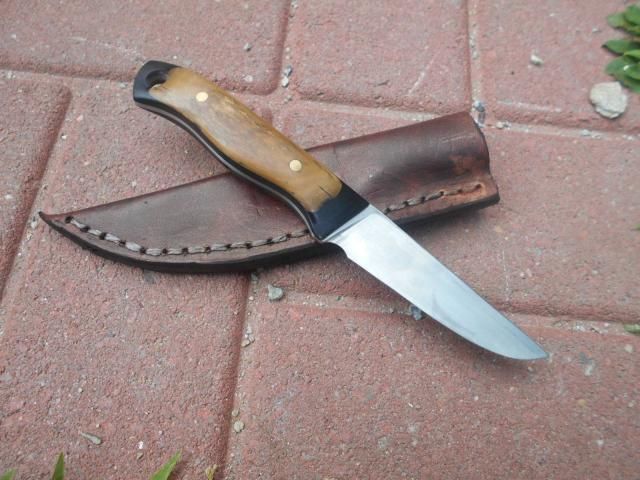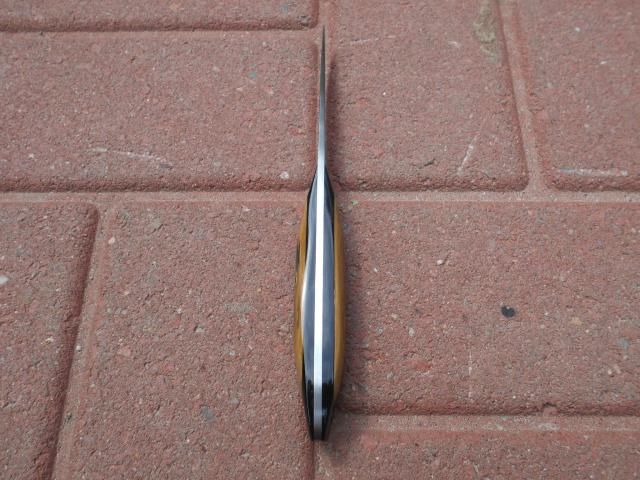 Stabilized River Birch- 80$ + S&H (price includes sheath)
This wood was salvaged from one of the great lakes. This blade has a nice point and scalpel like feel in hand.