chefknivestogo wrote:Me too. Have you tried photo bucked John?
I have now... let's see if it works.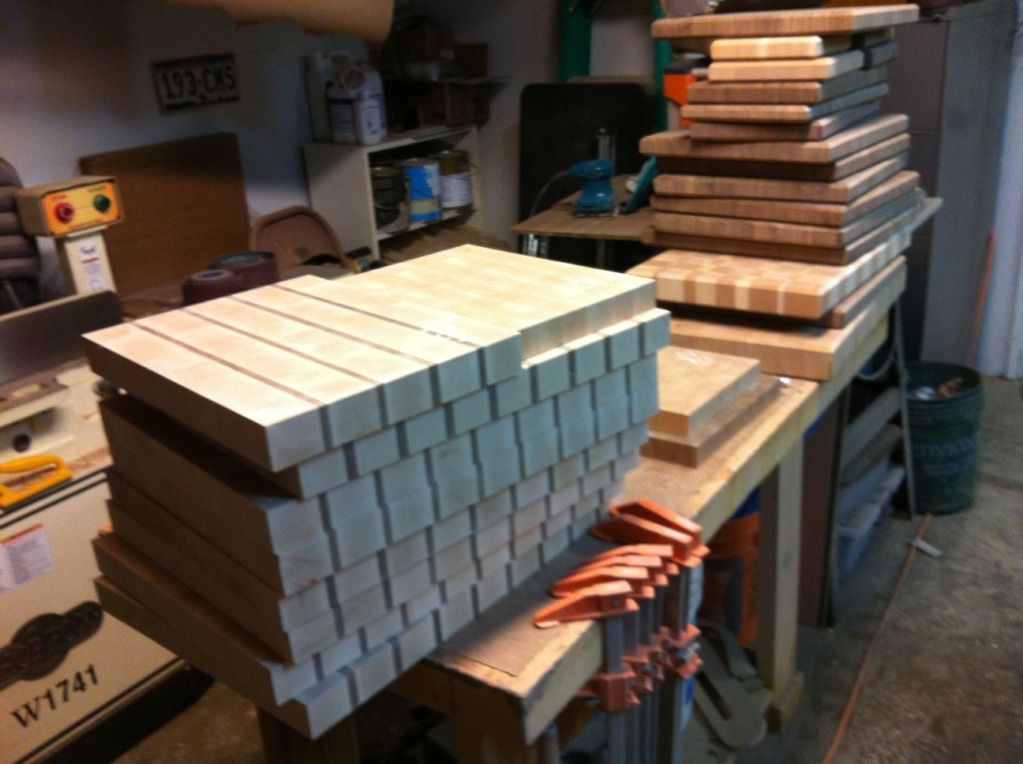 That's 30 boards, believe it or not. Each board got about an hour of sanding yesterday and today (2 of us working). Drum sanded with 50/50 grit, then 80/120 grit, then belt sanded with 100, 120, 150, then random orbited with 180. My sinuses have annular rings now...
By the way, if anyone has a spare wide belt sander with multiple, oscillating drums that they'd like to donate to the cause, I'd be very grateful. Or you can pick one up used for a mere $20-30k. Mkaythankssomuch.
Branding tonight, then overnight oil baths, then UPS.
By the way, the top of the taller stack contains the aforementioned 'Baby Boards.' Some of them are in the 12" X 12" range, so they aren't so wee, after all.
John