Took my PM2 S90V & decided to do a test edge.
Profiled it to 15 dps with a micro bevel of 17 dps on the EP.
I used Atoma plates for the profiling & only 1 stone....the 220# Shapton Glass for the micro bevel - no mirror, no bling.
Made sure that there was absolutely no burr, using extreme light strokes.
It shaves arm hair in 1 pass and has terrific bite.
The 3 finger Murray Carter test....no ways...my brain refuses to agree.
On the opposite side of the sharpening spectrum I got to say that this "refined" coarse edge really grabs my fancy.
I have used it somewhat and doubt whether I will go with a higher grit again for me personally on my EDC.
Obviously S90V loves a coarse edge....will have to see on some of the other steels....
Some pics:
BEFORE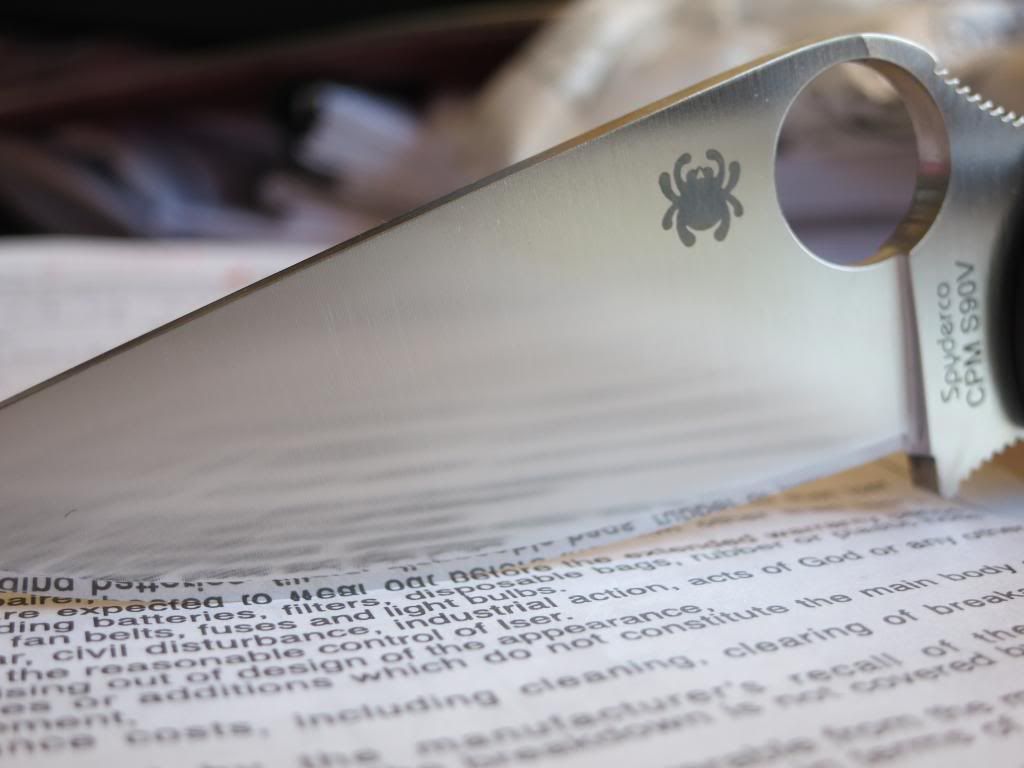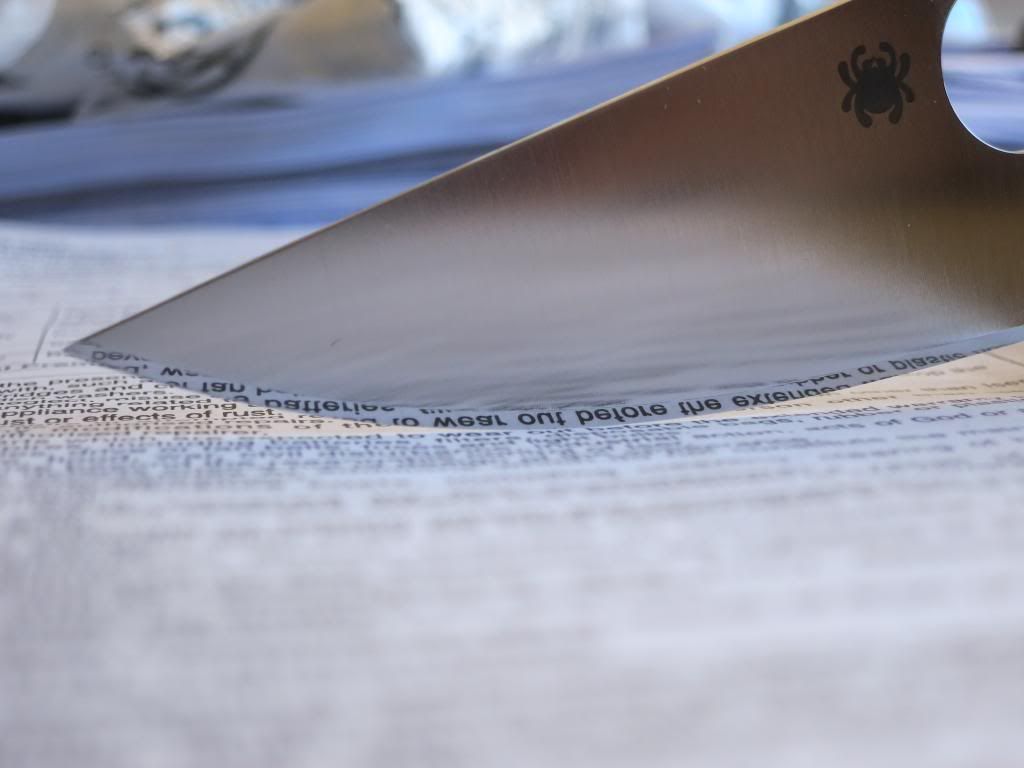 AFTER