You may remember a while back when Mark had a free knife giveaway for some Shun Blue Honesukis, and I thought it would be great to win one of these knives to give to my mom. Though I did not win, I still thought it would be a great idea to outfit my Wusthof loving folks with a japanese knife. My mom and stepdad work for the Department of State and live abroad and can readily find chicken available for fresh meat, so a honesuki looked to be the perfect knife to get them started. When the Konosuke white #2 no handle came into the new arrivals, I had to bite.
I made a matching handle and saya of East Indian Rosewood and Redwood Burl, and was lucky enough to have my mom visit the states for in time for Mothers Day.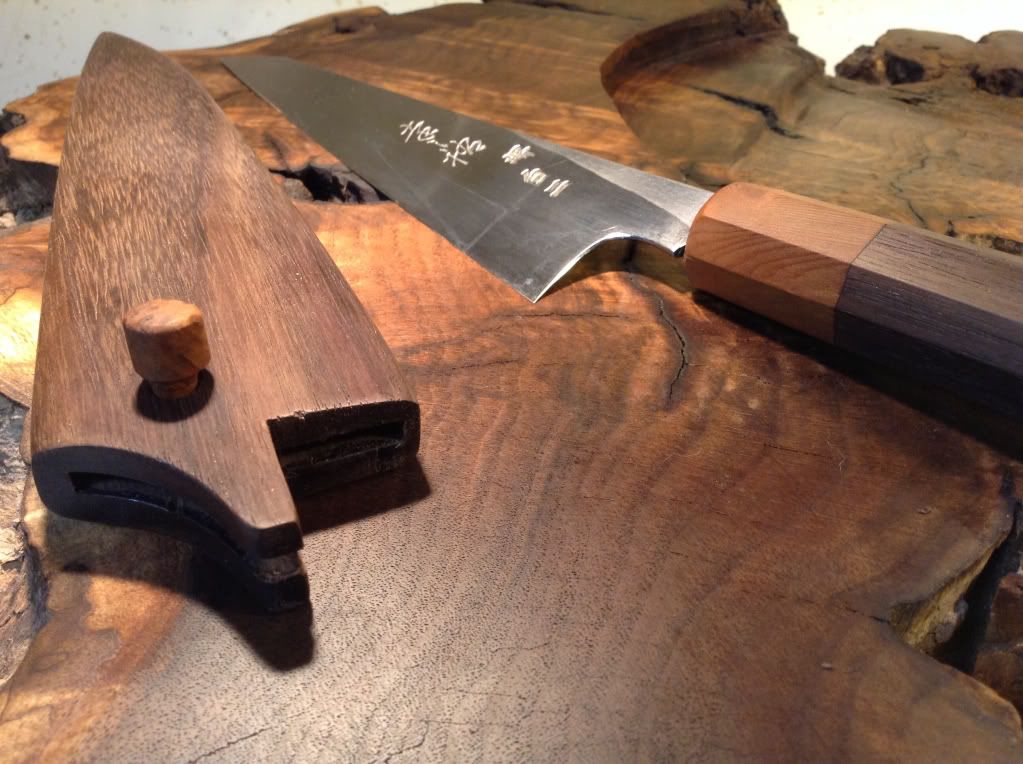 My mom is quite happy with her new knife, having given it a little test run on some dinner prep. I think getting family in to good knives from CKTG and then watching them use their knives and seeing the look the get in their eyes, that sensation from flawless cutting, well I guess that kinda joyful craziness just runs in the family.