I have posted on the forum in other places about the new natural stones I just purchased. (Yaginoshima asagi and Nakayama iromono). I thought I'd make a post about how much I love these and now I'm hooked on naturals. I restored an old wade butcher 5/8 full hollow today. The progression I used was 400 latte, green brick, Snow White, yaginoshima asagi, Nakayama iromono. This picture is taken with my veho set on 400 right after honing. No stropping has been done yet.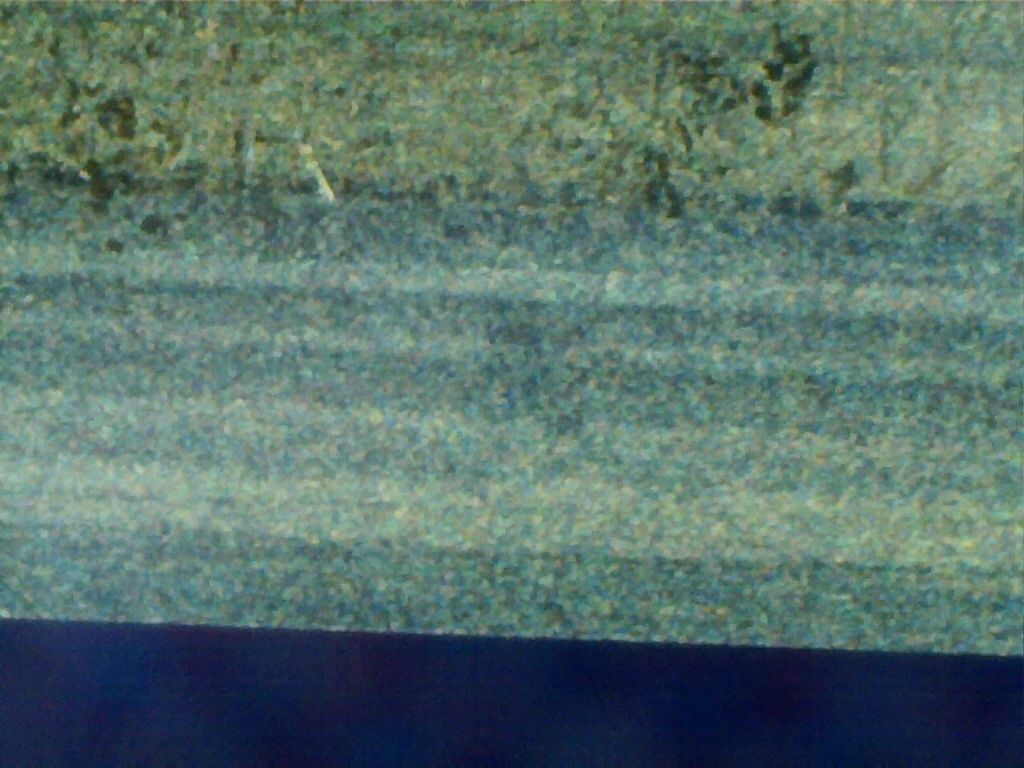 I love the feel of these stones. I'm amazed that even though they are both fairly hard stones, they have a great feel. Once you raise a little slurry with the nagura, you can chase it back and forth across the stone while the slurry further refines itself. No added water is necessary. That was the most surprising thing. I spent about 20 minutes on each natural and didn't have to spritz any water to keep it gliding smoothly. I wasn't sure what to expect with these, but I 'm somewhat blown away. I have the same reaction that I had when I used synthetic japanese waterstones the first time after being used to using whetstones with oil. Actually, I think I'm even more impressed than that.
If you've been wanting to try a natural stone, do yourself a favor and just get one. I can't recommend just any natural, but I really love these and I'm so glad I finally made the plunge.
Ok who greased the sides of this rabbit hole?