I'm sharpening some razors today. Before I started, I went through to flatten all my stones. I finished them with 400 grit wet dry sand paper to remove any scratches and to get them as perfect as possible. I thought I'd share how I do this. I know to many of you this is elementary, but I thought it might be useful info for some.
This is the Snow White stone. First I draw hash marks in a diamond pattern on the face of the stone.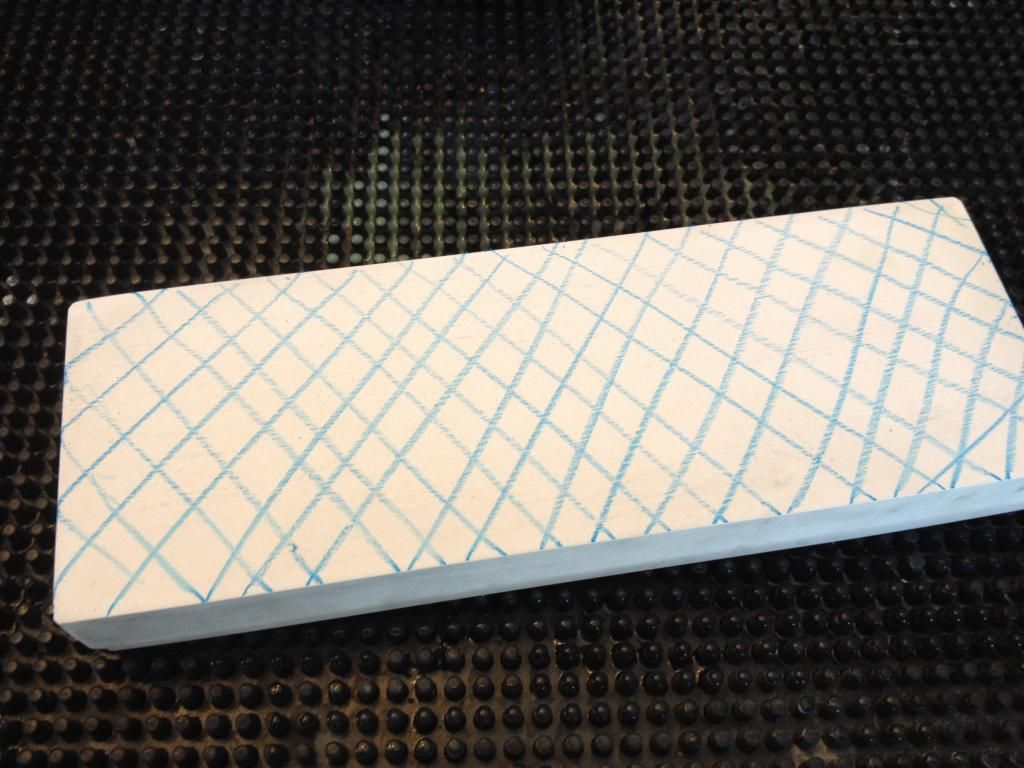 Then I start flattening the stone. After a few laps, I check the progress to see how I am doing.
You can see by the lines where the low spots remain. Keep checking your work and if you need to redraw your lines and clean off the surface a bit to check it is ok. In the last pic you can see it is almost there. Only a few small places near the edges of the stone remain.
This stone was already fairly flat and didn't take much to get it. That is why you don't see the normal wear pattern in the pictures. As it gets flatter, the water wants to wash off the marks as well. That's why I usually dry off the stone and draw the marks a second time to finish up just to make sure I got it. Anyway, that's how I do it. If there's something else you do, by all means post it up. I might learn something else too.