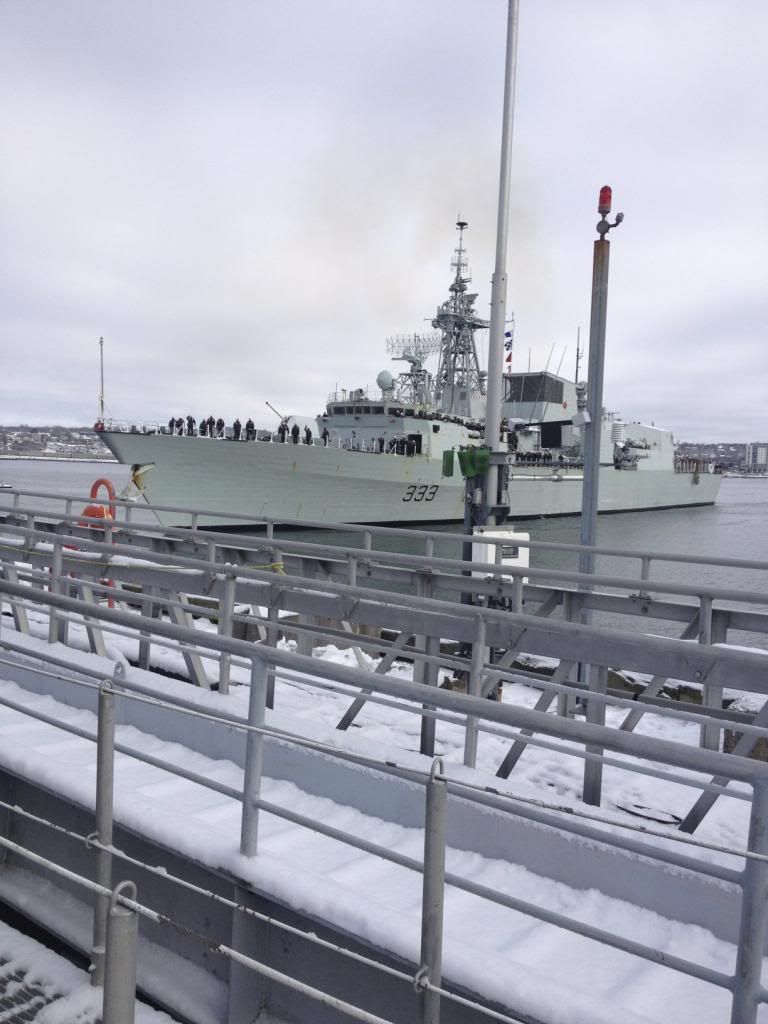 My son, also in the Navy just returned from a seven month deployment on HMCS TORONTO (Her Majesty's Canadian Ship ).
Needless to say it was a pretty emotional scene on the jetty with the loved ones of 250 sailors there. (I came home from the same Operation on the same ship, same jetty 4 years ago and he was waiting for me so we came full circle). The ship was over tracking/intercepting bad guys, they made the largest narcotics bust in maritime history while there.
(His mom was a basket case)
One fella had no one there on the jetty as the ship pulled up because his father lives on the west coast, and low and behold, his dad surprised him by flying to Halifax and being there that morning...I don't have to tell you how amazing that scene was.
Just thought I would share this with you and by the way,........ my son collects knives
Thanks for reading.