I've bought a Takeda yanagiba (actually it's a sujihiki: double bevelled) from CKTG. It is a great knife, but unfortunately it is a bit too thick behind the edge. See the pics.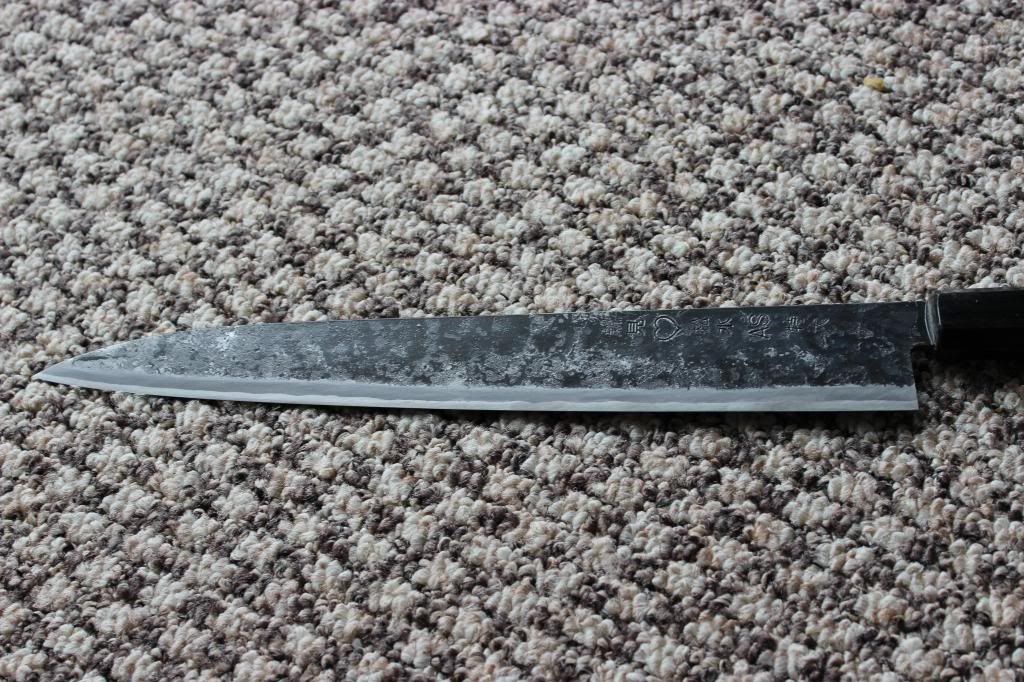 Has anybody suggestions for getting this thinned - and have the kuruchi left reasonably intact?
I've tried to find someone in the Netherlands (where I live), but unfortunately I've not found anyone. Then I contacted Tim, but he suggested contacting Takeda directly. Does anyone know how?
Thanks!