Not long ago, my wife's petty knife ran into some trouble, uh, with me. Long story short, my lovely wife gets to pick out a replacement. As we do in this forum, I took into consideration criteria for the replacement knife that was important to her, such as length, height, blade thickness and appearance. I made a short Word presentation with stats about the recommended knives, including pros and cons.
The list had about 8 knives total, including a couple of curveballs like the Masakage Yuki bunka and the Kajihara funayuki. She entertained my knife dorkiness by reading the presentation and carefully considering her options. I totally thought she would pick the Yuki or the Anryu, but what I pleasant surprise when she said "that one!".
As usual, Chef Knives To Go offered up their excellent customer service and speedy free shipping, and in a few short business days, her knife arrived.
As part of the deal, I got cracking on a custom saya, gave a touch up sharpening (ootb was quite good, but it's compulsory to sharpen a new knife after initial tests).
So, here she is:
My wife picked out some Marblewood for the saya, which seems to be a nice fit with the Damascus cladding.
I try to match grain lines when building sayas to give the illusion of a single piece of wood that has been hollowed.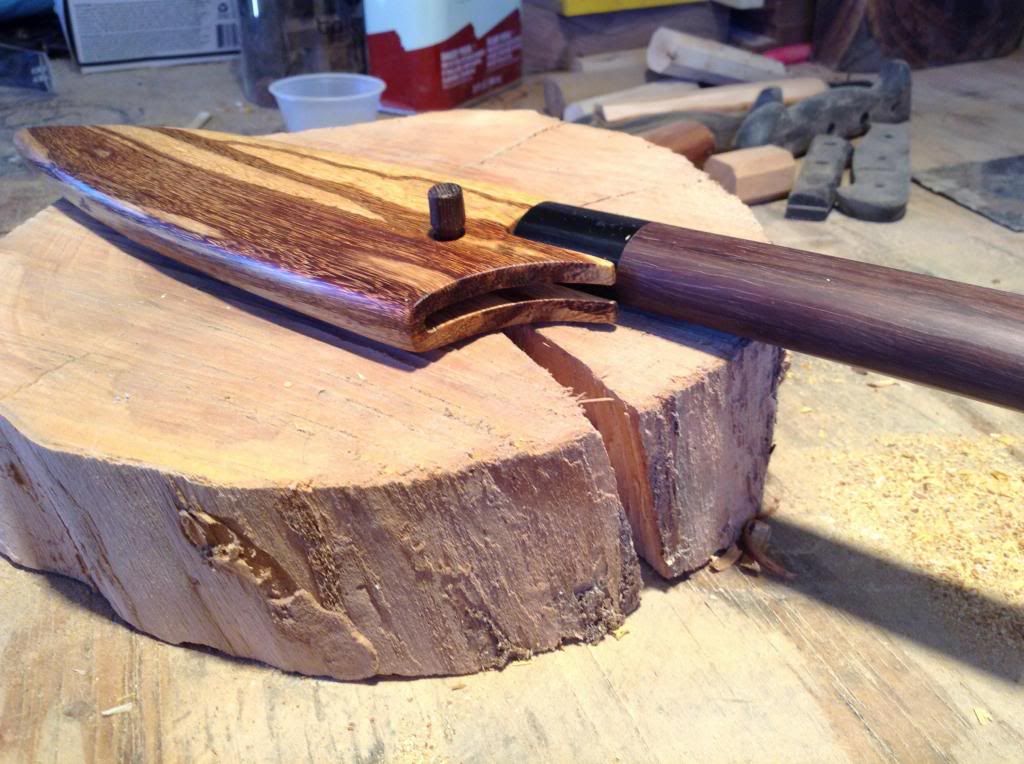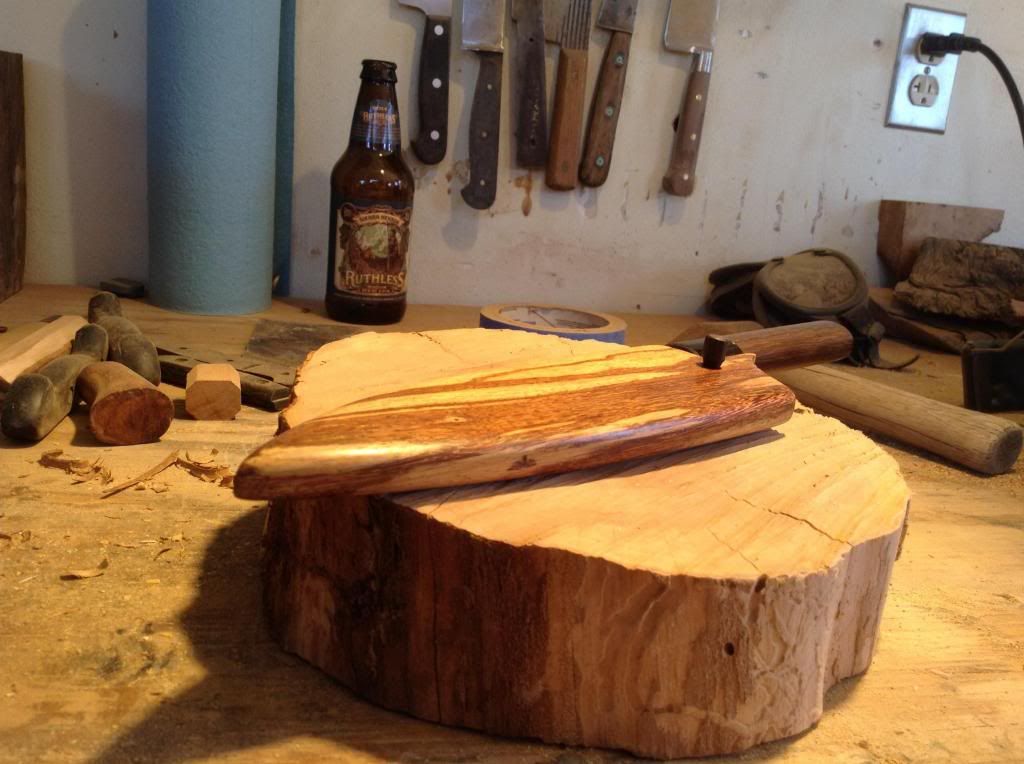 My wife loves her knife and it bring me great joy to equip her with this knife that is completely hers.
No, I'm not allowed to play with it.