So I was testing the edge on my shun after sharpening (this is my only high quality knife and I didn't want to "ruin" the edge, after sharpening a henkel to 15* and making it oh so sharp I tackled my shun's.)
I'm pleased to say it was a huge success, edge is beautiful and more toothy than before due to the 1500 grit. Which I enjoy when cutting tough skinned items such as bell peppers
Anyways, I now have 3 onions sliced and I'm wondering what the hell I can do with them.
I further tested the edge on some room temp bacon, like butter with no sticking at all.
So I have bacon and onions, I cooked off the bacon until it was crispy bacon bits. I then sautéed the onions with thyme in the bacon fat and caramelized them, de-glazing the fawn with some white wine.
I remembered I had some puff pastry in the freezer so I set off designing my dish. A puff pastry tart with caramelized onions, bacon, aged cheddar cheese, horseradish sour cream and green onions for garnish.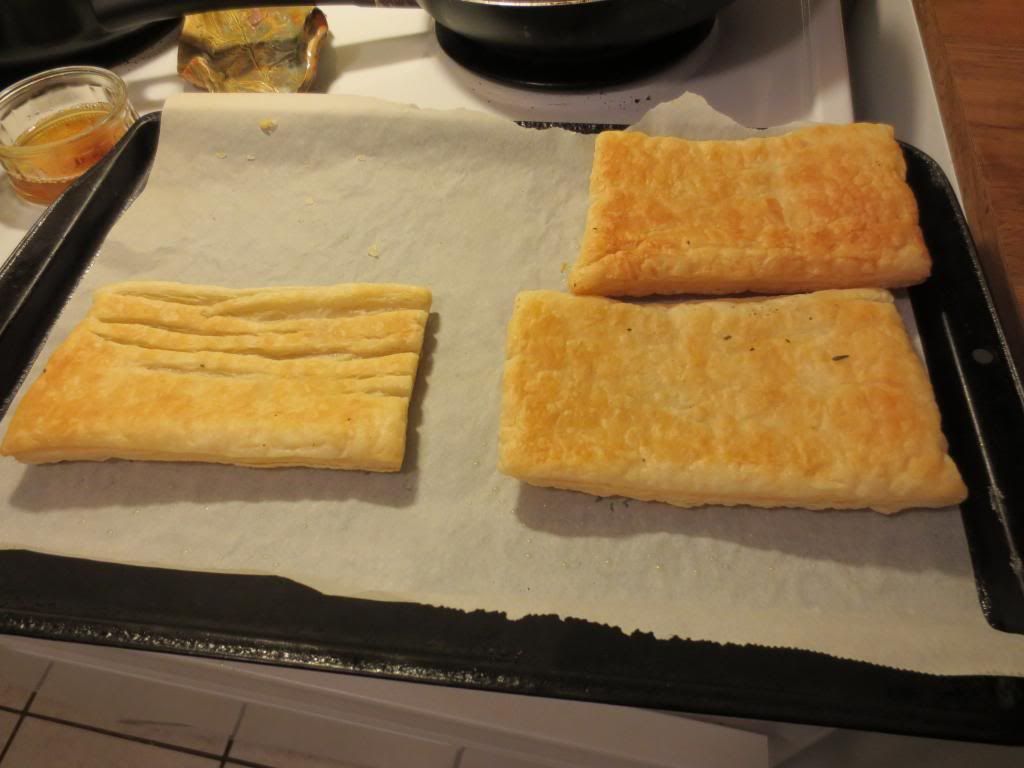 knife cut the cheese like butter
Final result. Tasted pretty damn good, a little rich but the acid from the horseradish sour cream cut it nicely. Would definitely make again for a dinner party, just a little smaller lol.