OK these are done and ready to send out to Mark at CKTG!
The specs are as follows.
High Carbon damascus on all of them.
First is a Wa handle 240 layer wood grain pattern damascus with a OAL od 14.75" and a 220mm blade tip to heel. Cedar Burl with Red mammoth tooth spacer and African Blackwood ferule
Next is a Feather pattern Gyuto that measures in at 14.5 OAL with a 213mm blade tip to heel, Koa with Musk ox spacer and African Black wood ferule.
Next is a western handle. Barb Wire pattern damascus blade measures in at 13.5" OAL with a 210mm blade Pre ban elephant Ivory handles with G-10 spacers and African Blackwood bolsters. Stainless pins and mosaic pin.
Last is a Western handle Gyuto with Predator pattern blade. 13.5" OAL with a 215mm tip to heel Mammoth tooth handle with G-10 spacer and liner and Ironwood burl bolsters. Mosaic pins.
[URL=http://s1101.photobucket.com/user/HHHKnives/media/HHH%20Custom%20knives/CKTGgyutos036800x533.jpg.html]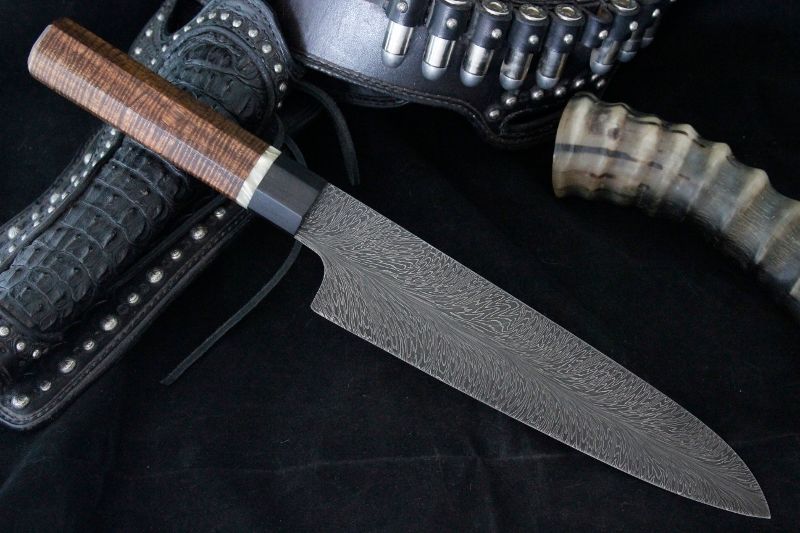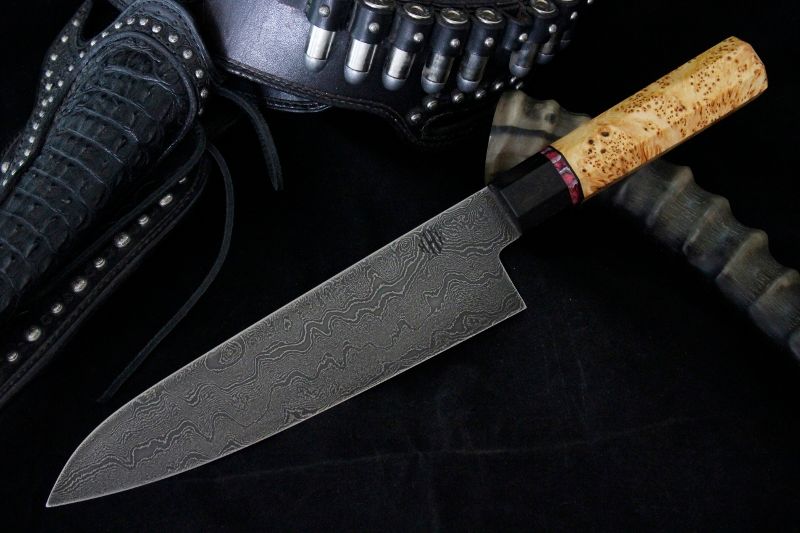 [/URL]