Just wanted to share a few pictures of some of the stuff I have been working on in the new year!!
Thanks for looking.
Randy
San Mai 1095 core with carbon damascus blade. RC 61. 270mm blade. Stag with Mokume cap.
Fork is high carbon damascus RC 54 approx 250mm from cap to tip. Stag and mokume handle.
It doesnt get any finer then stag crowns mokume and HHH damascus!!!
Let me know what ya think.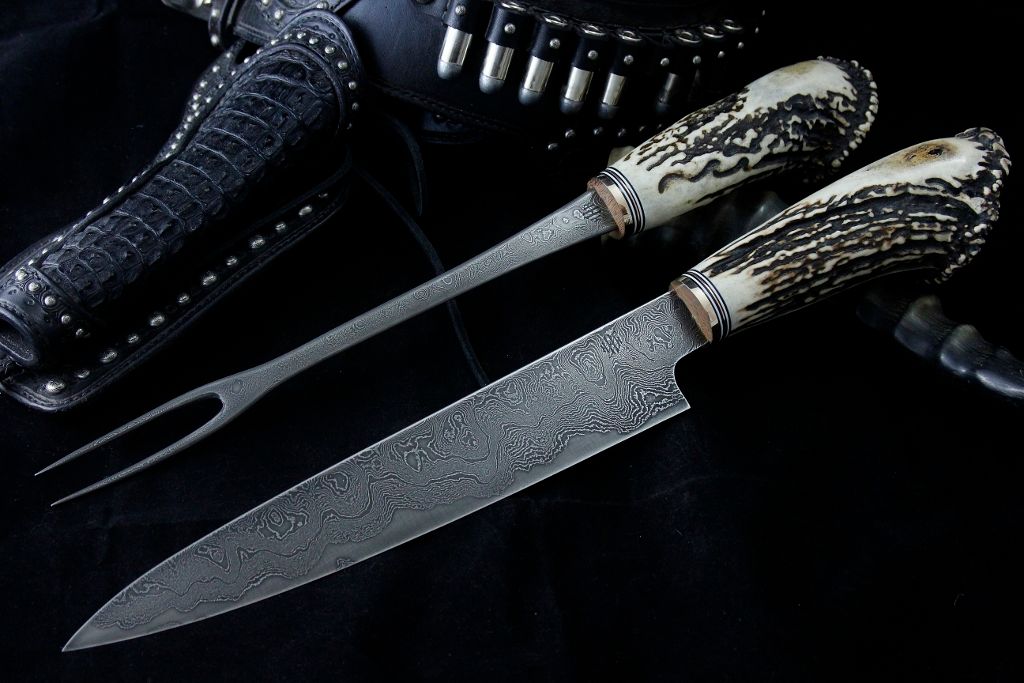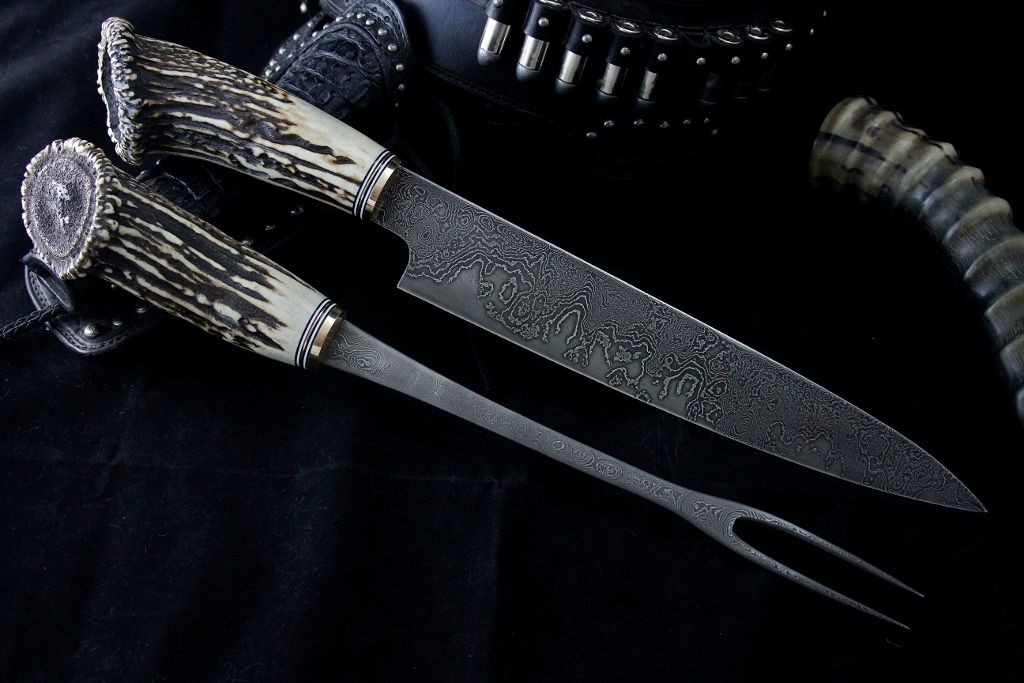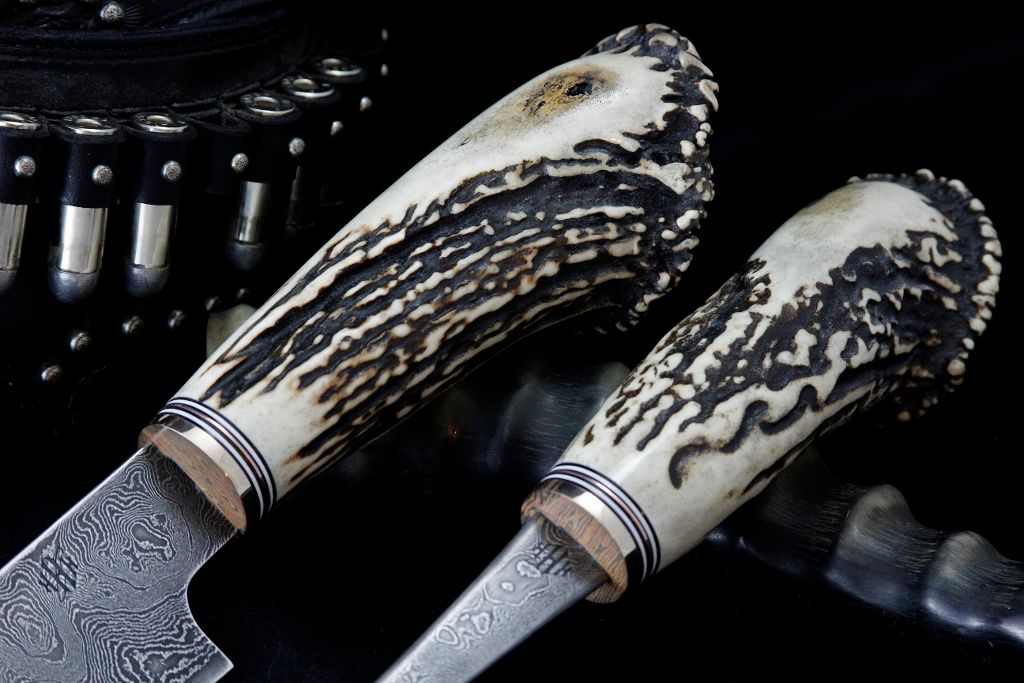 a set I finished up recently.
Chef, Utility, and paring knife. San Mai damascus over 1095 core. with Ebony and birch.
Thanks for looking, Comments and critiques welcomed.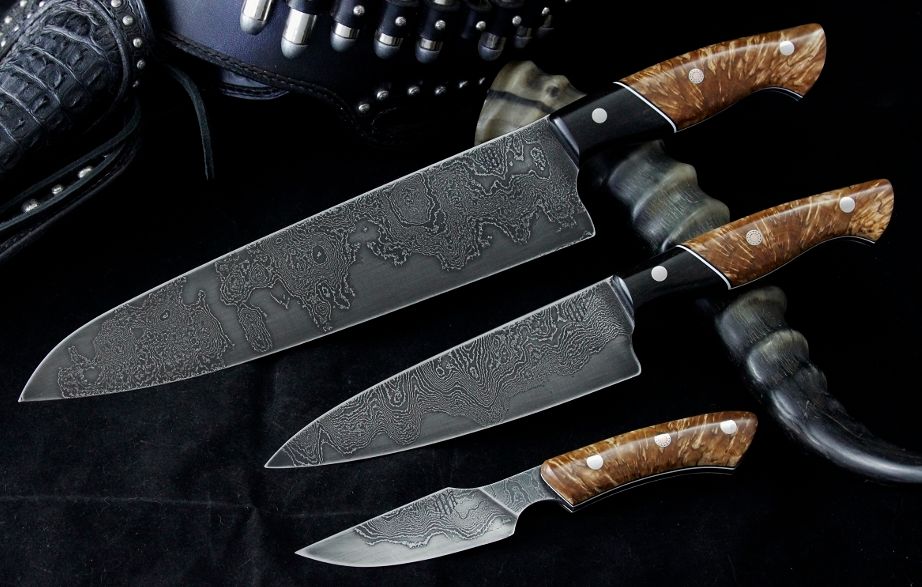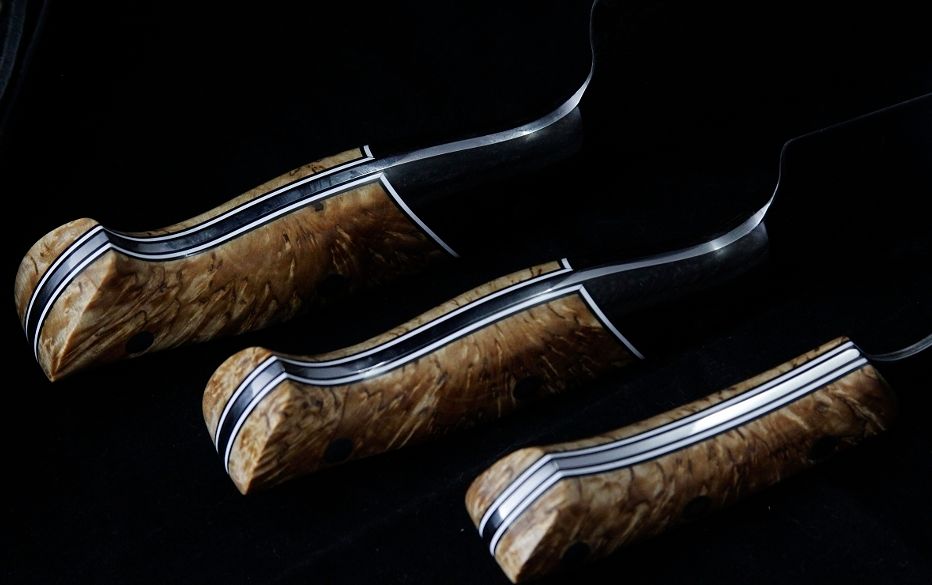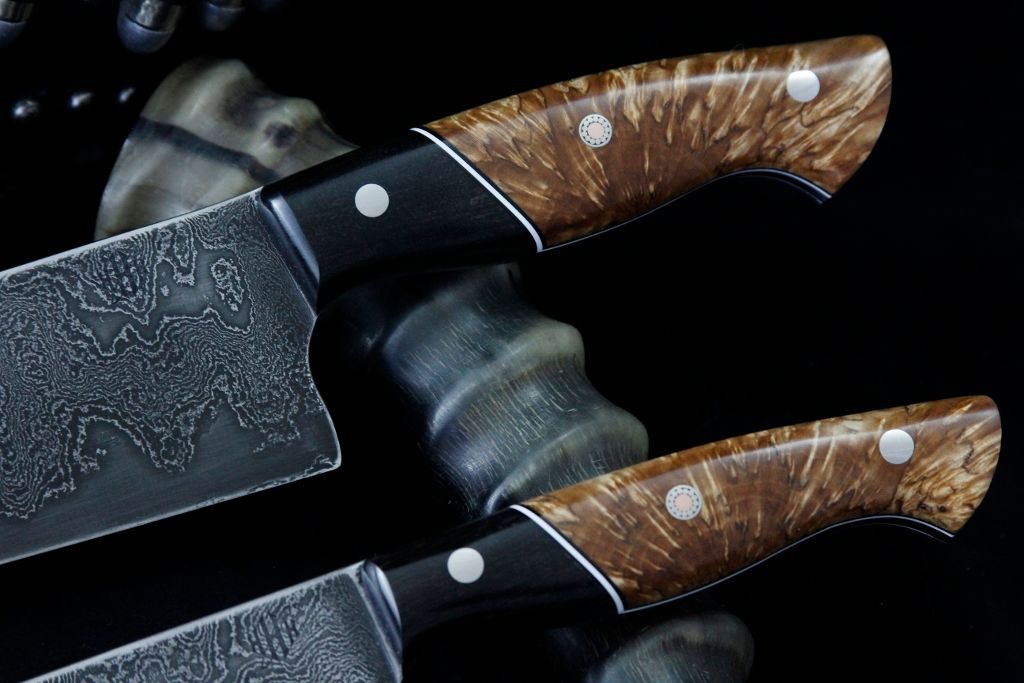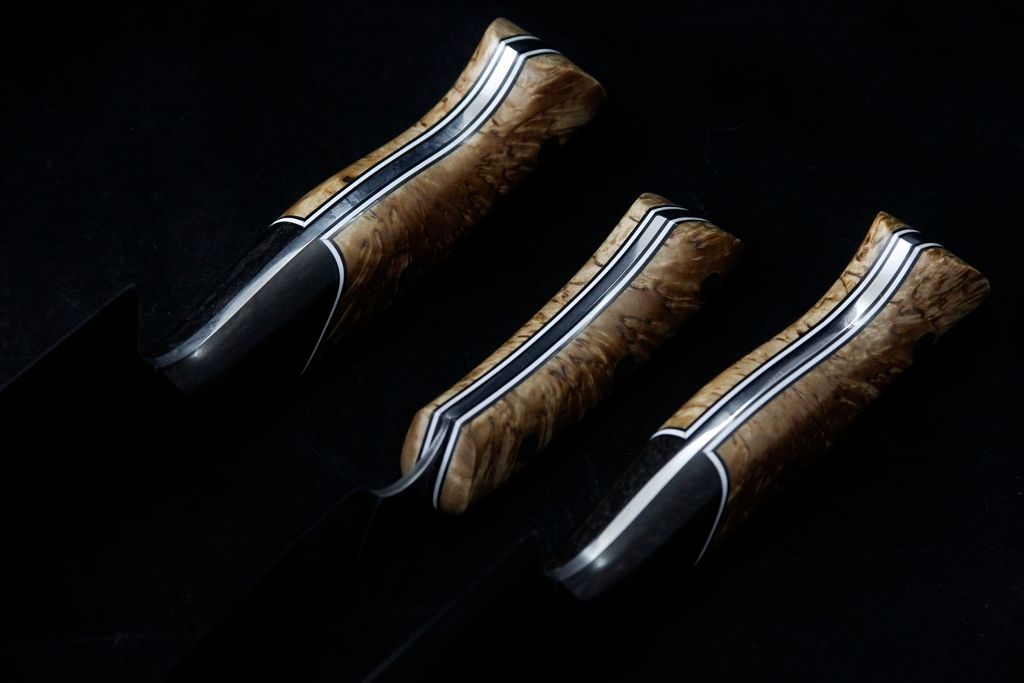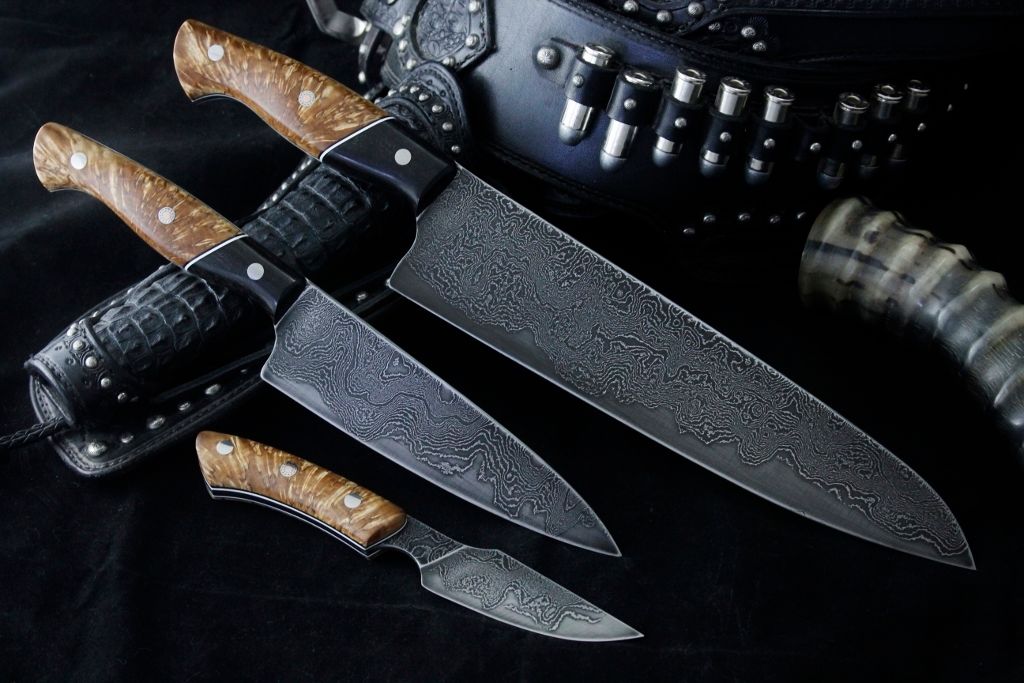 Last but not least is a Camp Chefs Knife!! Deer steak slicing, Bear butchering, duck decapitating, wild pig quartering, Moose mincing. Beast of a chef knife!!!
This chefs knife is made with HHH Damascus, paired with Copper and Stag.
Thanks for looking, as always, comments and critiques welcomed!!