I have a couple of Wa handles that I was experimenting with a new finish on. (don't seem to be getting any takers on my subforum so I thought I would list them here).
These handles have the finish that I will use from now on as they turned out really great.
I am selling these at a discounted price of $65.00 each, handle only.
First up is a buckeye burl body with a synthetic horn ferrule. ( I really like using this synthetic horn as it is more solid than traditional horn)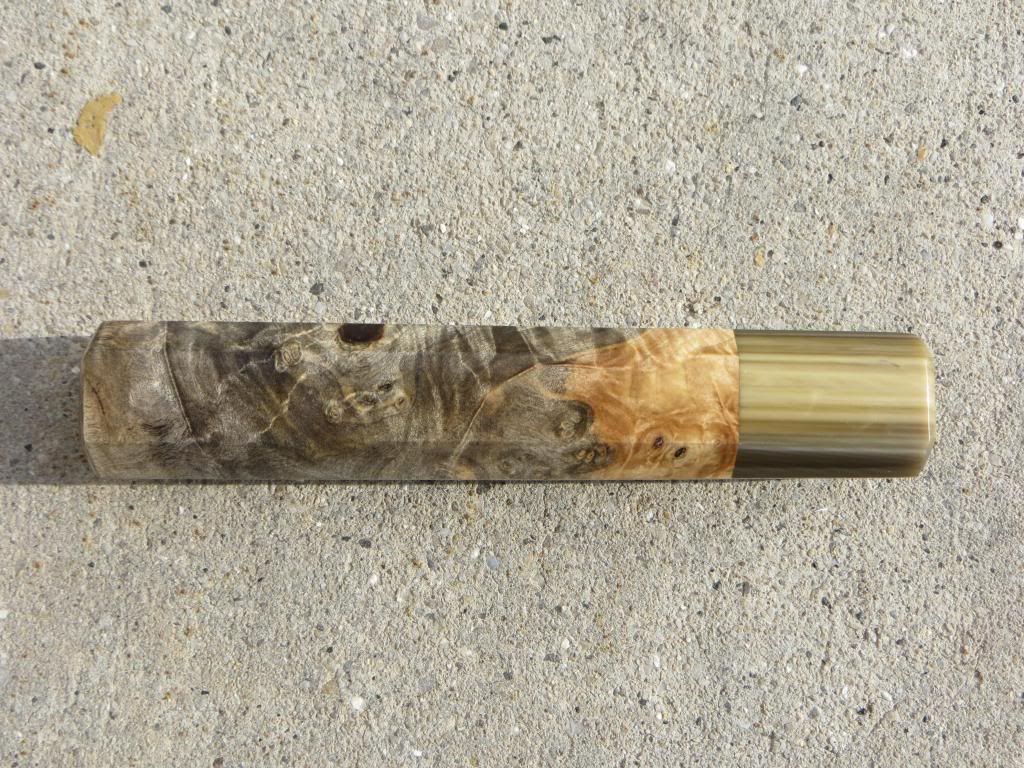 Next is a cocobolo body with synthetic horn ferrule and butt cap: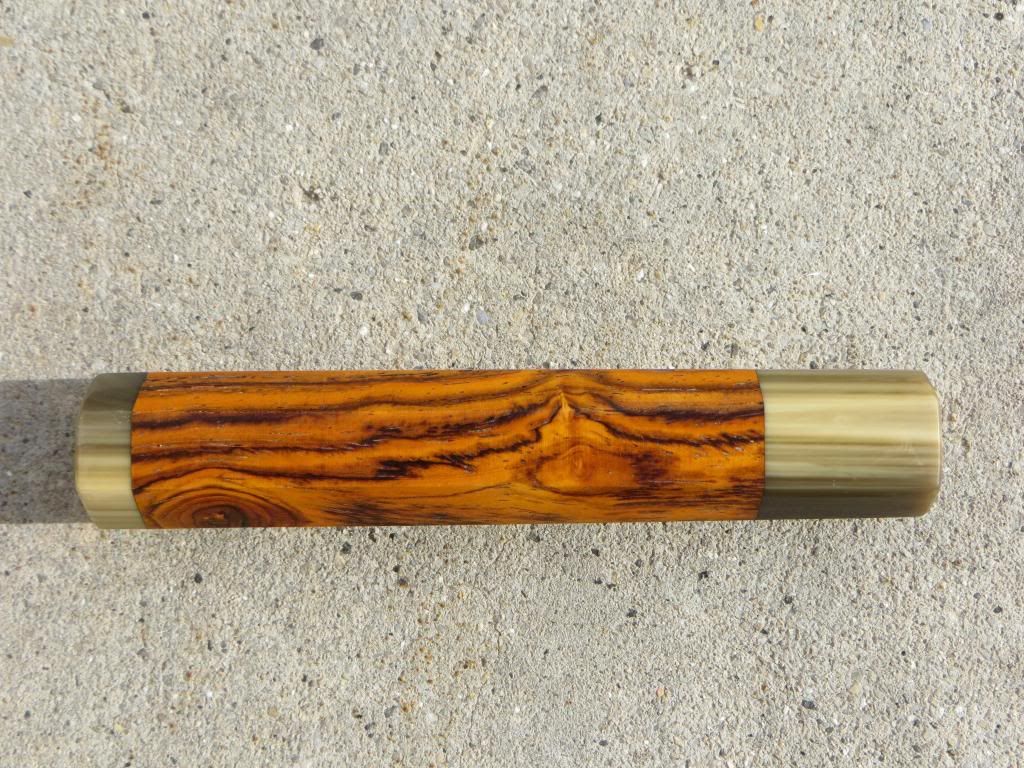 And lastly is a dyed maple with buffalo horn ferrule: