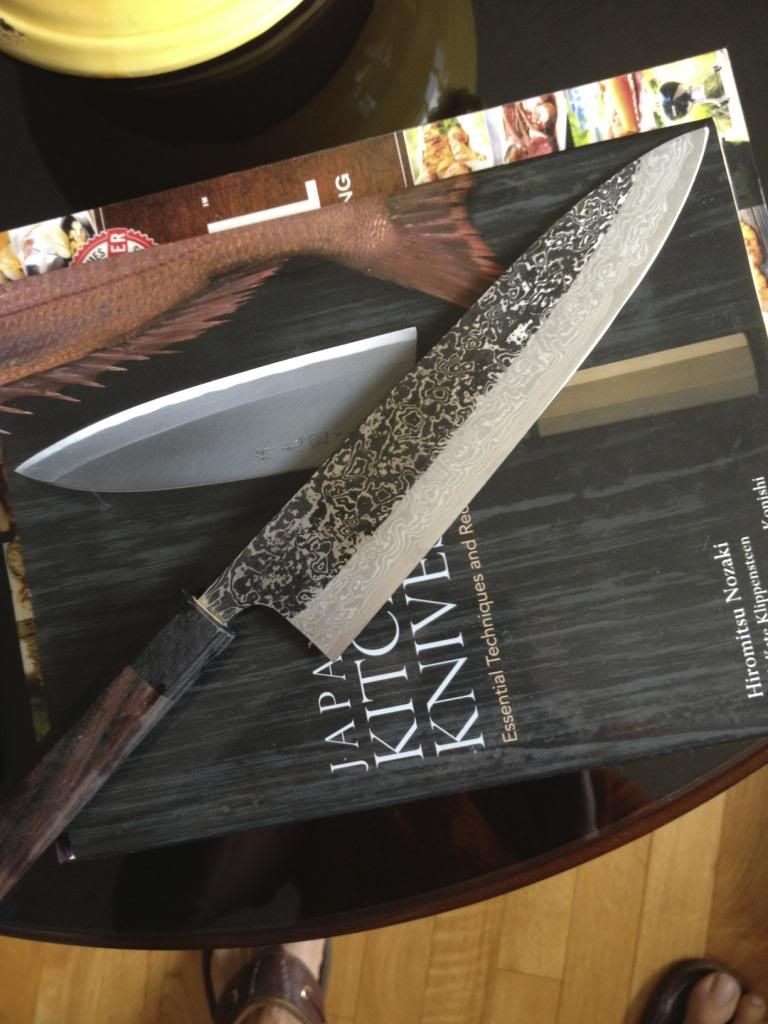 While getting your hands on a Richmond Damascus to sharpen may be common place for some here, for me it is a celebration. The young chef didn't know what it was but she new it was something above and beyond any other knife she owns.
It was extremely dull, however, it only took me 15 minutes of work to make it what is likely the sharpest knife I will get to play with for awhile.
Shapton Glass 500, Chosera 1k, Nubatama Bamboo 5k and Arashiyama 6k.
It was cool to get this in my hands here in Halifax NS