This was my first try at making a saya. I realized while the glue was setting that I goofed and did not allow for a notch to be made so I could put a pin in it. DOH! I got a bunch of wood for making pins too, 4 feet in fact.
The next one will have a notch and I'll make a pin for it. <shrug>
I have some leather that I will make a strap from to cover the opening while the knife is in it. It will rotate down to let the knife out. Not too bad. About $10 in supplies, and I have wood to make 3-4 more of them.
This all came about because I went to a party last weekend and I made a crepe cake for the party. I never trust that there will be a satisfactory knife to use at someone elses house, so I brought a nice sharp knife to cut the cake with. Anyway all I had to put the knife in for travel was one of the cardboard sleeves that Mark ships the Richmond knives in. It was ok and did fine, but I decided that something a bit more substantial was in order. I think this will be more than satisfactory for my 2-3 times a year that I want to take a knife on the road.
NOTE: taz did an awesome job putting a handle on this knife for me, it's even nicer than the picture shows.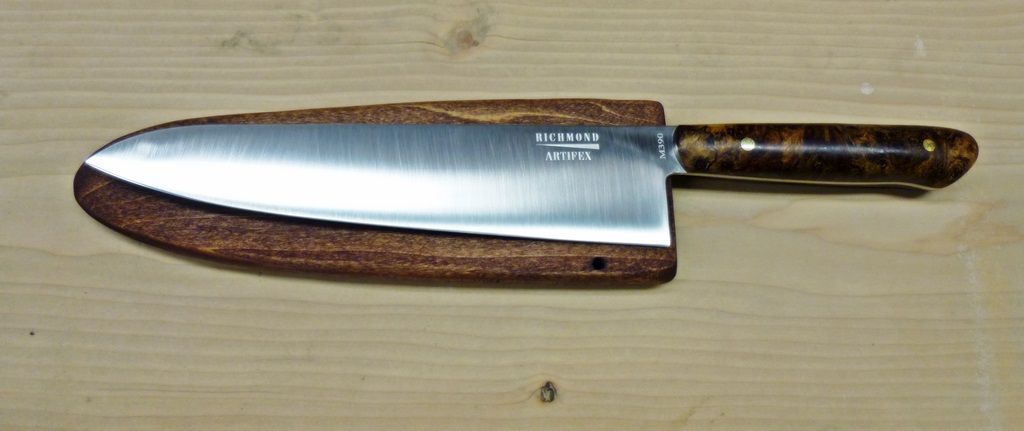 What the hell, this looks better anyway. The crepe cake. It's always a hit at a group get together.