I can tell right off that you need to shorten the knuckle on the rod end. That is the limiting factor on how low you can set the angle. You'll want to get the angle down low and still be able to use the drill stop. I made a new back plate for mine so the arm will be centered to the blade table and even mounted it in a lower position to give me some room there.
I have made a couple of these and found that it really does make a difference.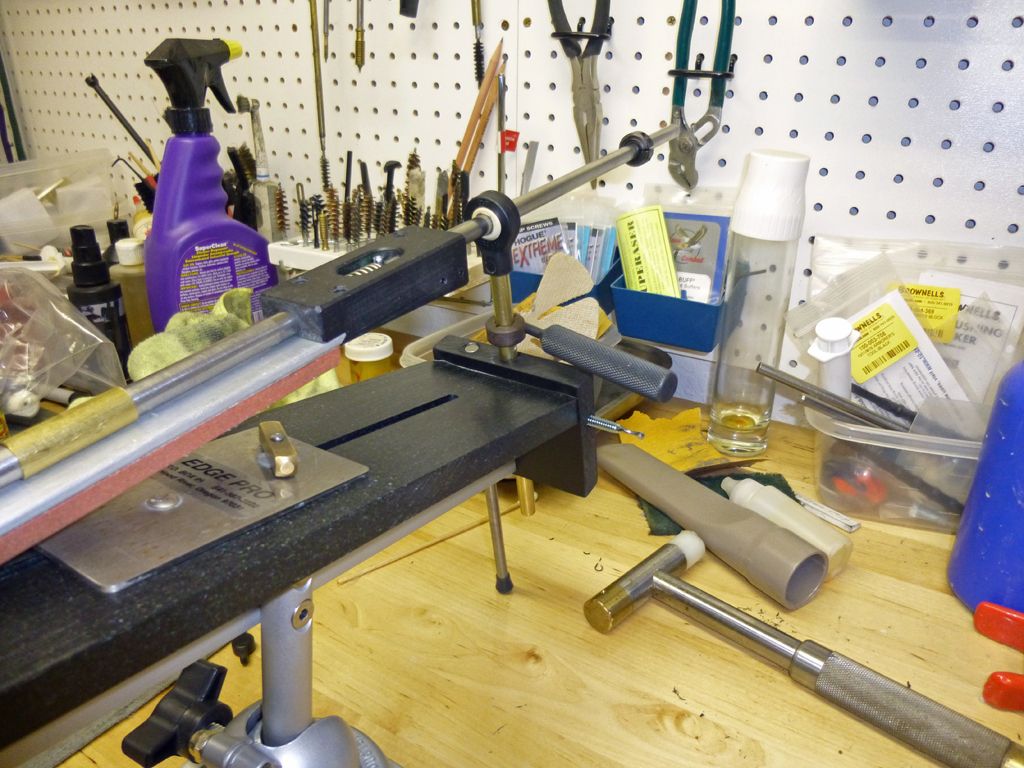 This is as low as I can get it, the limiting factor is clearing the blade stop hardware.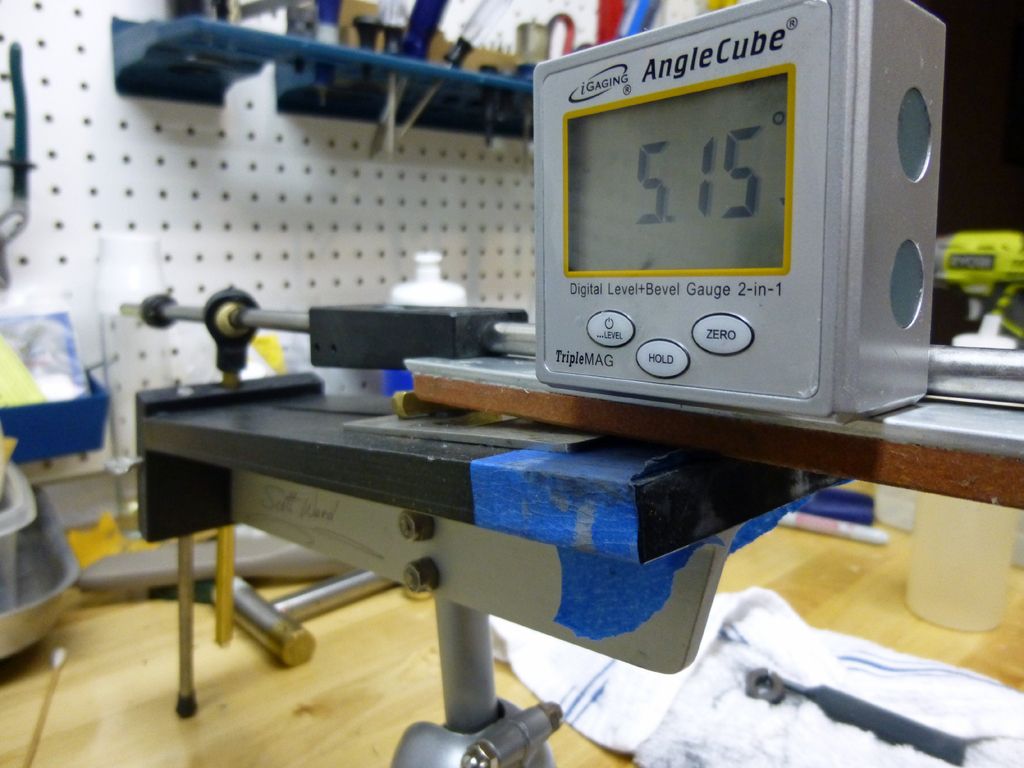 This is as low as I can get it AND use the drill stop mod. I have some room so that I could lower the custom back plate if I HAD to get the angle lower. So far I haven't had the need.