Hey guys,
Just wrapped these up last night...
First on is a 220 mm Petty-suki.
S35VN @ HRC 62, machine finish, rounded spine and choil. Full distal taper.
Mokume bolsters, mosaic pins, and Arizona Desert Ironwood scales.
Sheath/leather saya, is full grain western plains buffalo hide, this is the thin stuff. Its only 1/4" thick!!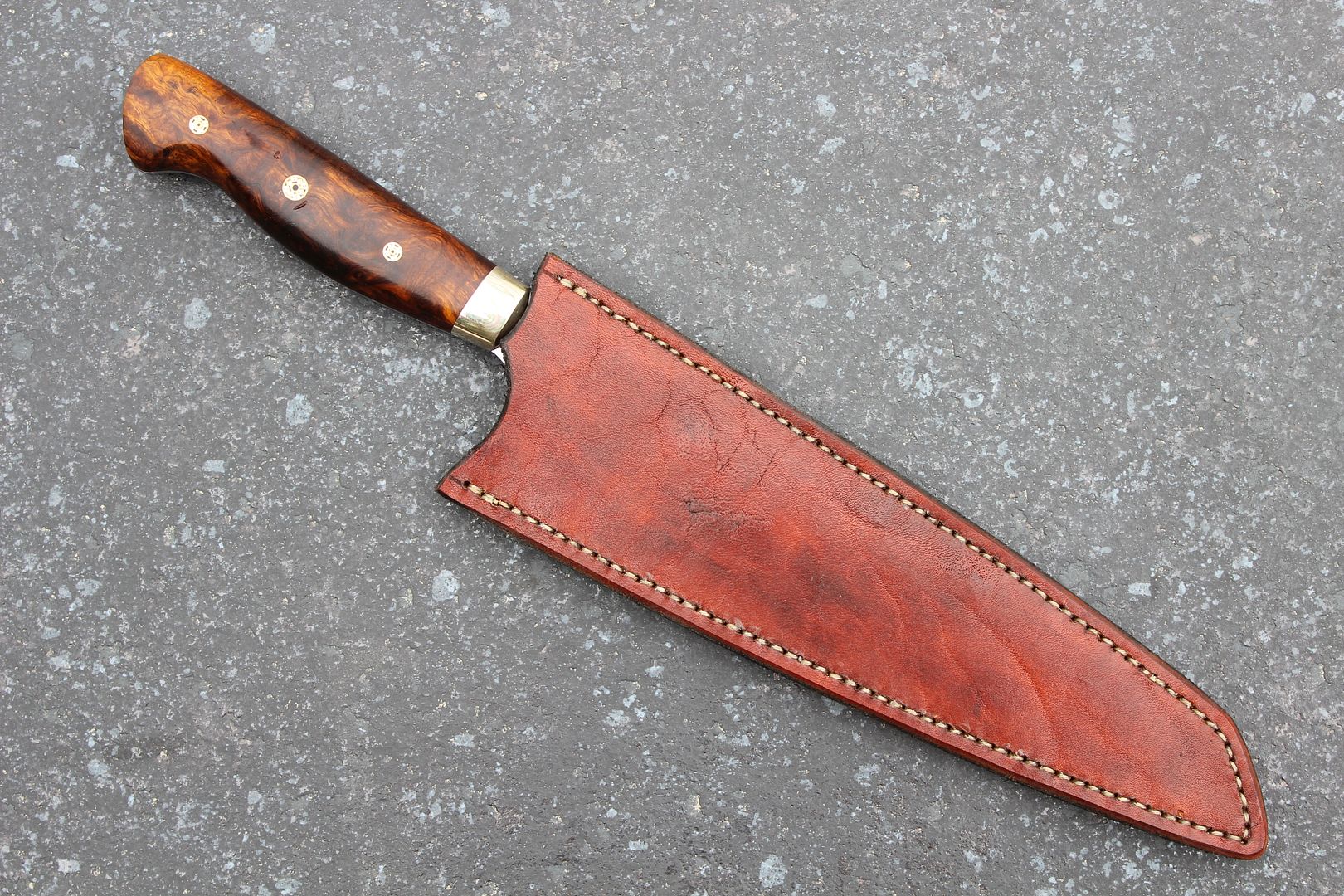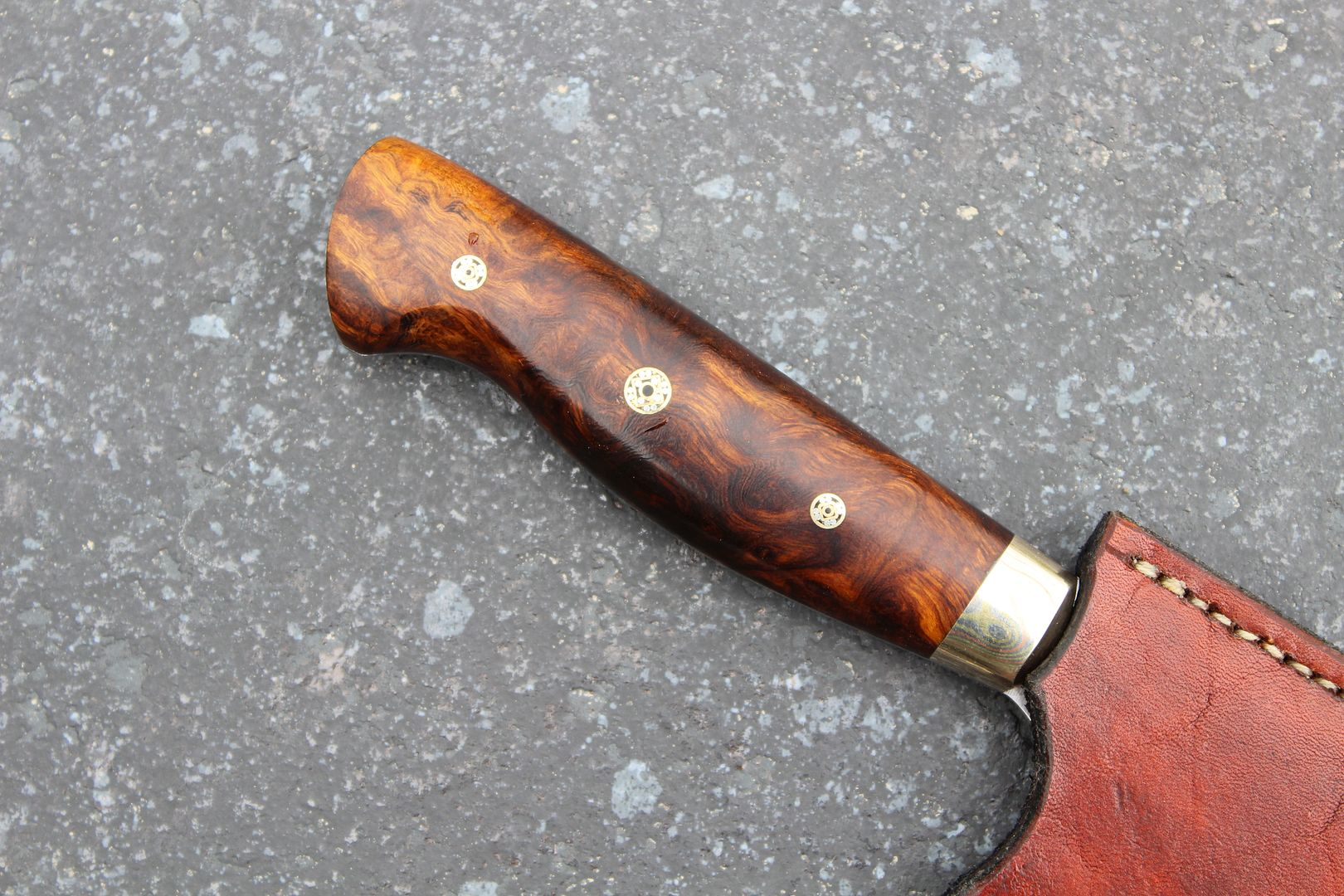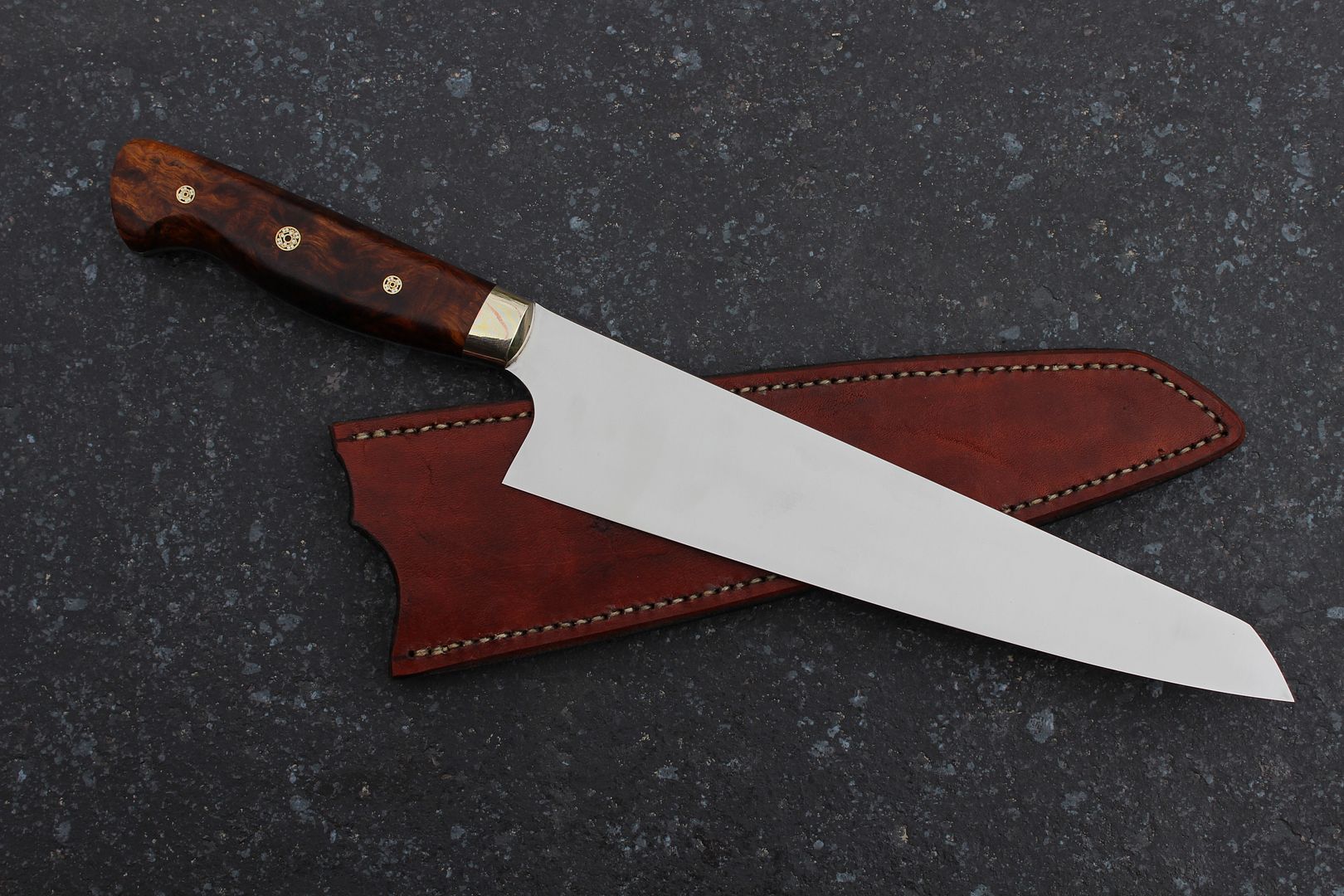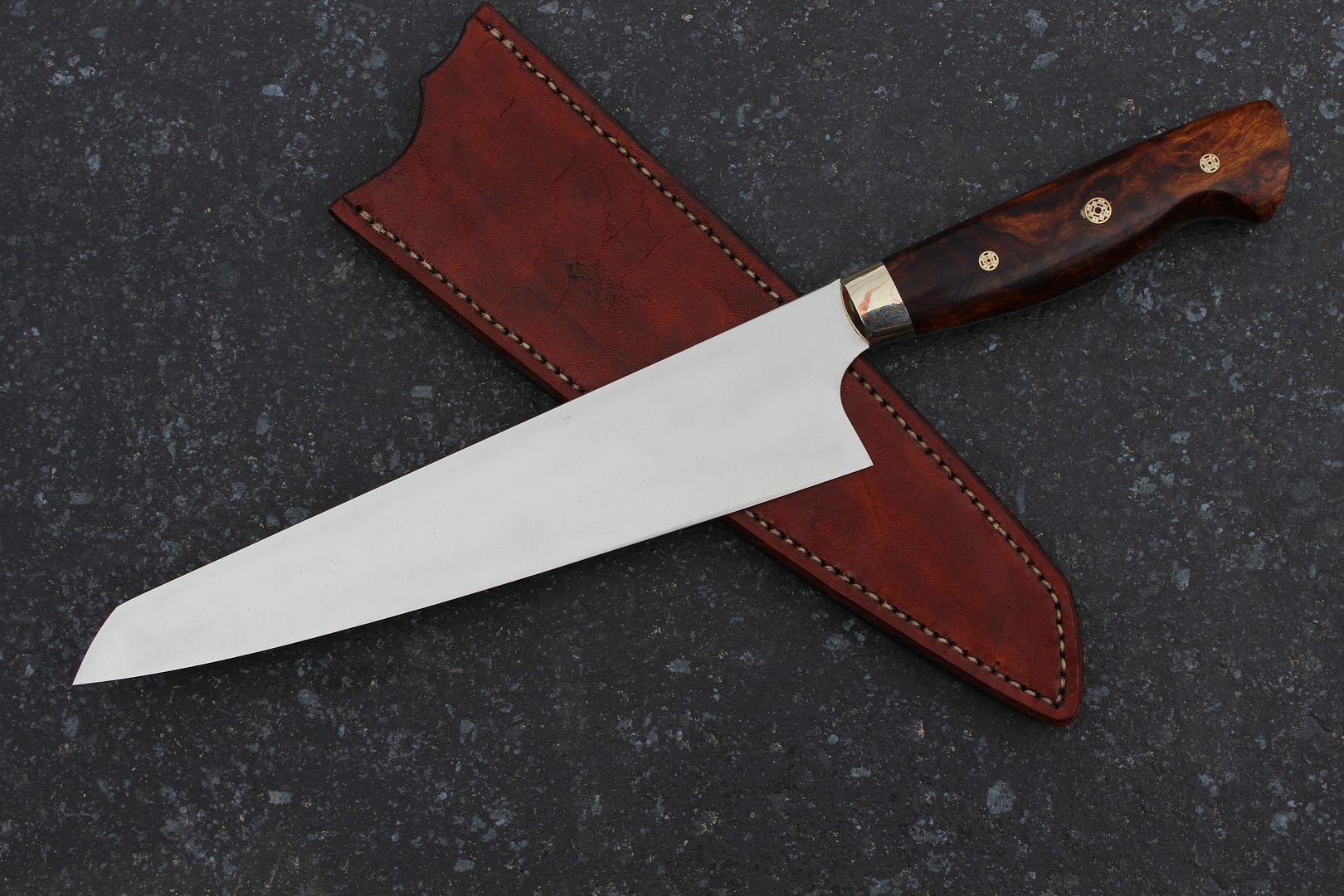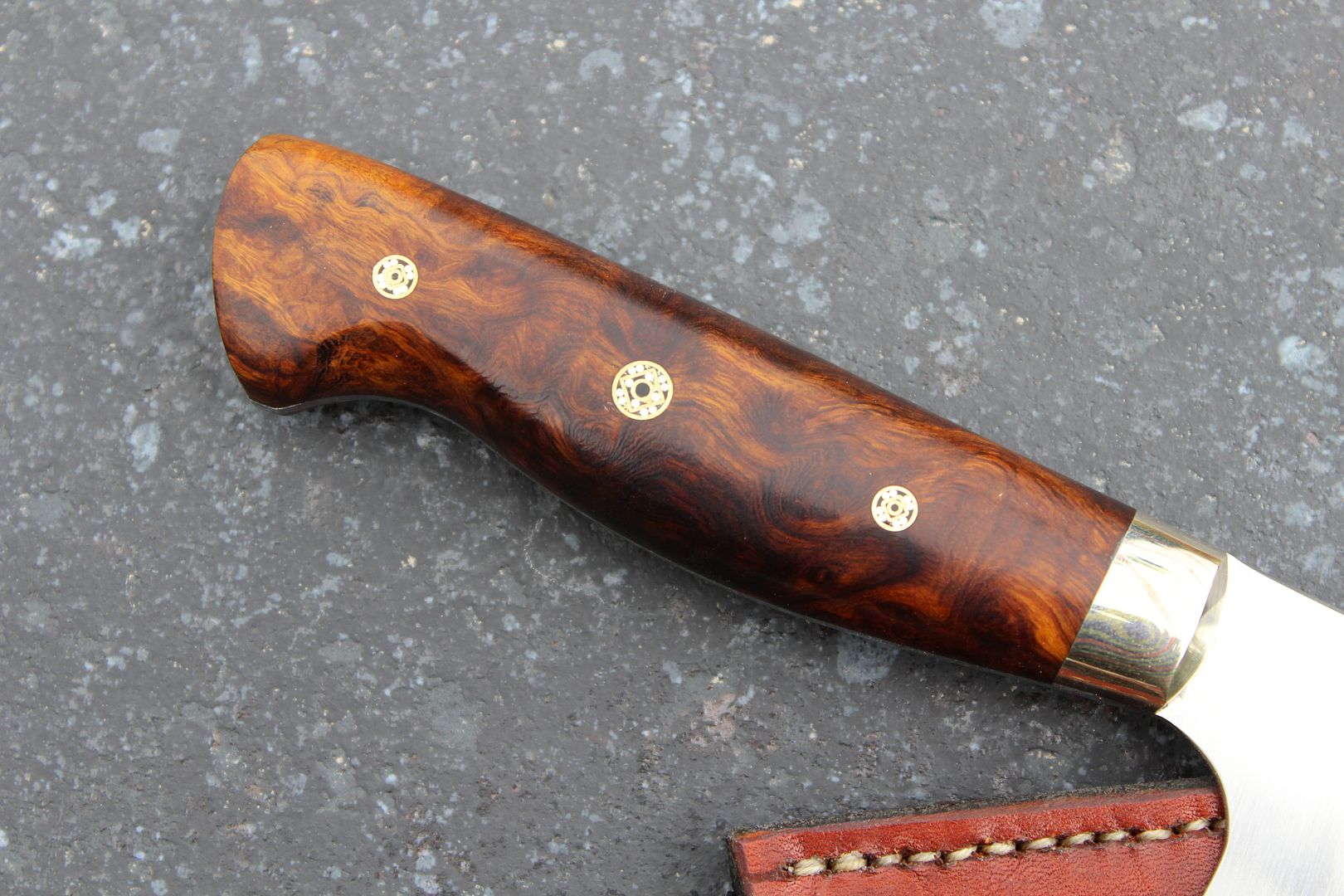 Next is a damascus Gyuto, blade is a lazy ladder pattern, consisting of 1084, and 15N20 @ HRC 61
Full distal taper, rounded choil, and chamfered spine. 250 mm on the edge.
African Blackwood ferrule, maple burl handle, with black G10, and faux ivory spacer.
Saya is a 2 piece, faceted build from some awesome figured maple. This one doesn't have a pin. It is leather lined to protect the blade finish, and is a nice friction fit.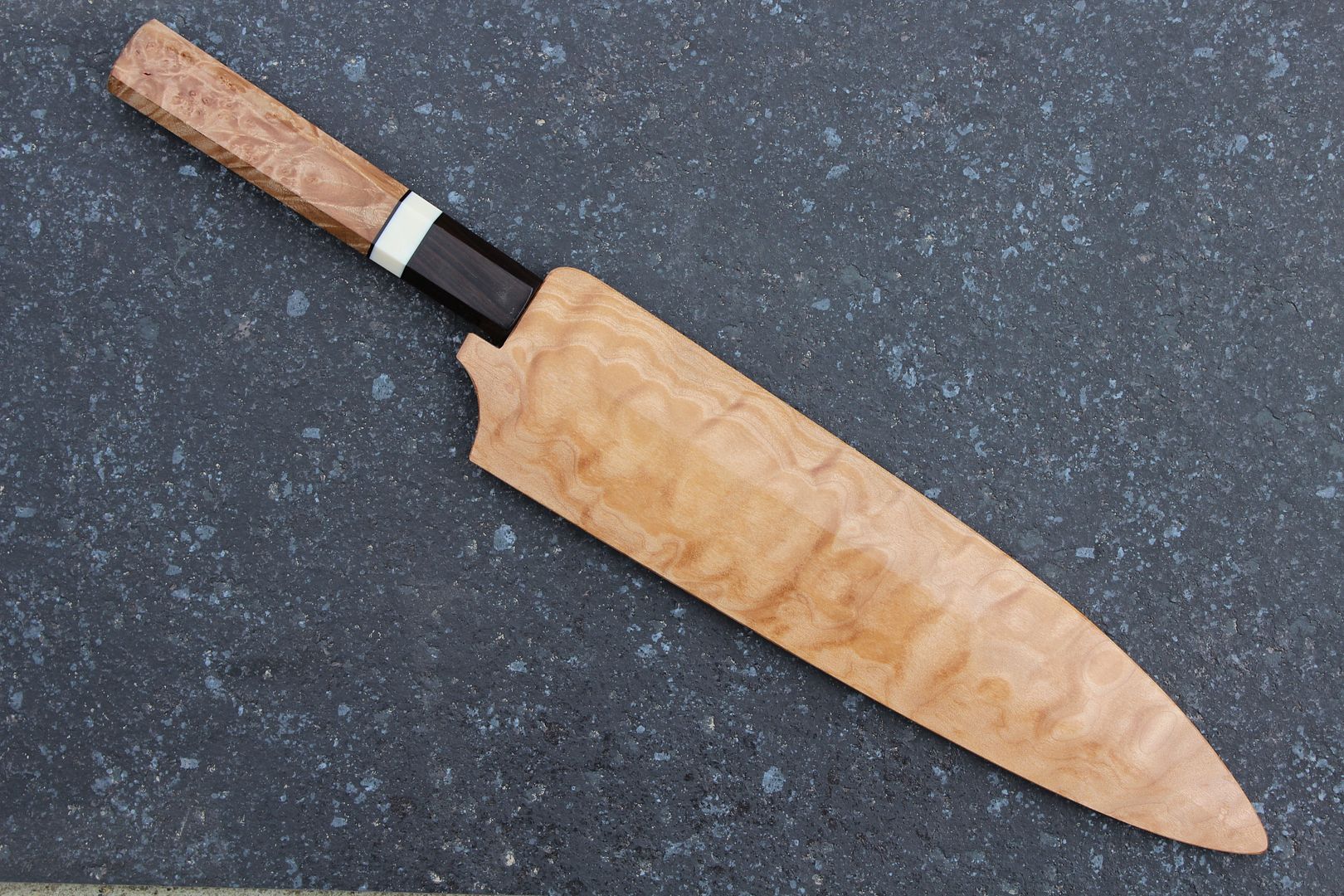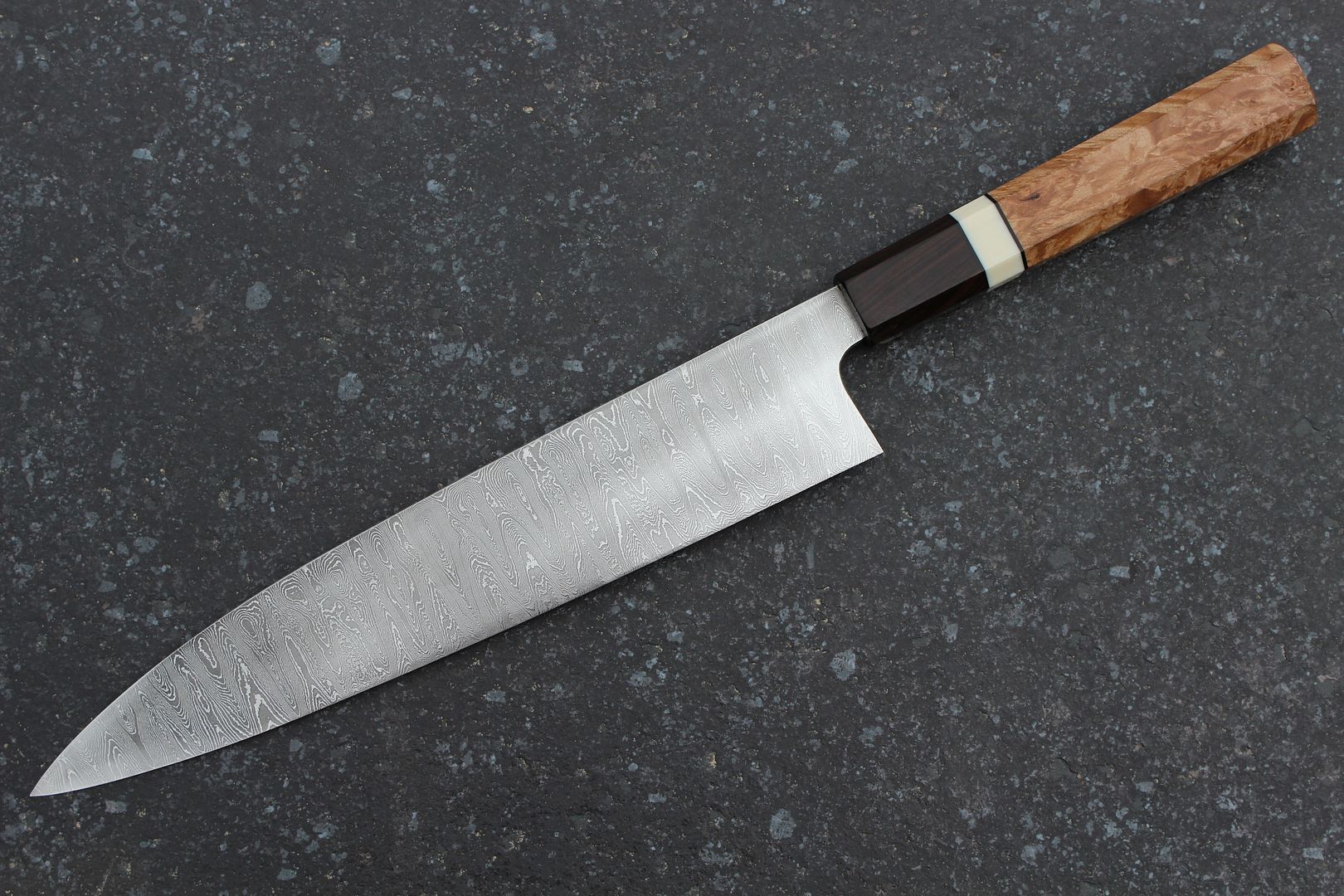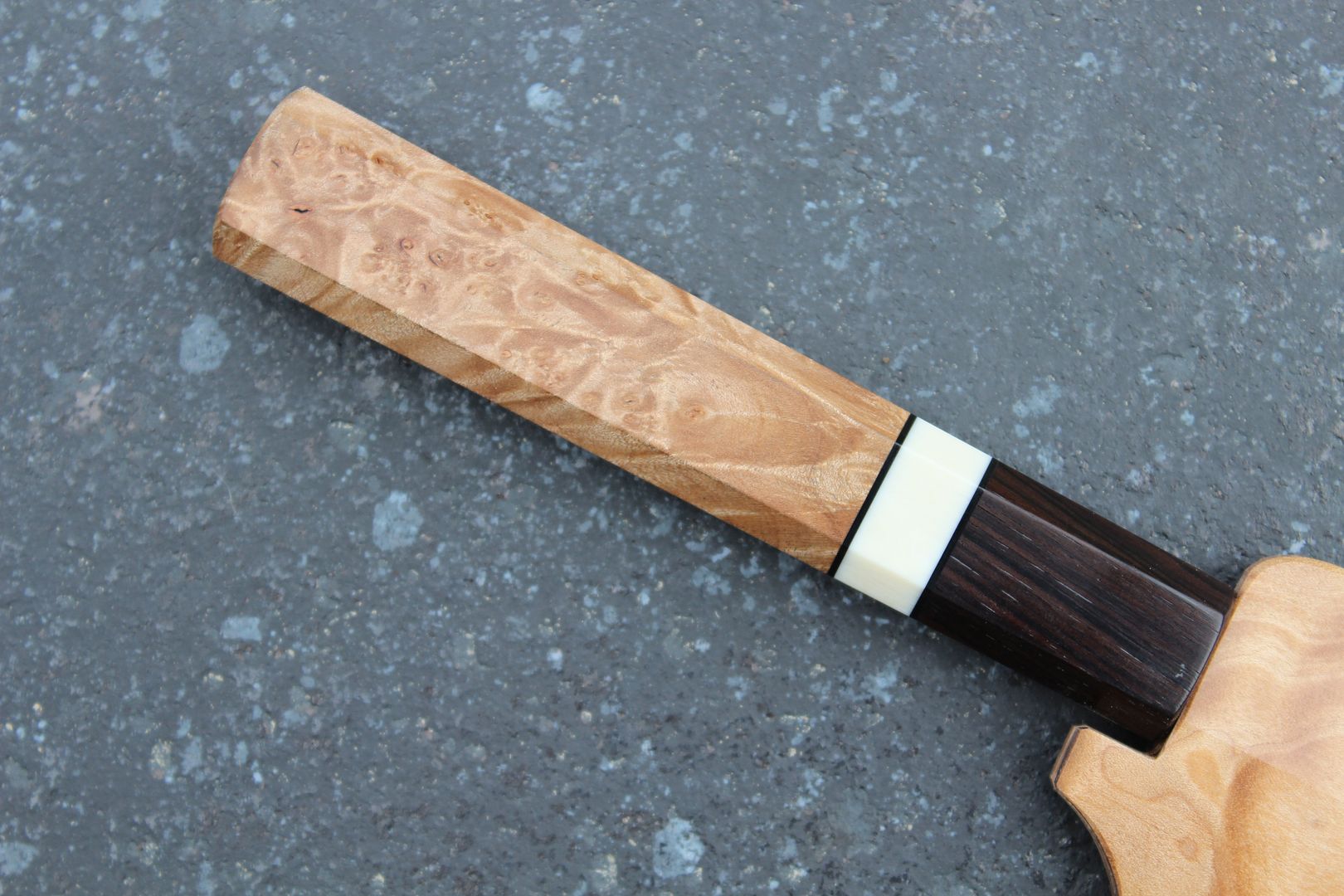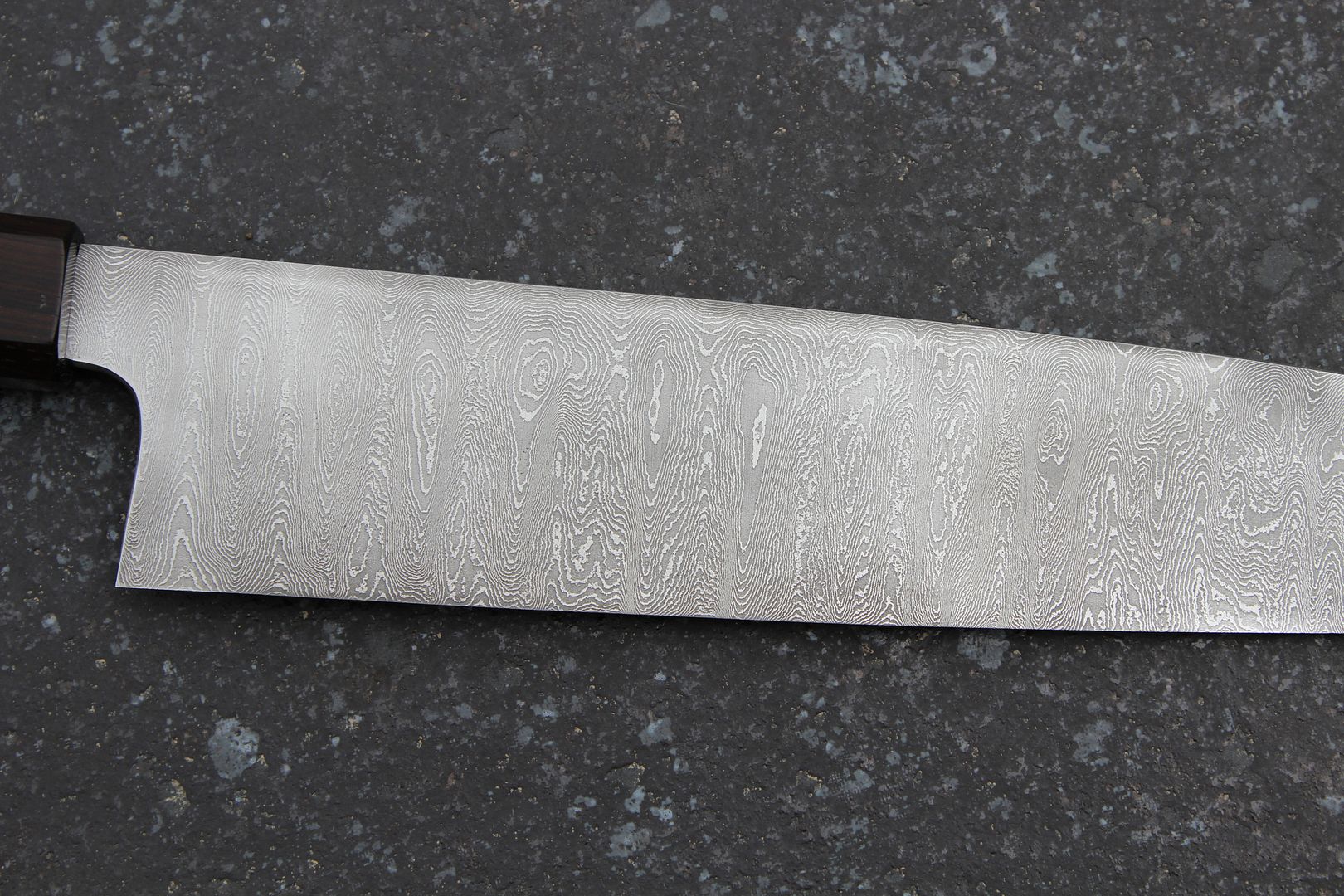 Next is a bit of an all-rounder. A small gyuto, or suji/gyuto cross
Alabama Damascus' Buckshot pattern, African blackwood ferrule, stainless spacer, and Buckeye burl handle.
210 mm on the edge
43 mm tall on the heel
3mm thick on the spine, full distal taper, thin nimble tip with stiff flex in the front quarter of the blade.