I seem to be addicted to trying different stones and have a nice stack now. Love these stones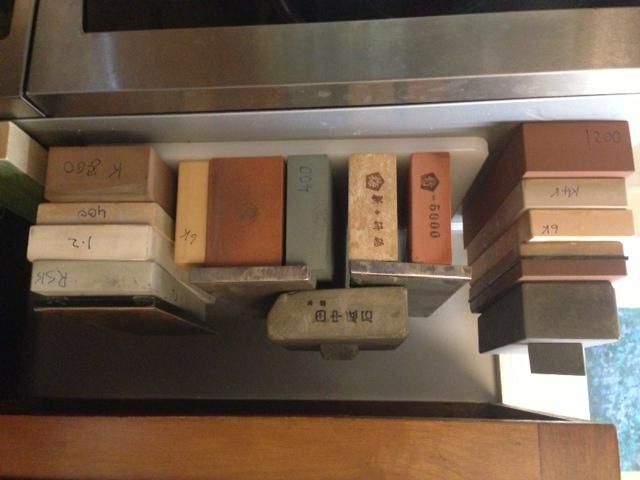 I sharpen for pleasure, relaxation, its Zen to me. I'm not looking for the ultimate speed, or a stone that can cut every metal known to man. My criteria is does it feel good doing it, and can it cut the metal I have.
The first stones I had was a King 1K / 6K combo stone. While many poo poo it, I really liked it, and it ended up at my girlfriends house where I sharpen her AS Gyuto.
While I have many stones that are "Better" by conventional wisdom, I still missed that King so while at WoodCrafters the other day, I tried to get another. They had a 6K which I got, but they where out of the 1K stones. I was really bummed, but they did have a King 1.2k, so I thought I'd give that a try.
I get home and set the King 1.2k up. Lapped an 1/8 of the top to get to clear stone, splash and went.
OMG, friggen sharpening nervana. I was totally blown away by the feel. For what I am after, its perfect.
Okay, so its a King. It likely wont cut some of the exotic steels, and it might not be the fastest cutting stone ever made, but what it lacks in speed, for me, it more than makes up for in feel.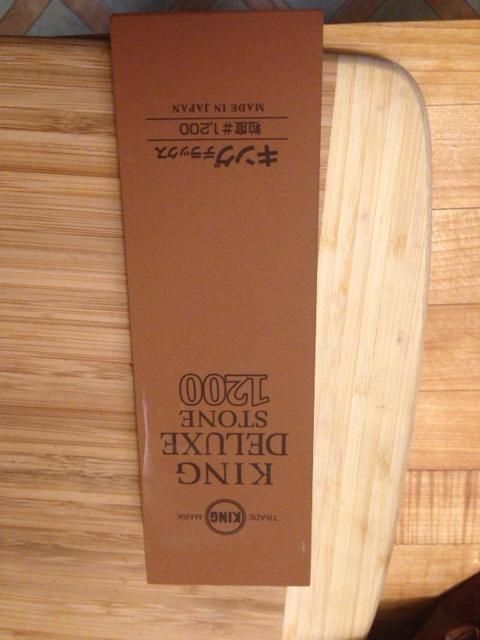 May you all find your sharpening Zen..... my wish for the day