ken123 wrote:MR,

You only measured angles to 1 degree accuracy? You left out the extra decimal point

Also you mention a final finishing stone, but not the whole sequence. We need more data to make decisions here. Without more data, we might just have to call this hype

Also could you resort the list by angles used? And then by stropping compound used? And provide HRC rating for each knife?

+1

Getting back to the real topic, while it might be fun to make a k390 knife for someone like me or other steel junkies who have diamonds and CBN over the entire range of grits, do we really want to stick Mark with a knife that will be near impossible to sharpen just with waterstones? And with less rust resistance than m390?

If the idea is to make a knife that uses diamond plates for sharpening instead of waterstones, this would increase the use of CBN and diamond films in coarser grits, so perhaps I should say it is a great idea? I'm just not convinced that k390 is a very practical for most people in the kitchen. It also remains to be seen how acute of an angle it can sustain with 9% (to one decimal) vanadium.

Caveat emptor.

---

Ken
Ken:
What you see is the first 5 pages of a current total of 31 pages.
No, I like to work with whole numbers as it is quicker to perfectly match with the Angle Cube.
My data works for me - I try to keep it simple, yet practical & easy to maintain.
Regarding Hrc rating - impossible to determine for each knife - I do not bother - those I know, fine - those unknowns, also fine - the brand name is a good enough indication as to what to expect when I sit down to sharpen it.
Sorting my list - you kidding me, I hate typing & configuring software......
Stropping...??.....what's that...??.....
I think you guys get the drift....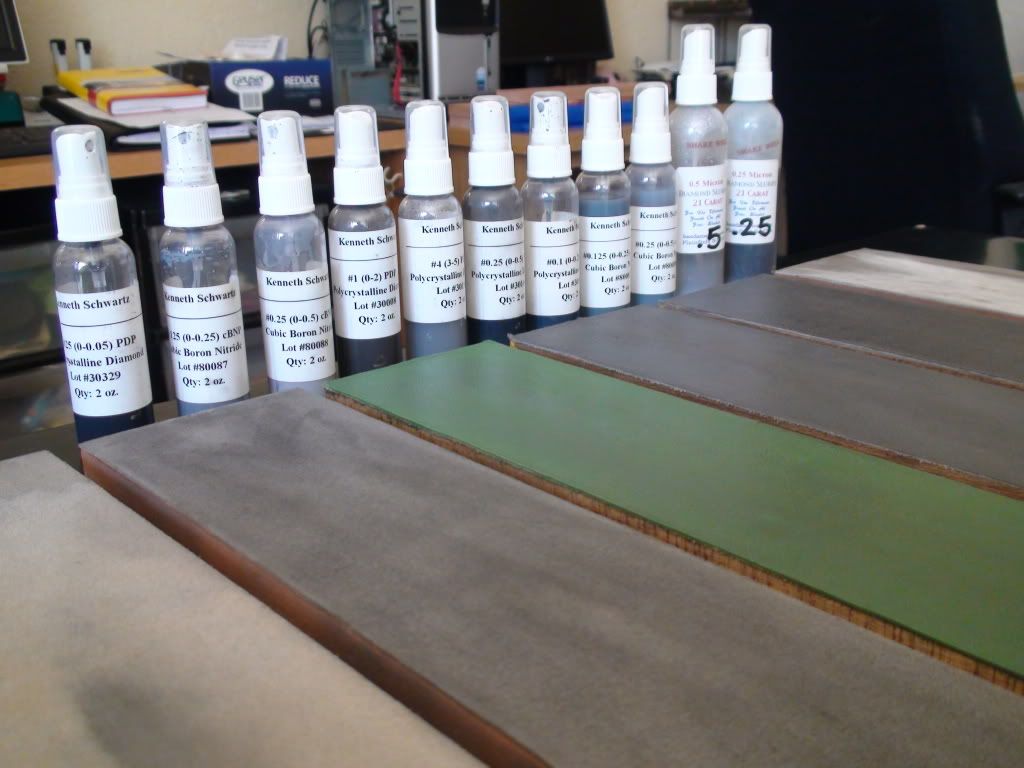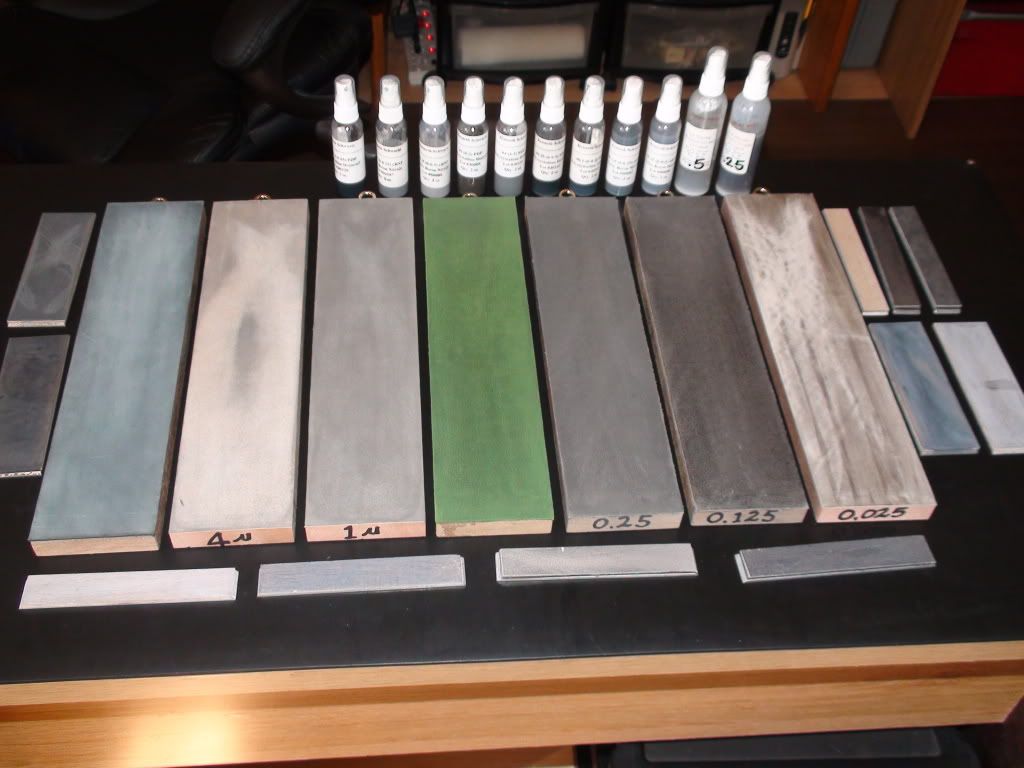 K390 is no different than other carbon steels in the maintenance(rust/oxidation) arena.
Lastly, I see myself as just an average sharpener able to get the job done - I stake no claims to being "great" at it - for me (in South Africa) it was a long & very expensive journey which I feel very humble about - I do not need to prove myself to anybody, and do not intend doing so - maybe I am pissing the pot totally miss, who knows.....