K390 is to M390 what S110V is to S90V.
The Shaptons series does fine - just takes somewhat longer - the Choseras work very slow - the Sigmas Select II work well - Jnats very, very slow - recommended to use diamonds first, then refine with stones.
The hardest blade I sharpened was a Farid CPM-121 steel, using Sigmas Select II (these stones are exceptionally great, with little recognition bestowed upon it) - it performed fine (that was before I had the Shapton GS stones).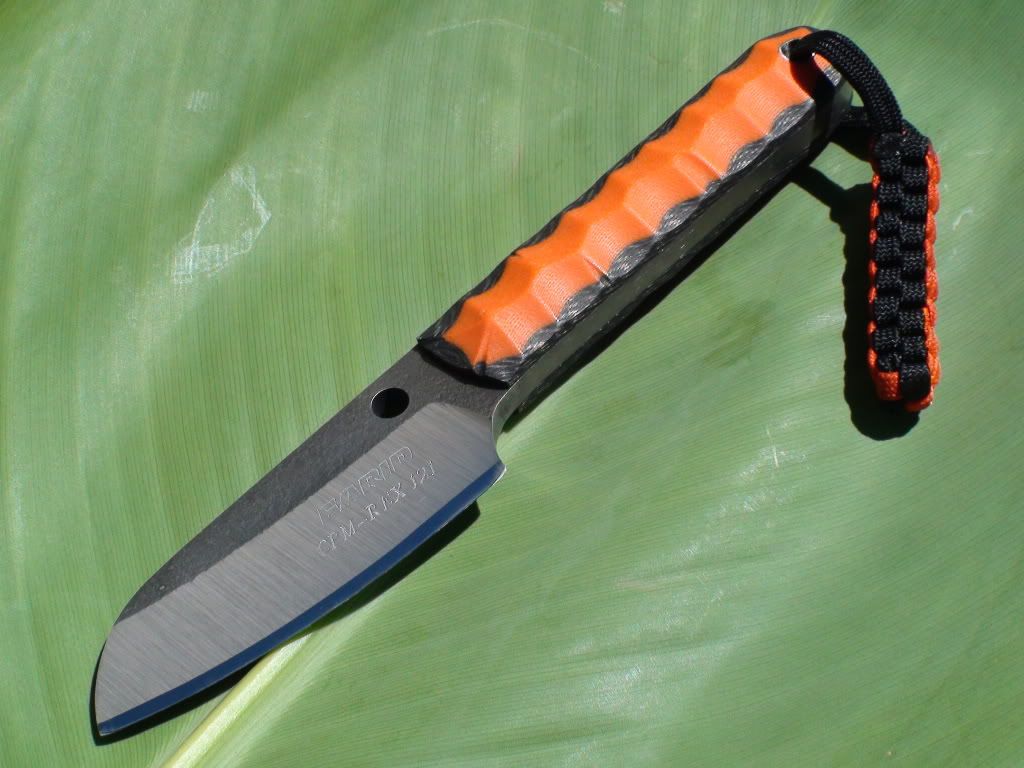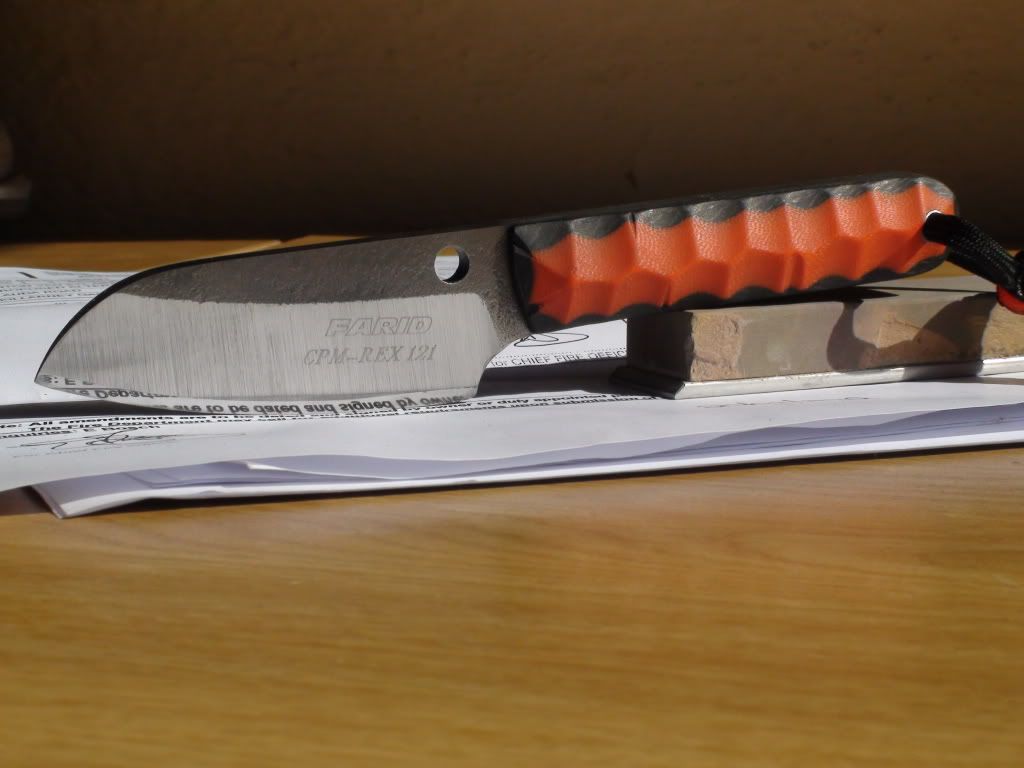 Mark:
Request please:
.......consider a perfectly 3/4 flat blade edge length if possible........
Thank you for your attention - maybe a poll in this regard....?????
Here's a link with more info:
http://www.bucorp.com/knives.htm