For some customers and for some of their particular knives I get a little more fussy when I return them. I found a really cool Japanese Ikebana store here that sells beautiful paper. For those special knives or customers I wrap the blade in the paper. I do this mostly for me, it makes me feel good about the process.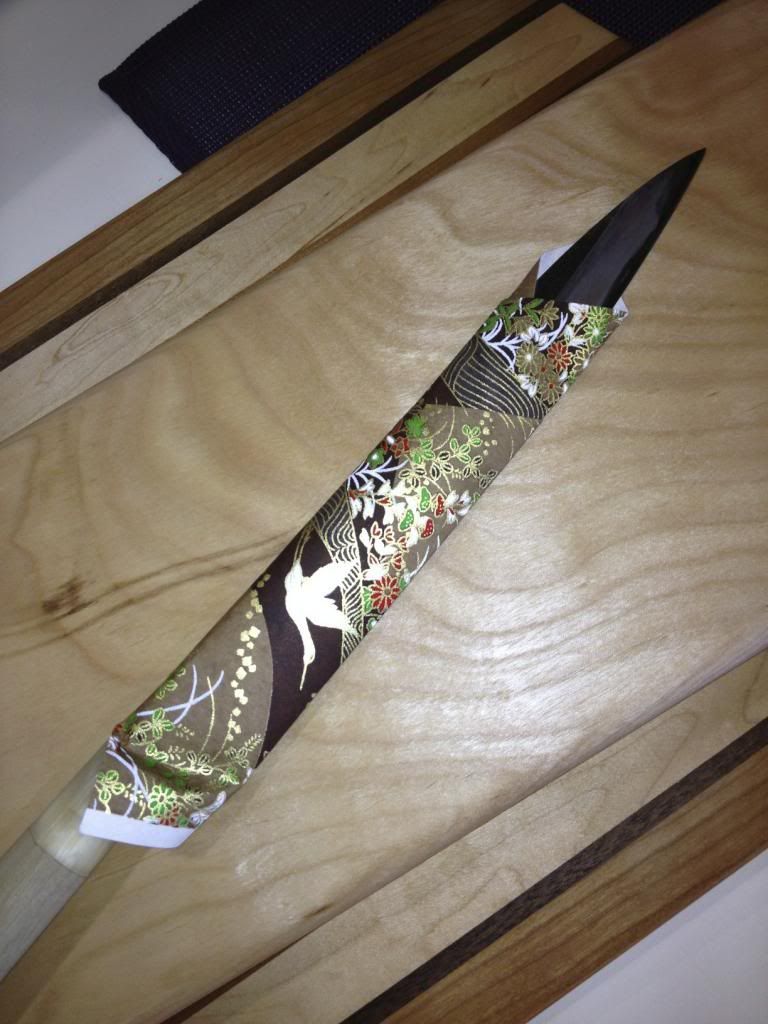 I don't even know if people care, as I said, I like it. Then I wrap the knife or knives in foam and then cover that with this simple but useful piece of paper I made up. The symbol means Long Life and I have a stencil of it.
Also on a different matter, I asked my neighbour, a retired engineer and wood worker to start making handles and repairing handles for me. He has done a couple so far and I was delighted as were the customers. He is making another one now I will post a shot later.
When I got married 32 years ago my dad took a 120 year old pine board and made a headboard out of it for a bed he made us. That bed has long since gone but I kept that board and asked the fella to make a briefcase to carry my knives around. I was really surprised with the results and now I carry it with me all the time when I deliver knives.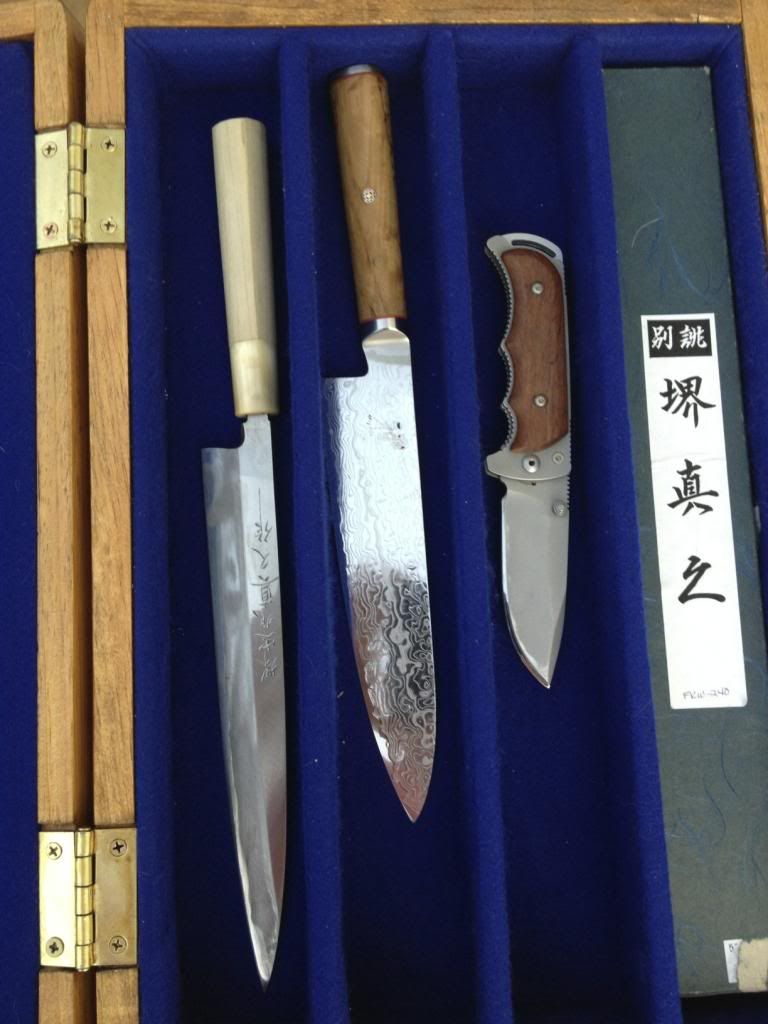 Just thought I would share this with you folks.
Take Care
Peter