I have since had the opportunity to sharpen several more knives including those belonging to the top chef here in Halifax, his knives are extremely important to me and they undergo severe scrutinization upon return. This is my fourth time with them.
So the Nubatama stones I got from Ken have been unleashed in all their glory.
Here is my final review with close to 35 knives in,
Nubatama 150:
I had the opportunity to sharpen at the high end kitchen store here on Saturday so that brought some very dull knives to my hands.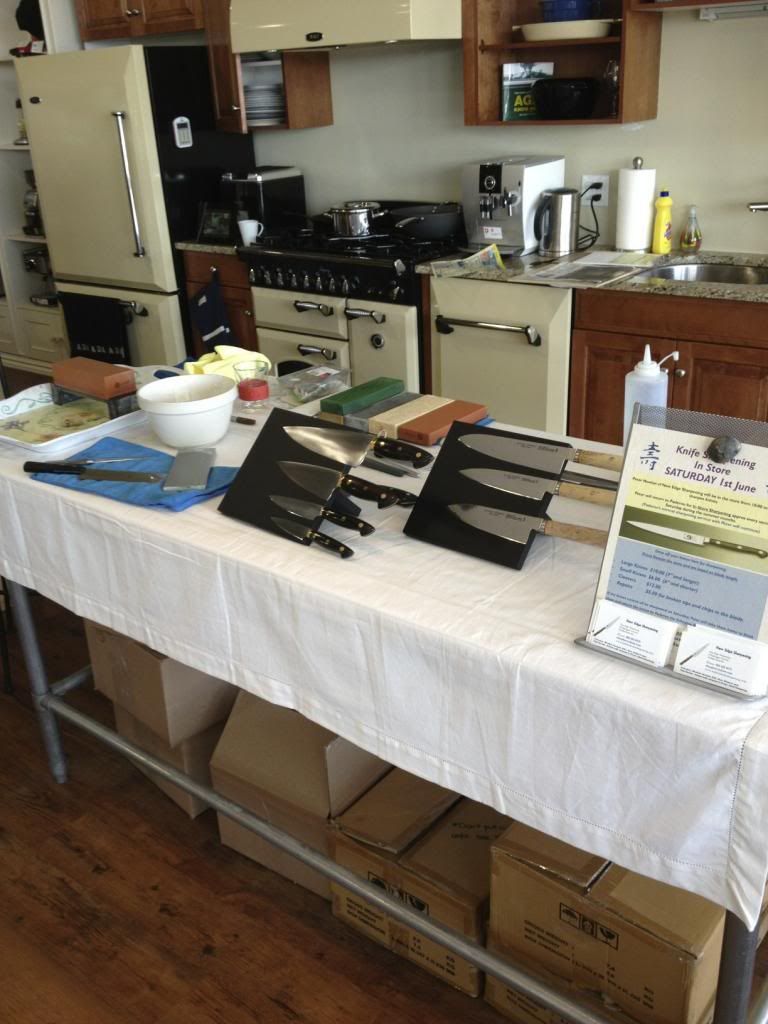 I am now absolutely in love with my 150 stone, I even solved water issue, which really wasn't an issue, it just acted like a filter at first but now after a really good soaking of several hours, it will hold water on the surface for a little longer. It just disappear as soon as you apply the water now. Here is the stone and you can see a little water holding on for dear life on the surface.
.
Now I did jokingly ask Ken for the Eternal line of Nubatama's, ones that would not dish. Incredibly, after this amount of knives, I have not seen any dishing at all, and I have continually tested it for flatness. COOL.
The Ume 1k is the next one. It is now my favourite stone. At first I was doubtful if it could surpass the amazing 1k Chosera, but as I said, it is my favourite stone. This is not to say that the Chosera is not an incredible stone, it is, I love it but there is something about this UME and the edge it creates. This stones makes me feel like a better sharpener than I am.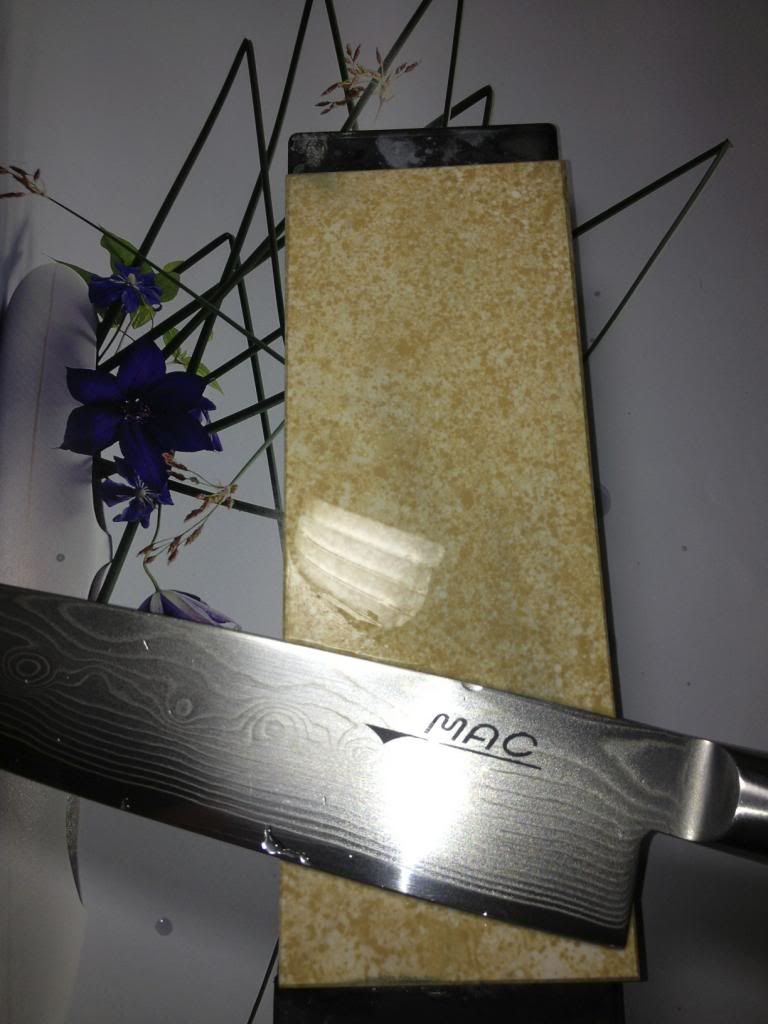 The 5K stone is of equal quality, it is silky smooth, a really effective finisher. It leaves a very nice polished finish and an edge that I would confidently give to the most fussy chef, in fact I will do this tomorrow.
And the wondrous 5K
My line up has been for the Atoma 140, Nub 150, Chosera 400, Ume 1,000, Shapton Glass 2k and Num 5k.
I'm a happy man