Here is one getting tested for me by Salty. It is a new carbon steel for me. Came out of HT at HRC 69, I drew it back to 64.5. I apologize if I already posted this here somewhere, but I couldn't find it.
Transitional grind. Convex lower, and slight hollow upper blade.
It has a G10 ferrule, stainless and mammoth tooth spacer
African black wood handle, wood from Mark at Burl Source. This stuff polishes up like glass!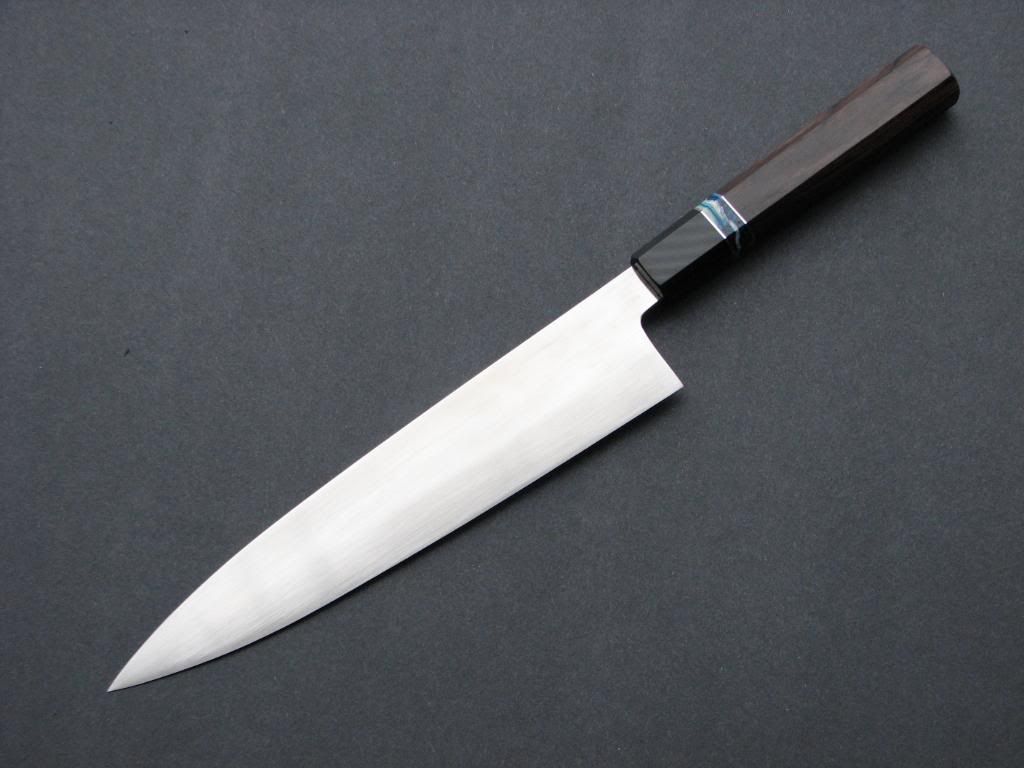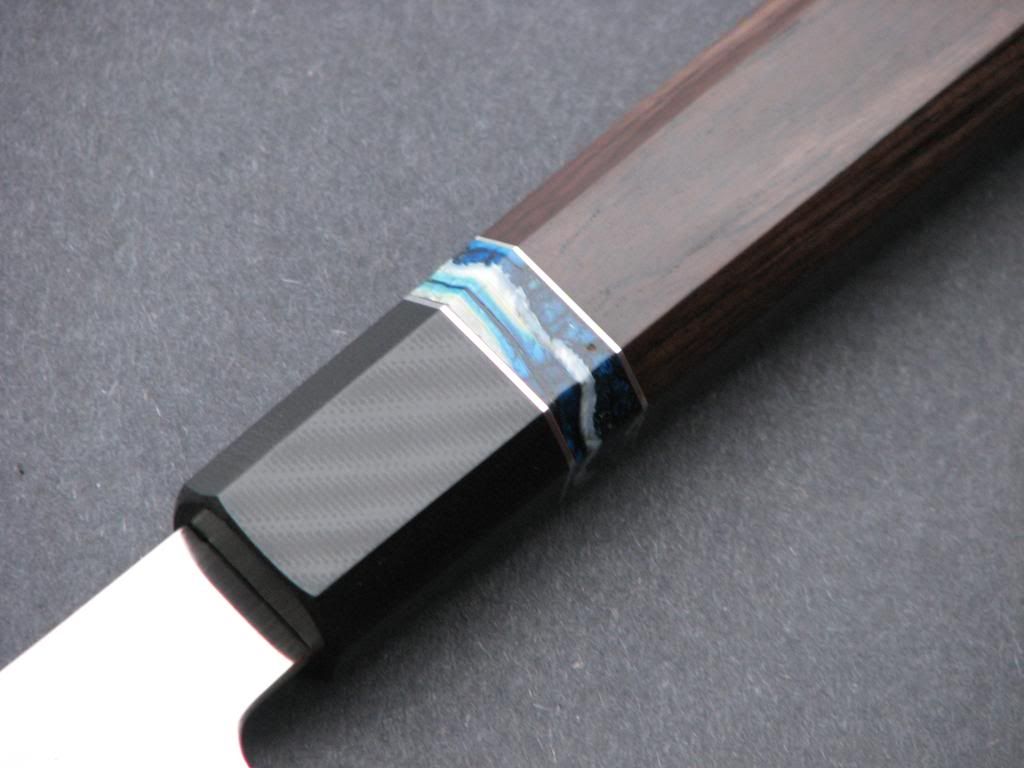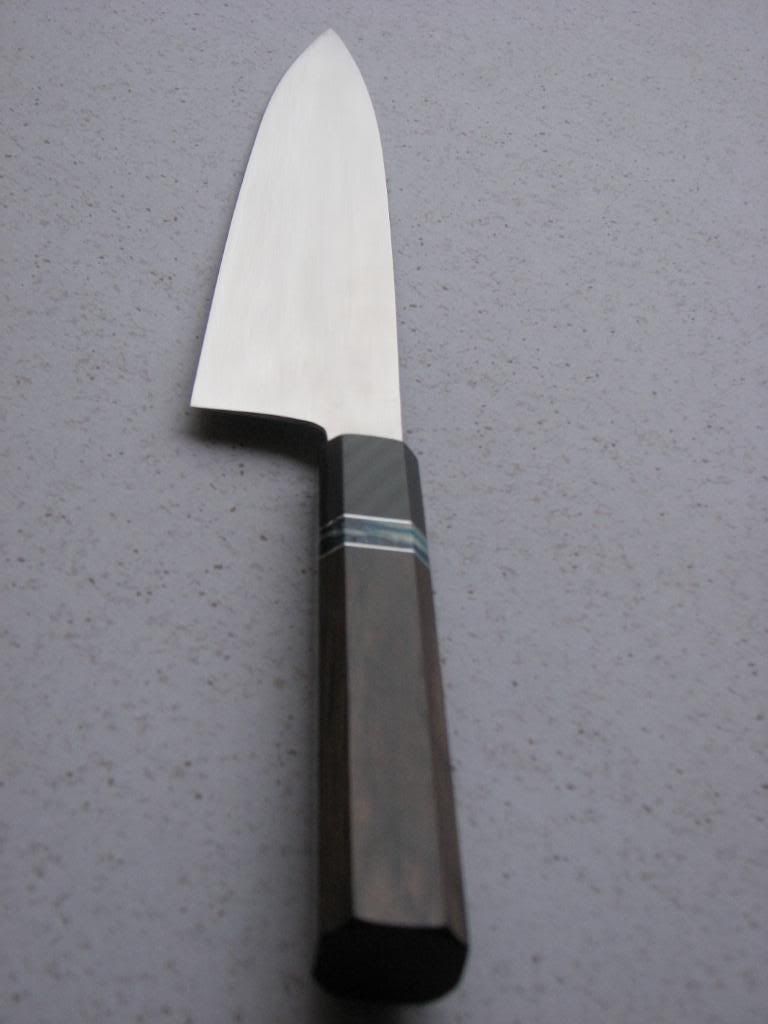 Here is a video of Salty giving it a run... Hope he doesn't mind me jackin' his vid!