A selection recent work:
Wakui Nashiji 240. Buckeye burl, Bog Oak and silver handle with figured Walnut saya.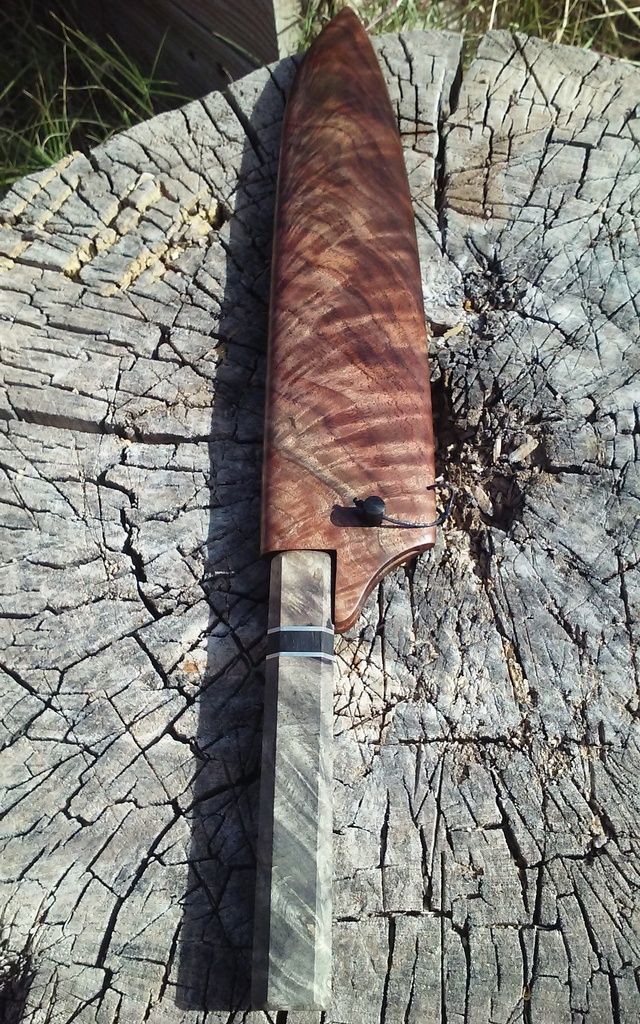 Anryu 210 with Desert Ironwood handle, Bocote saya.
Konosuke Swedish Stainless 270mm Sujihiki with Sugi saya.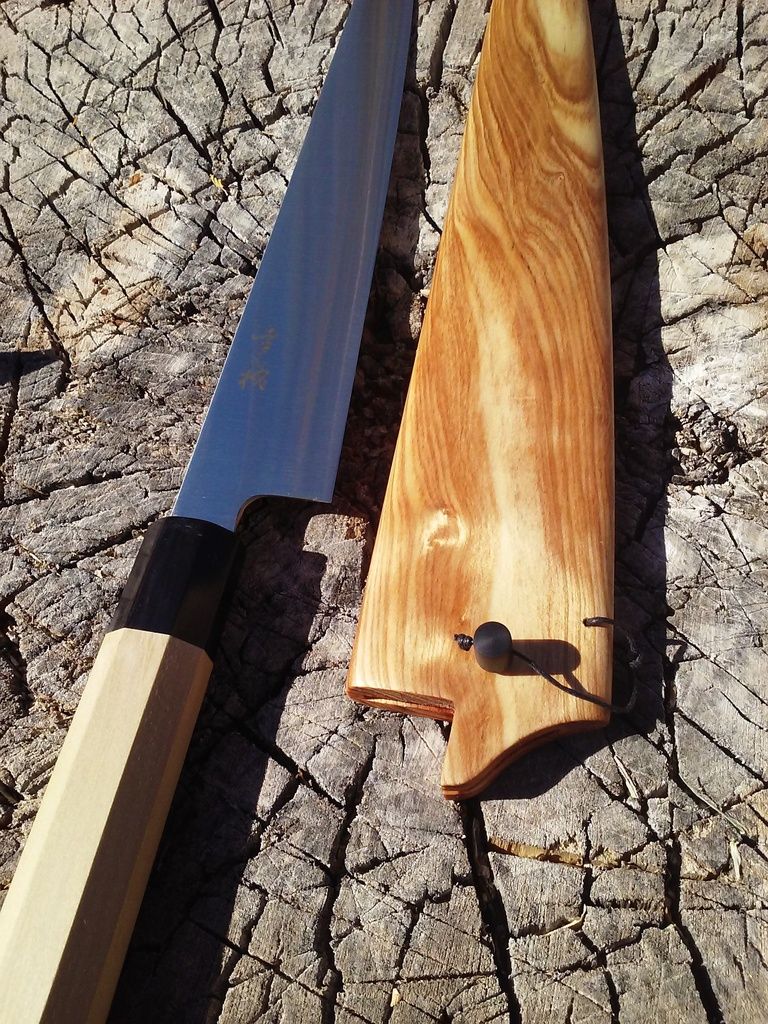 Kohestu AS 240mm Gyuto with locally sourced Siberian Elm Saya. It's nice to take wood from a tree that is considered and invasive species and is often hated, and transform it into something useful and beautiful.
A matching Spalted Tamarind saya and handle combo on this Catcheside chef knife. Handle wood is stabilized in house.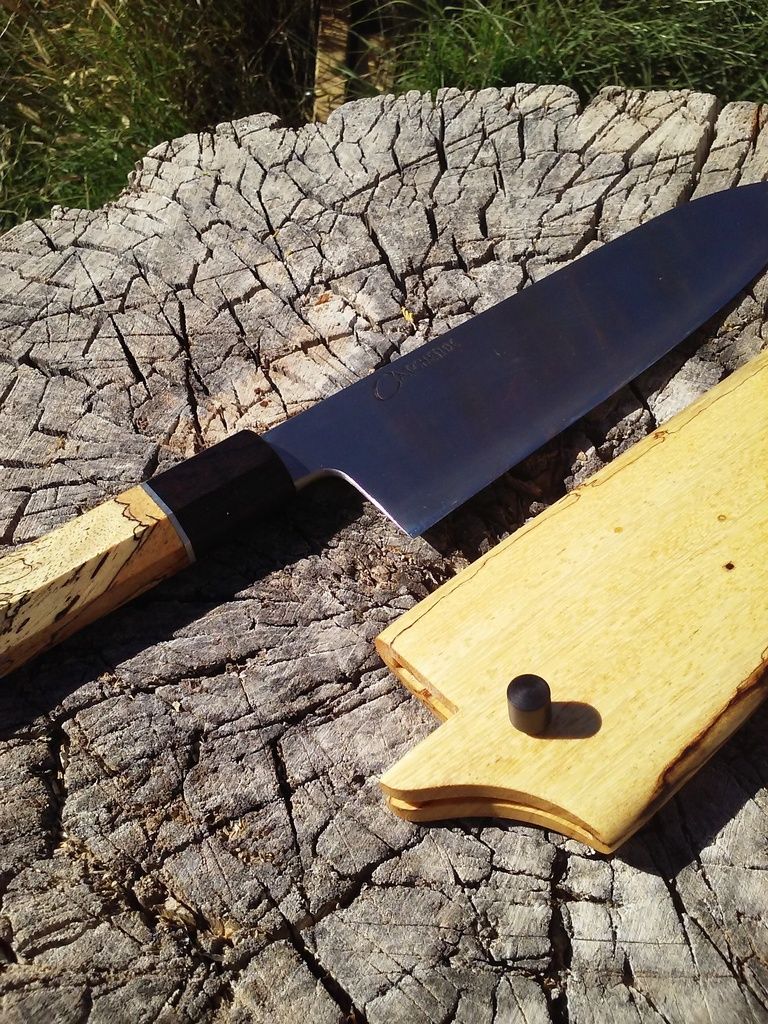 Haburn K-tip Gyuto with Maple burl saya.
Thank you for looking!!!