This knife belongs to DuckDuckDean, aka, Spencer.
I sold Spencer my Kamo AS 150 petty, and he loved the handle I put on it, and felt compelled to have one very similar to it on his 210. He also asked for a saya as he takes his 210 to and from work, and various locations.
All wood is unstabilized - natural.
Bubinga ferrule
G10 synthetic spacers
Gummy Cherry handle section.
Saya is also Gummy Cherry.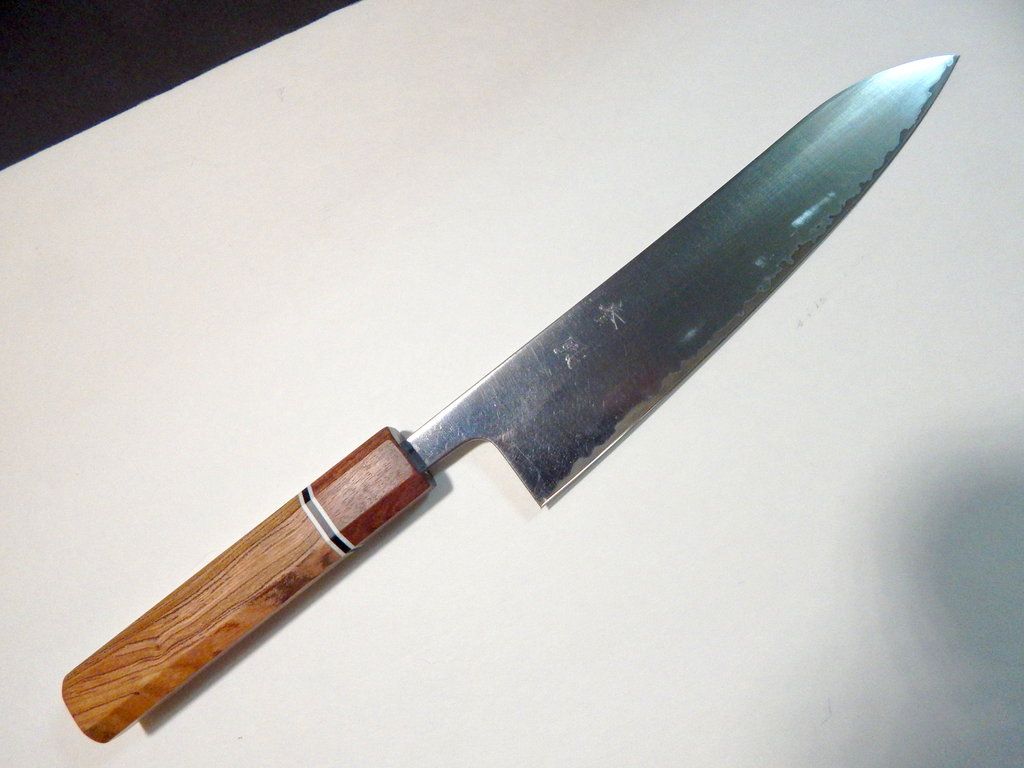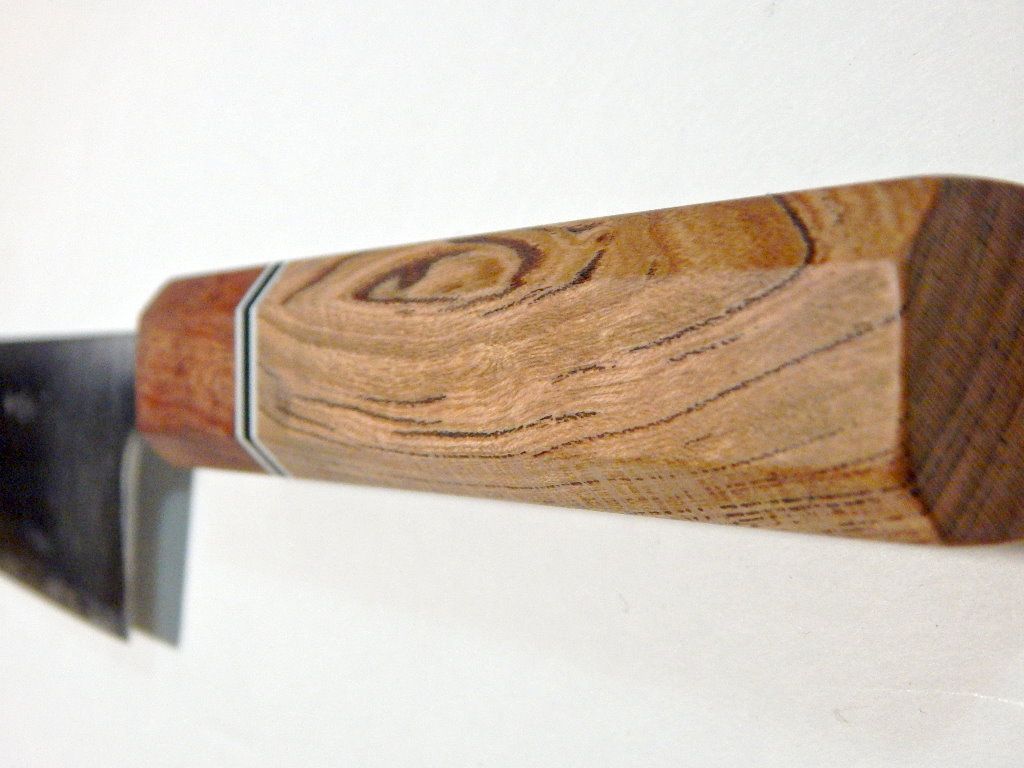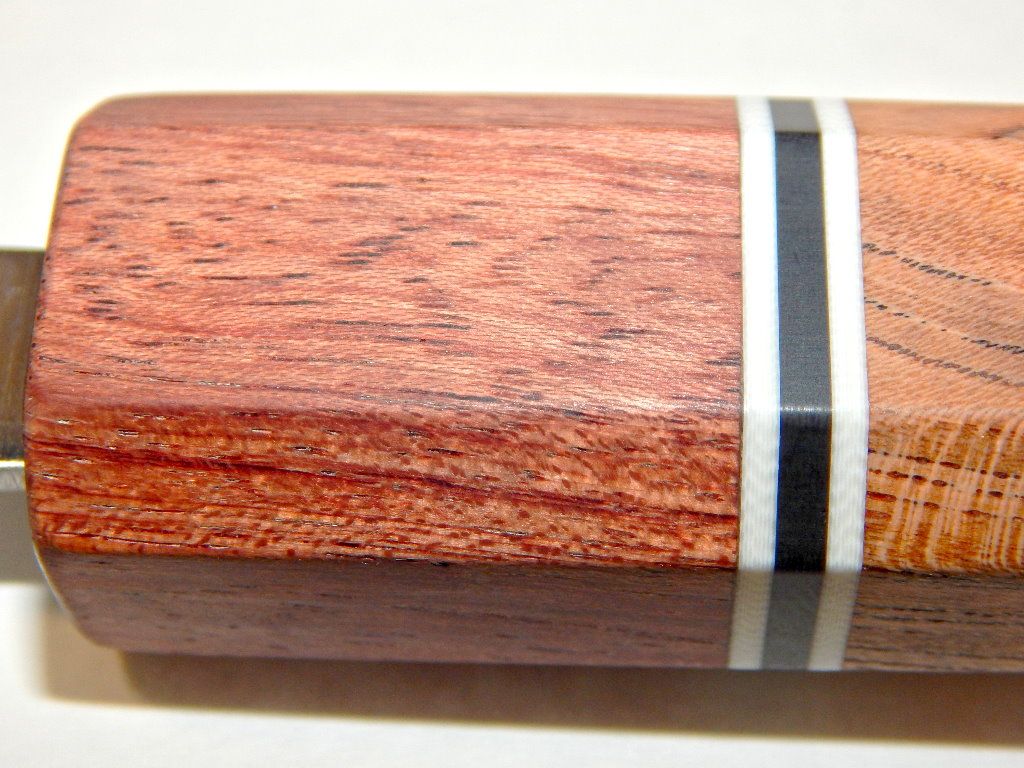 What look like scratches, are not. It must be tyhe grain in the wood, cuz it was all sanded to 800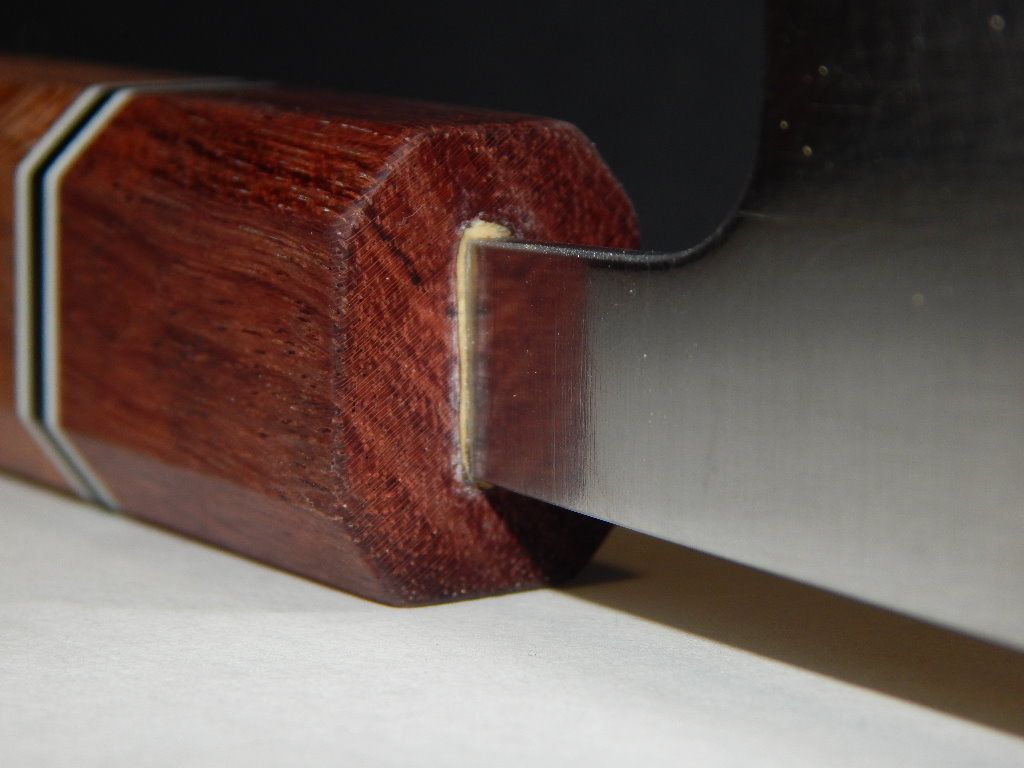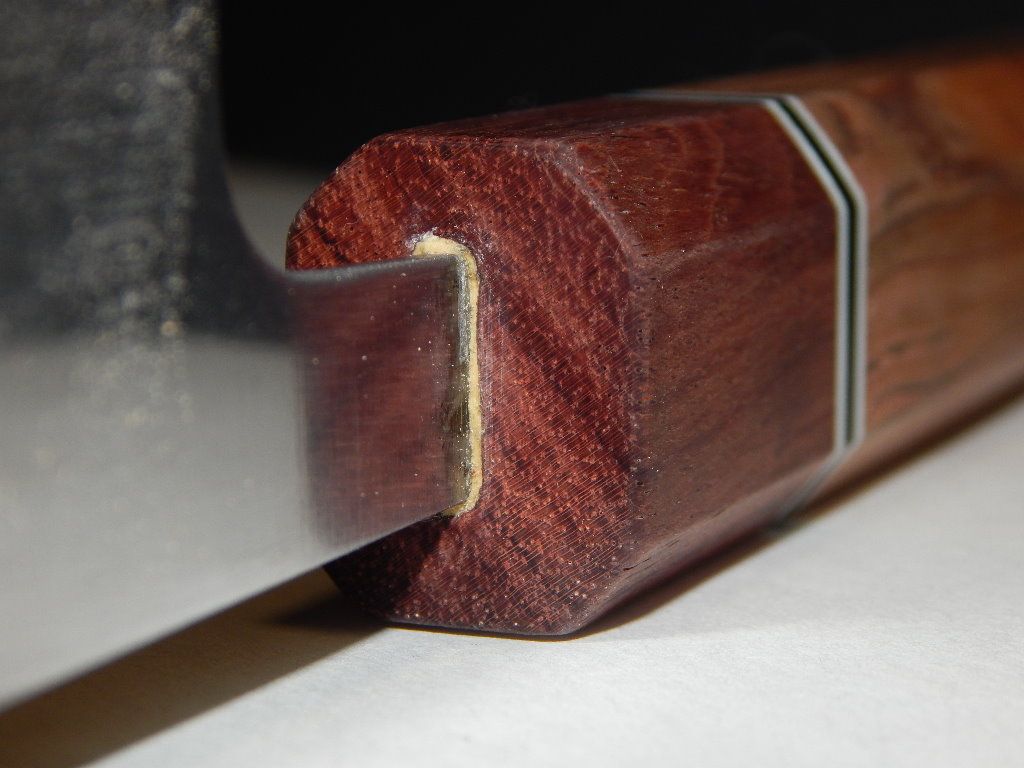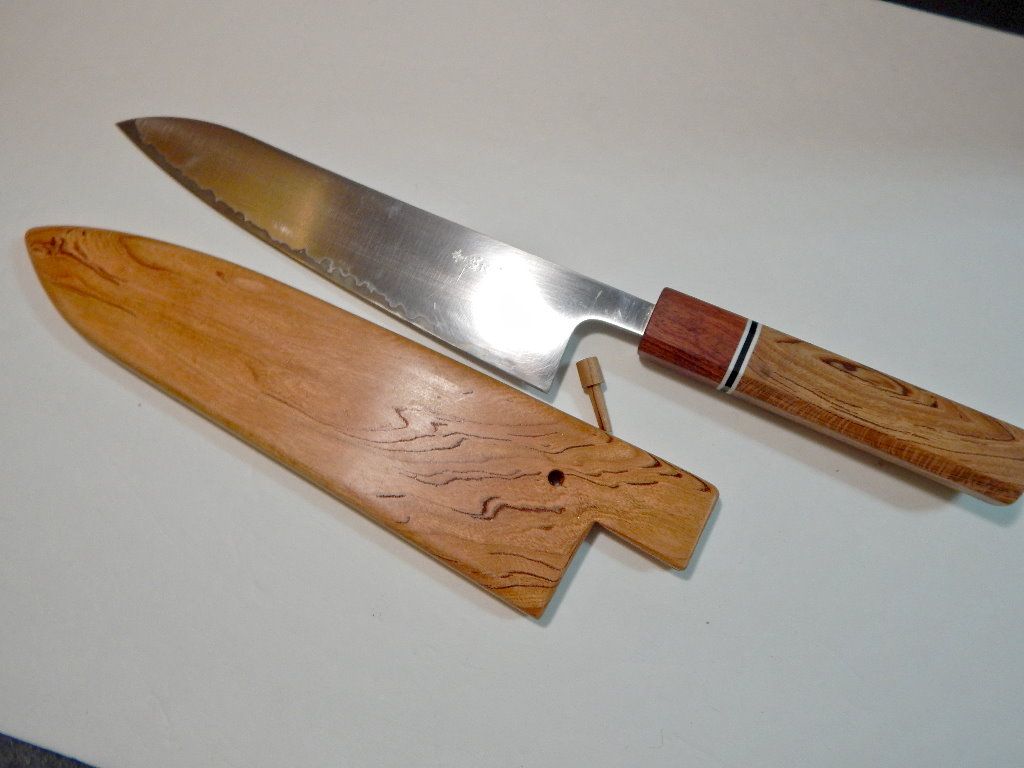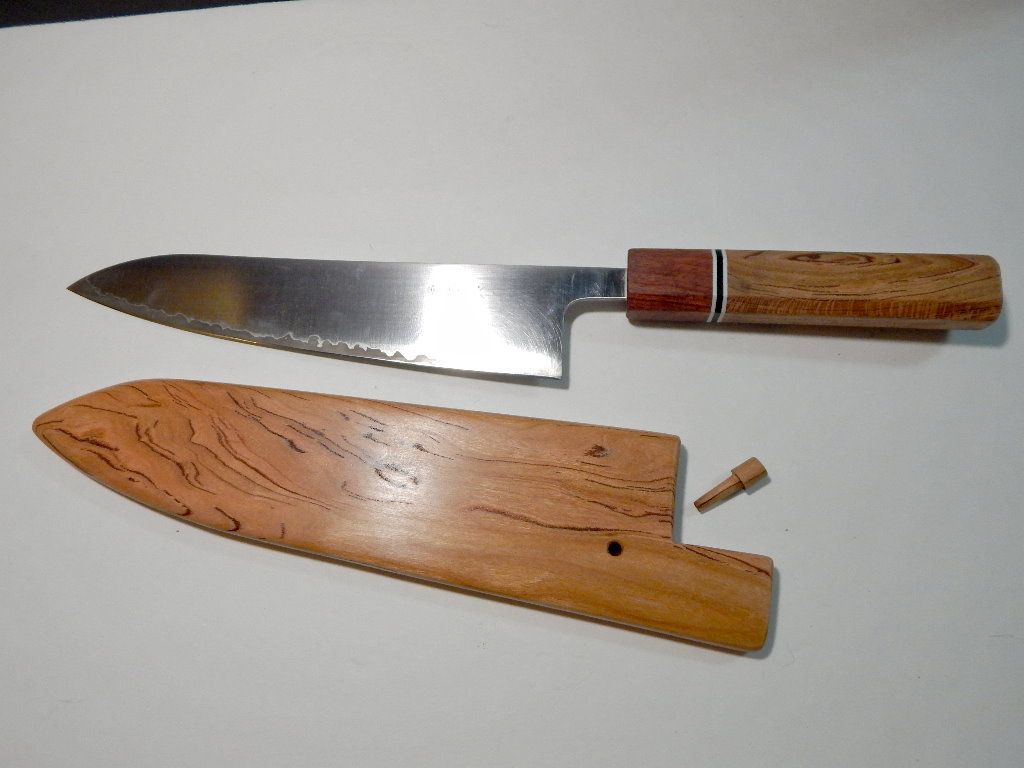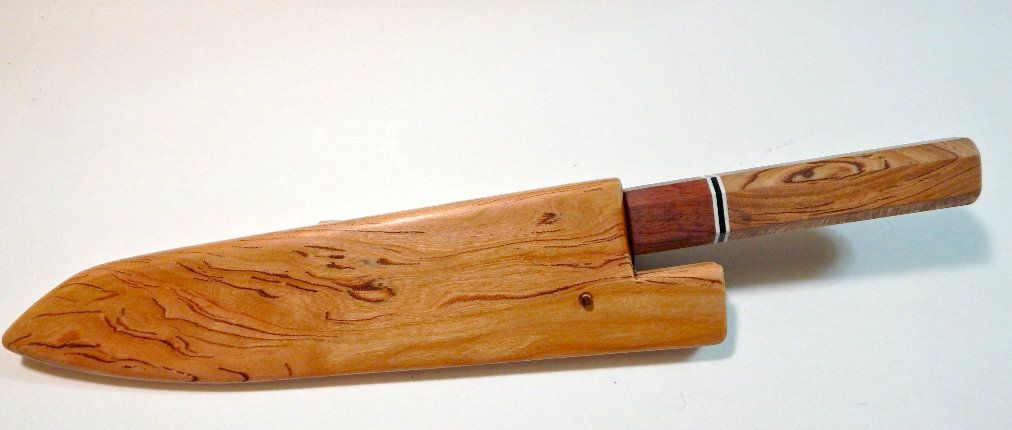 Thanks for lookin'

_________________
"Price is what you pay; value is what you get" ~ Unknown


Way Wicked WoodWorkz @ CKTG