Tue May 29, 2012 11:31 pm
Here is tonight's meal. Some of the ingredients you will notice from the Risotto. Meat balls, goat cheese, mushrooms and mozzarella with a little basil on top. Yummmm!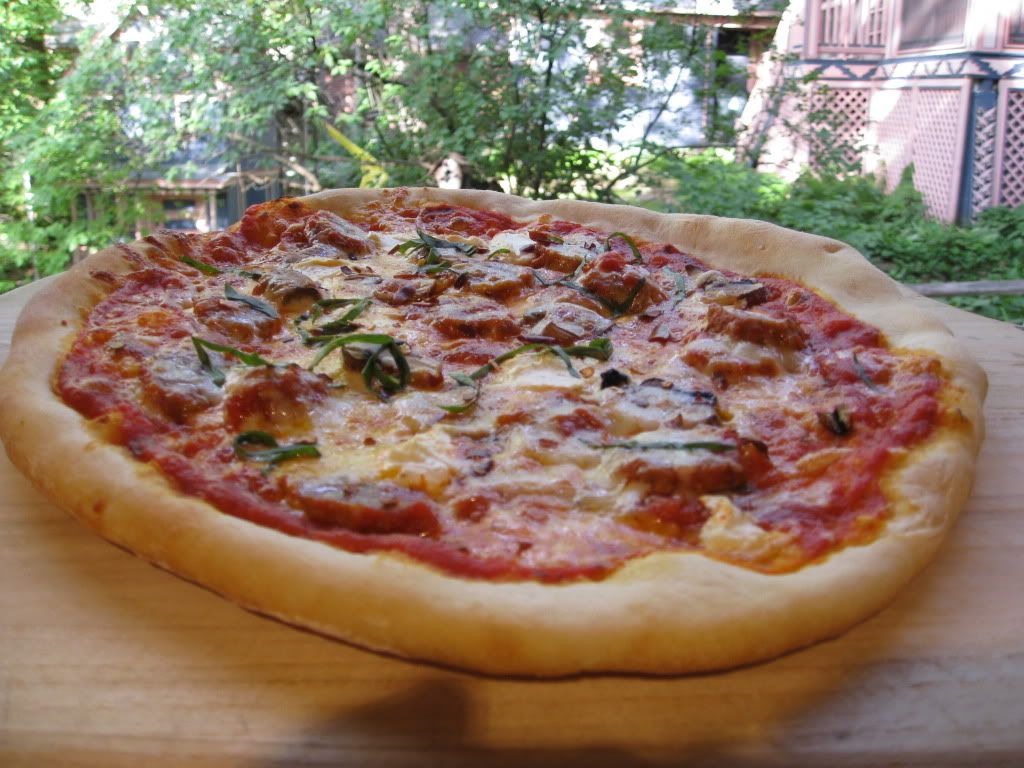 Wed May 30, 2012 7:50 am
Yummy, .... shipping costs...?????
Wed May 30, 2012 11:09 pm
It's hard to make a bad pizza as long as you get the crust right.