Fri Dec 07, 2012 11:40 pm
This one is now available from Mark!
PierreRodrigue wrote:This one is comprised of 1084 and 15N20

Specs:

cutting edge 122 mm

at the heel 22.5 mm high

thickness at heel 1.5 mm

Ivory ferrule, vulcanized fiber and copper spacers

Stabilized birch burl

Handle specs

12 x 17 mm at the front, 15 x 19 at the butt, 130 mm long.

This one will be available from Mark as soon as I mail it to him.
Sat Dec 08, 2012 10:42 am
You can send it to me, Mark will just sell it but I will treasure it!

Sat Dec 08, 2012 11:53 am
I seriously can't picture a knife being any more handsome than that.... just. Perfect.
Fri Jan 04, 2013 11:04 am
270 mm suji, full distal taper, rounded spine and choil
Hand rubbed finish
Handle is G10 ferrule, stainless spacer, and stabilized buckeye burl.
Full grain leather sheath, hand stitched.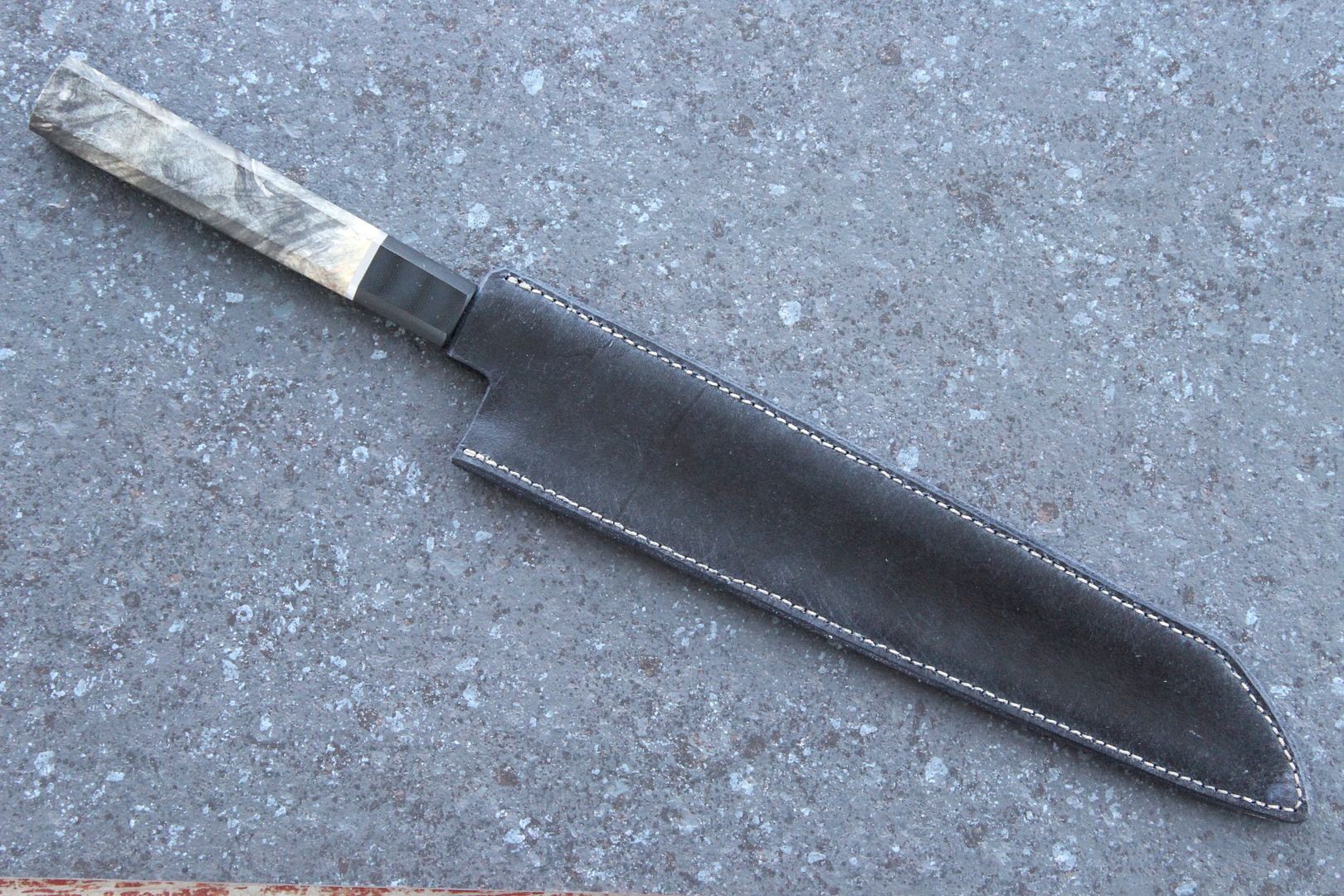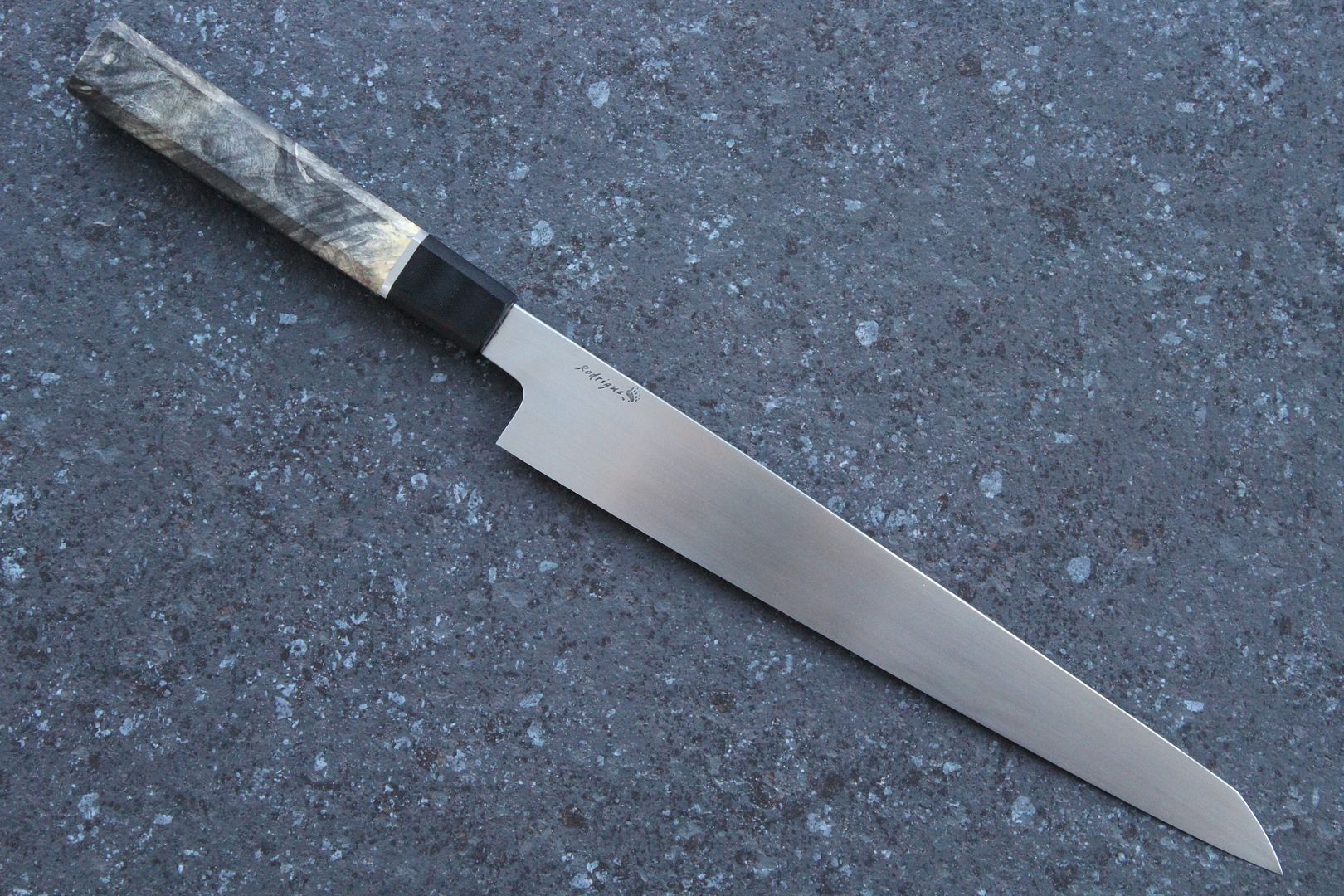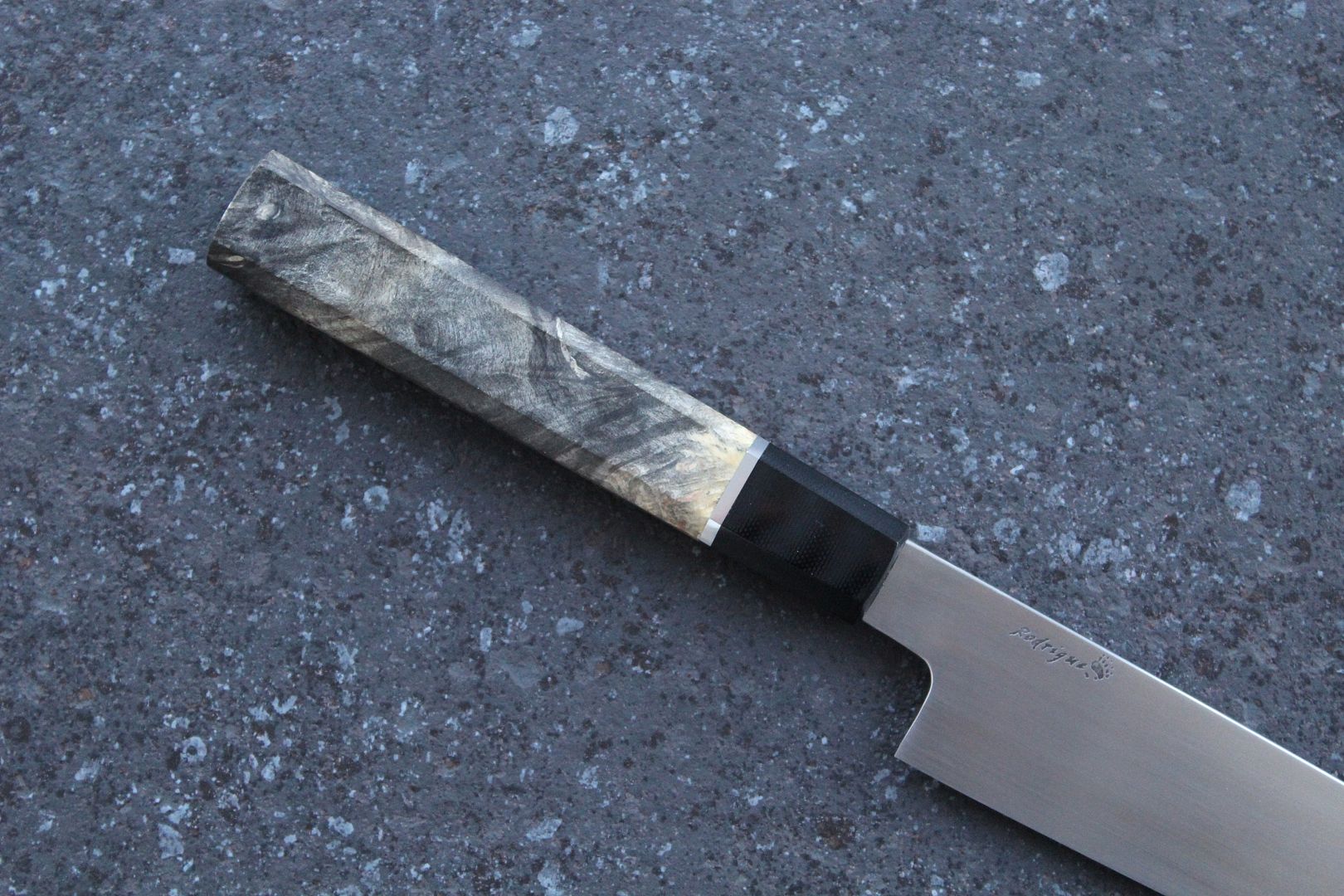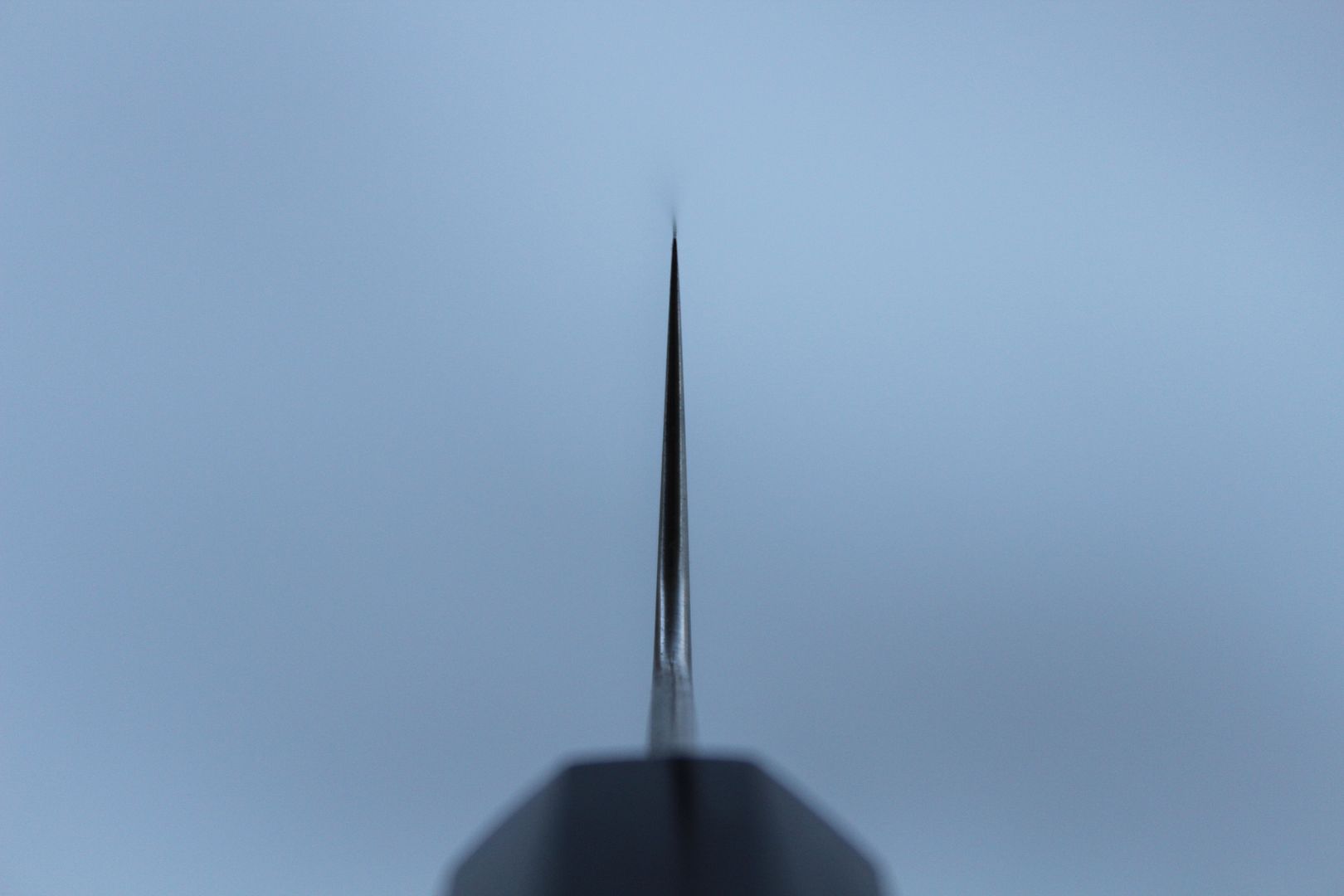 Fri Jan 04, 2013 11:07 am
Wow, that looks sweet!!! Wicked grind on it, too!
Fri Jan 04, 2013 12:18 pm
Dat grind!!!
Sat Jan 05, 2013 1:37 am
Oops, forgot to add, this one is S35VN @ HRC 61-62
Sat Jan 05, 2013 5:10 pm
Pierre,

That Nakiri is absolutely gorgeous! Love it, Love it, Love it...
Wed Jan 09, 2013 5:41 am
I just love that little paring knife. Awesome thread