Hey guys!!
I started this one quite a while ago, finally got around to giving it some shoes!
Bold pattern 240 mm Gyuto, 1084 and 15N20
Tri color mokume bolsters
Presentation curly Koa scales, and a single mosaic pin.
Thanks for looking, and as always, comments welcome!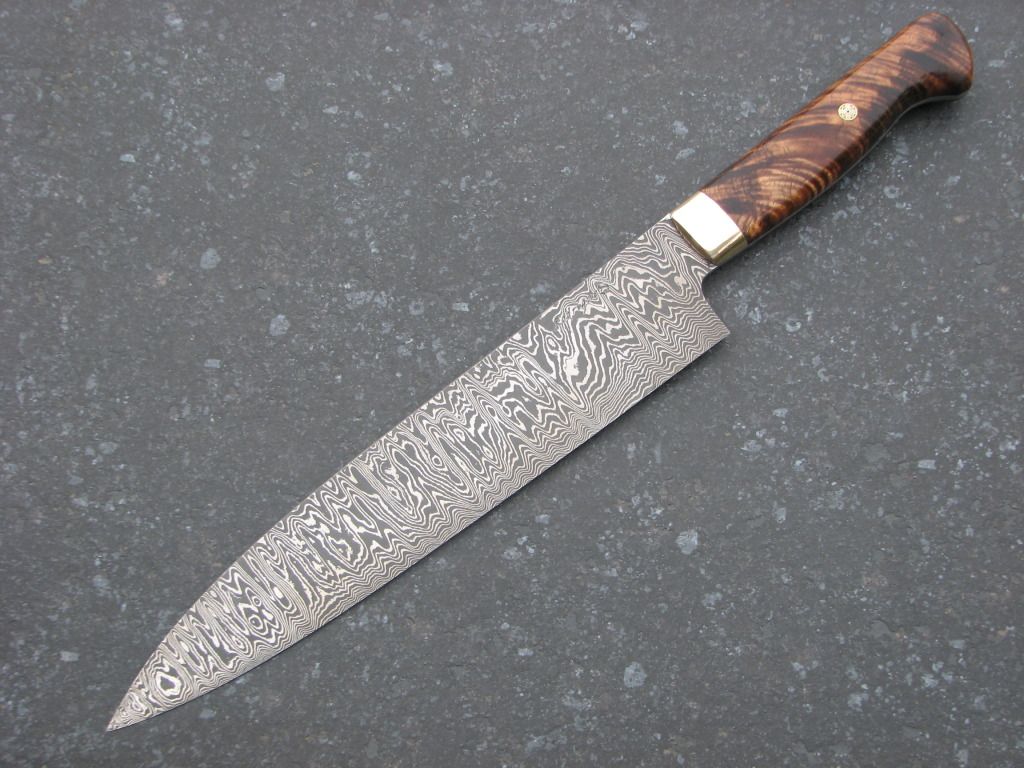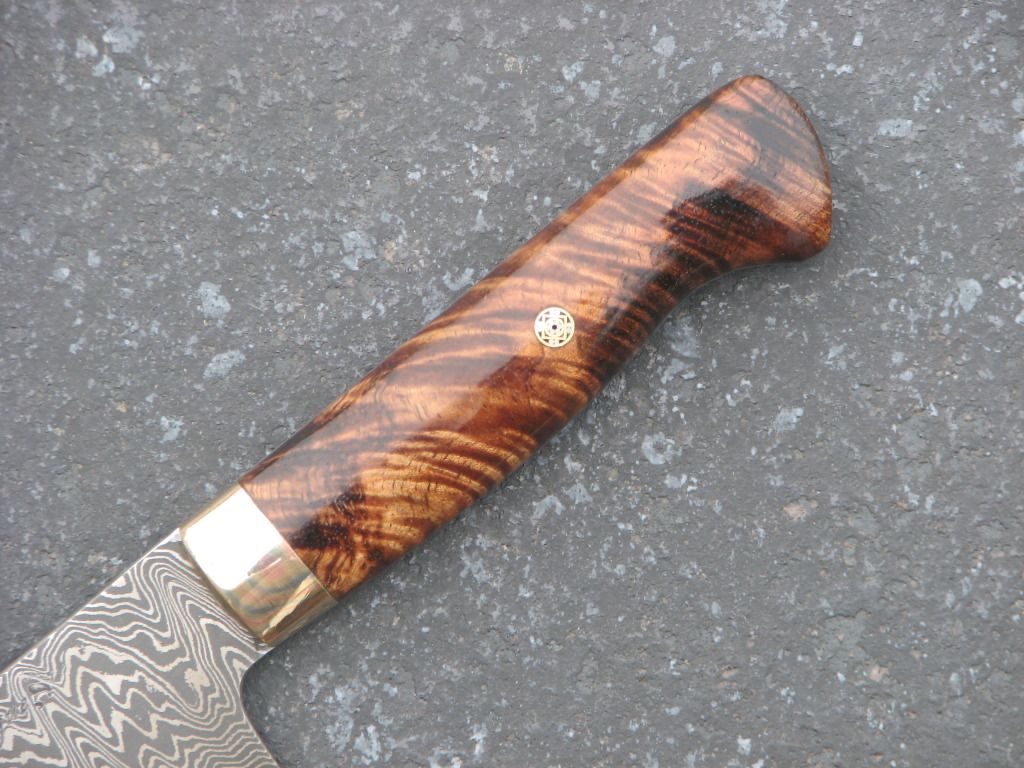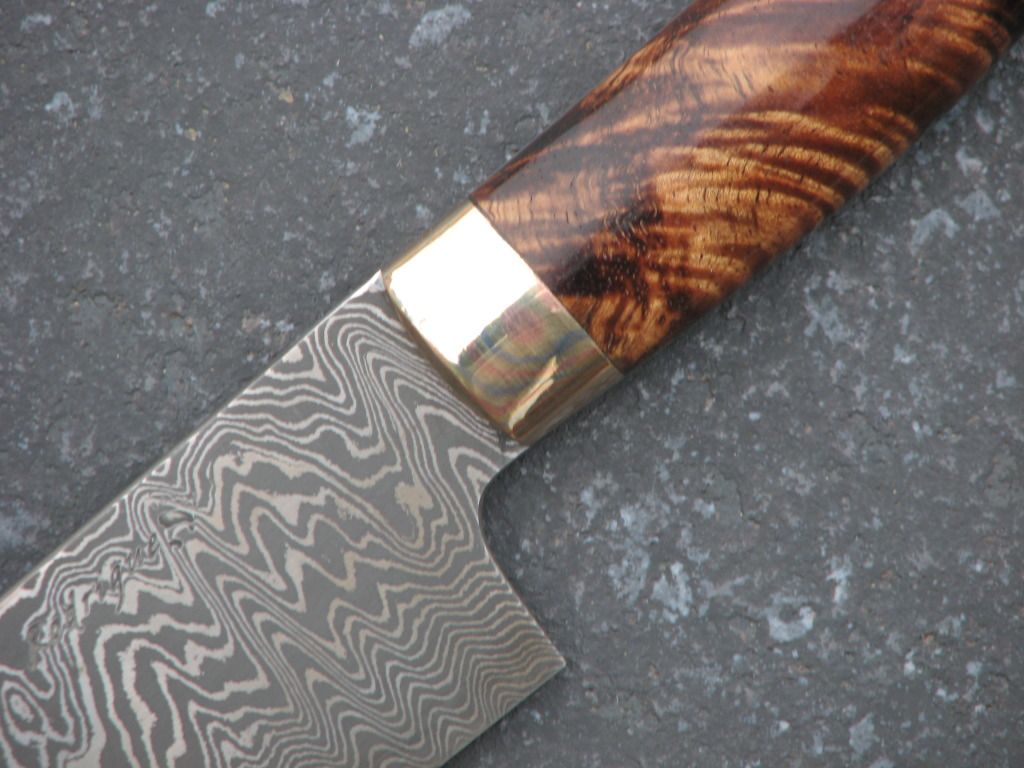 I would add photos of the other side, but for some reason when linking, the photos rotate 90*???