Sun Jun 10, 2012 9:36 pm
I had a
Sun Jun 10, 2012 9:39 pm
I had a chance to get a little diversion in at work and test one of your knives Mark, hope you don't mind!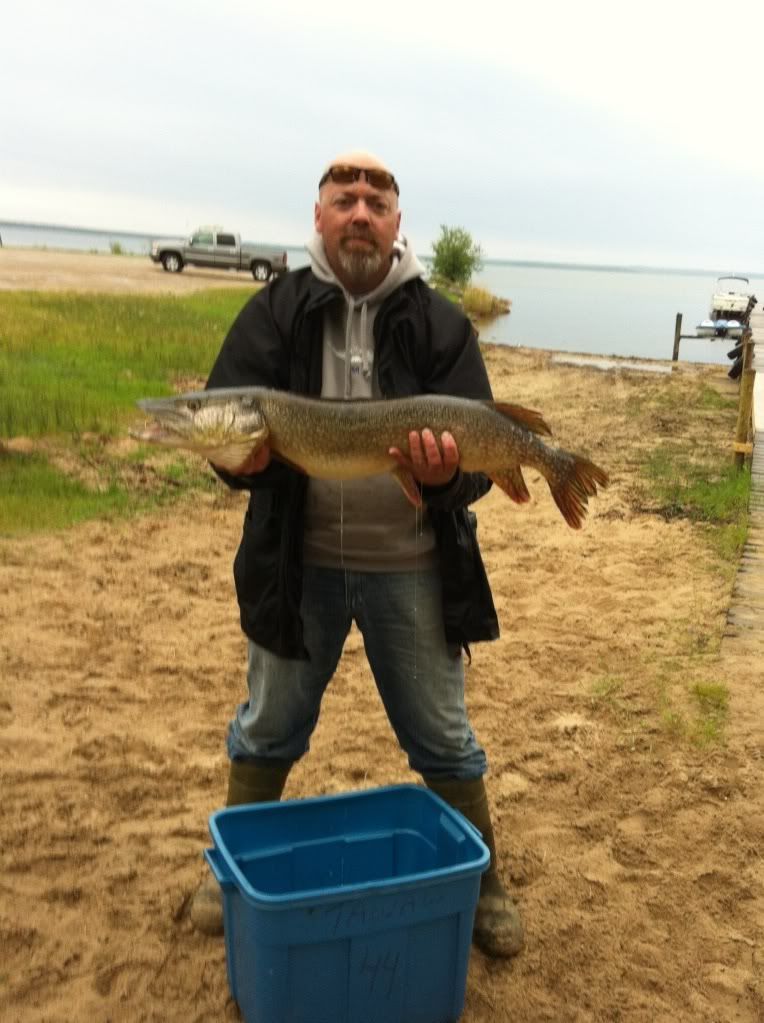 Mon Jun 11, 2012 2:52 am
I love the Damascus layered style knife you posted.
Mon Jun 11, 2012 6:52 am
That's a hell of a fish. Northern Pike?
Mon Jun 11, 2012 3:25 pm
yes sir, 39 inches and 18 pounds
Sun Jun 17, 2012 10:01 pm
Mark, this one is coming to you! Plus a couple re handles! and a 240 Chef I need to complete in the next day or two!
CPM154, hand rubbed, stainless bolsters, Stabilized Koa fro Burl Source
Mosaic pins, and a hand stitched leather sheath.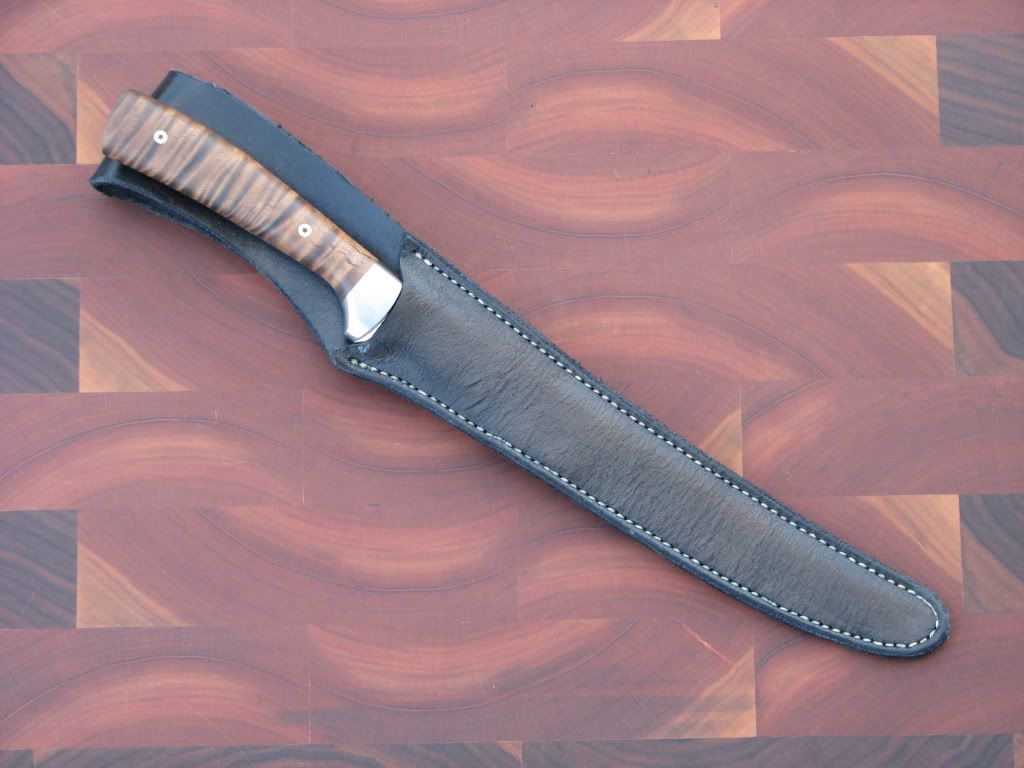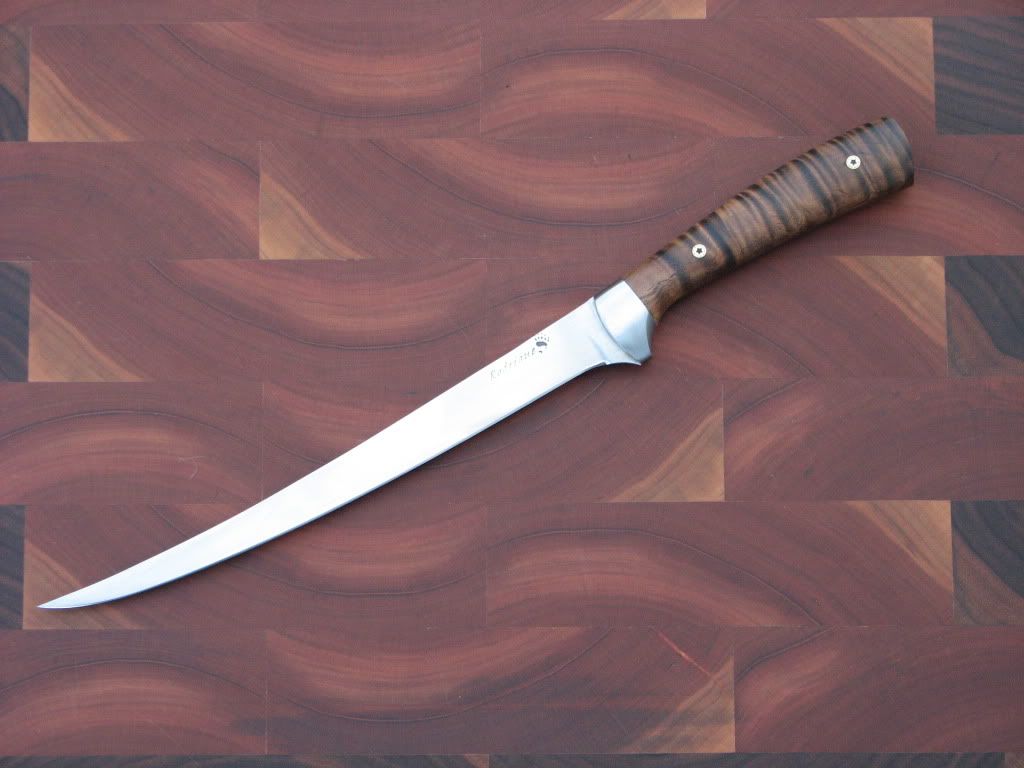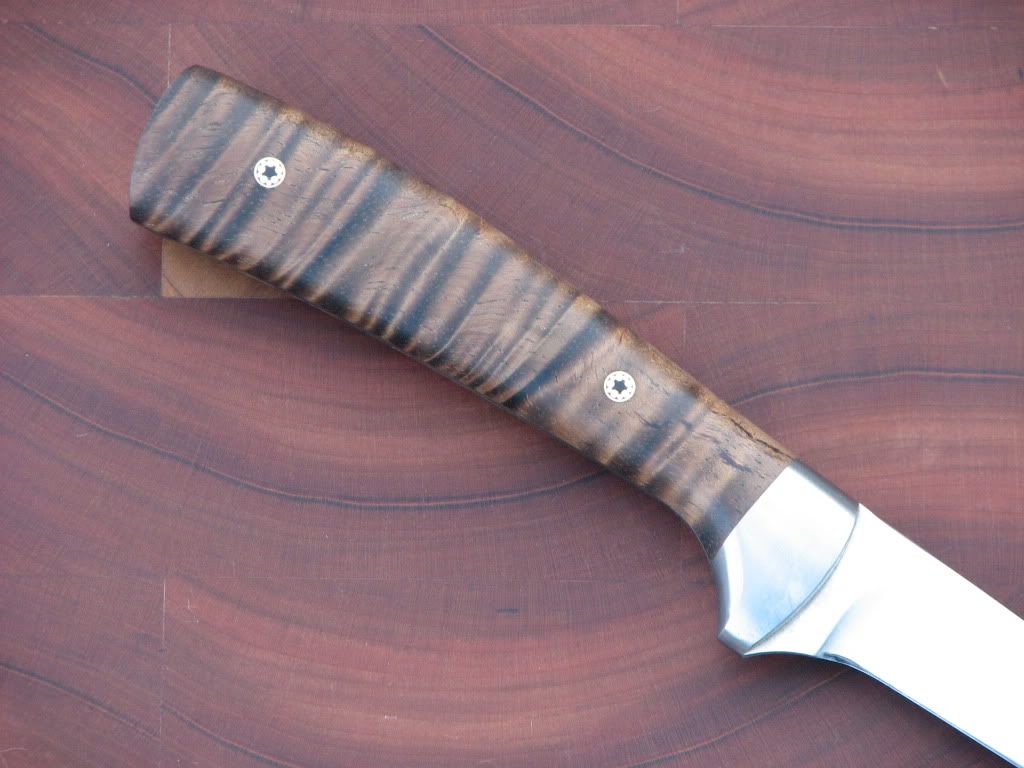 Mon Jun 18, 2012 2:36 am
Awesome looking knife Pierre. How long? Any flex in the blade?
Tue Jun 19, 2012 6:55 am
Hi Pierre,

Yes please give me the specs and I'll update the item page before it shows up.
Tue Jun 19, 2012 7:08 pm
Here you go...

Blade is 220 mm from tip to bolster, 20 mm high just ahead of the plunge, Plunge to bolster is 4.5 mm

Handle is 124 mm long, and 26 mm high at the butt, and 18 mm high at its shortest. 19 mm at the thickest, 13 mm at the narrowest.

Blade is 2 mm thick and would be considered medium flex. CPM 154 at HRC 60
Wed Jun 20, 2012 5:04 pm
Mark, here is another heading to you.
240 mm Western Gyuto, CPM 154, stainless bolsters, mosaic pins, and stabilized Redwood burl.
Thanks for looking.